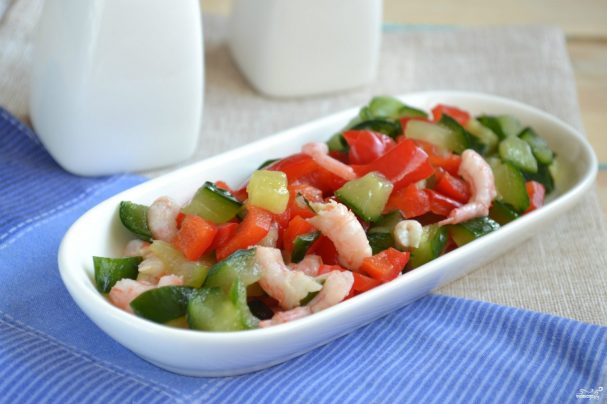 This salad will not only satisfy your hunger in the post, but will saturate your body with energy for the whole day, also the mood will raise, because the salad is bright, beautiful and delicious.
Description of preparation:
Salads with seafood have always turn out very tasty, the main thing – to choose the right set of ingredients to ingredient complements the taste of seafood, and did not interrupt him. It is also important not to overload the salad, because the seafood itself is very light. I offer an excellent variant how to cook vegetable salad with shrimp, which is the perfect combination of vegetables and seafood, creating a delicious Duo.
Ingredients:
Shrimp — 180 Gram
Bulgarian pepper — 1 Piece
Cucumber — 1 Piece
Extra Virgin olive oil — 2 tbsp. spoon
Number of servings: 2-3
How to prepare "Vegetable salad with shrimp"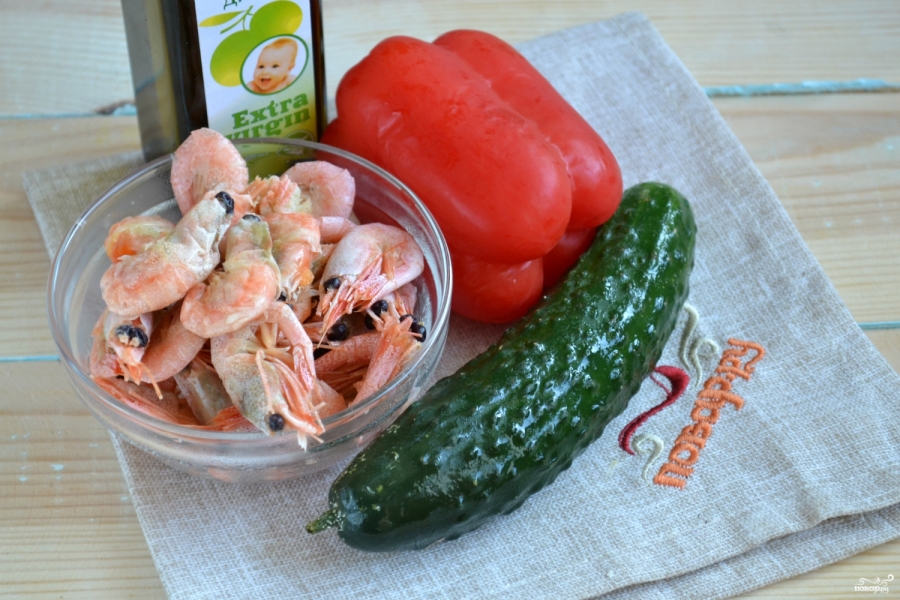 Prepare all the necessary ingredients. In advance, boil the shrimp and then clean them. Each shrimp cut in half.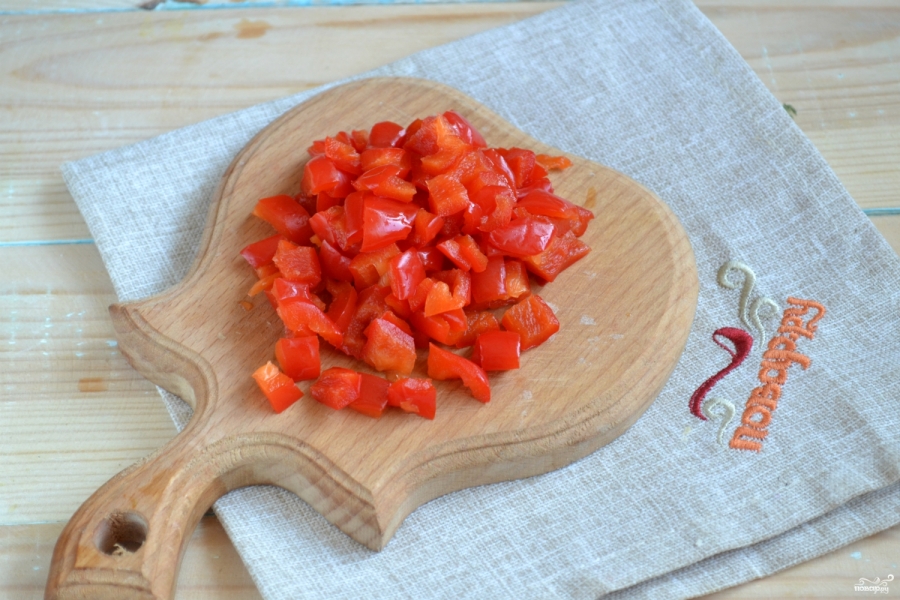 Bulgarian pepper cut into small cubes.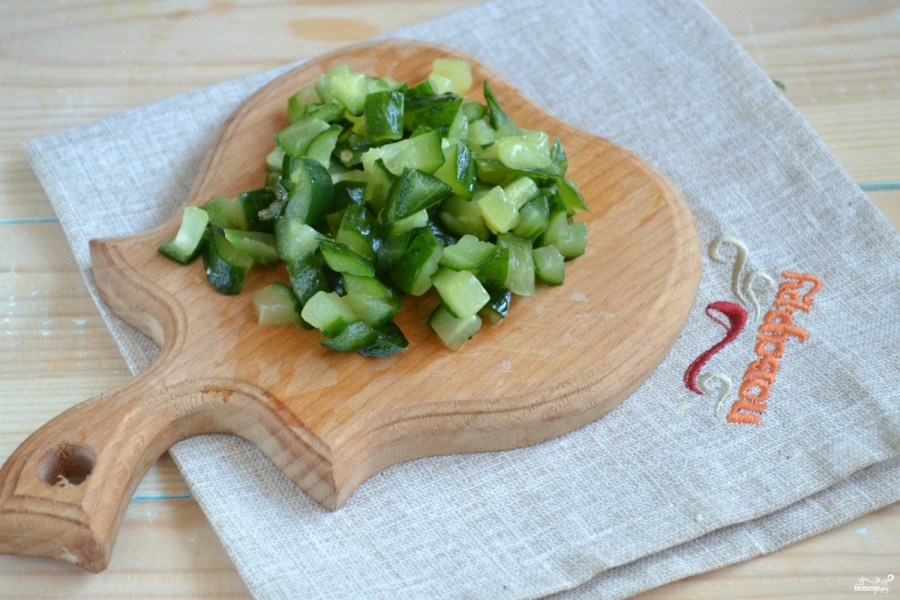 Cucumber peel, cut into cubes.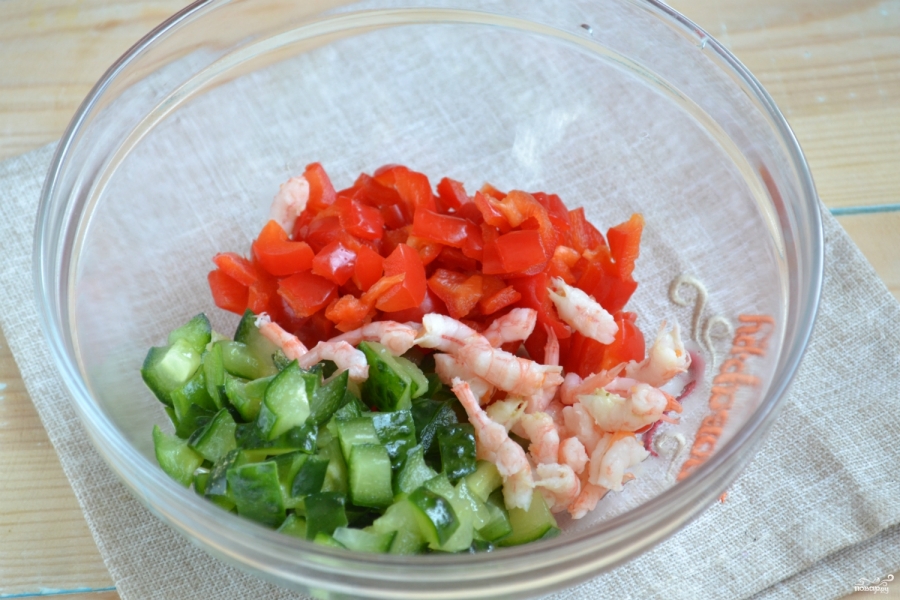 Mix vegetables with shrimp.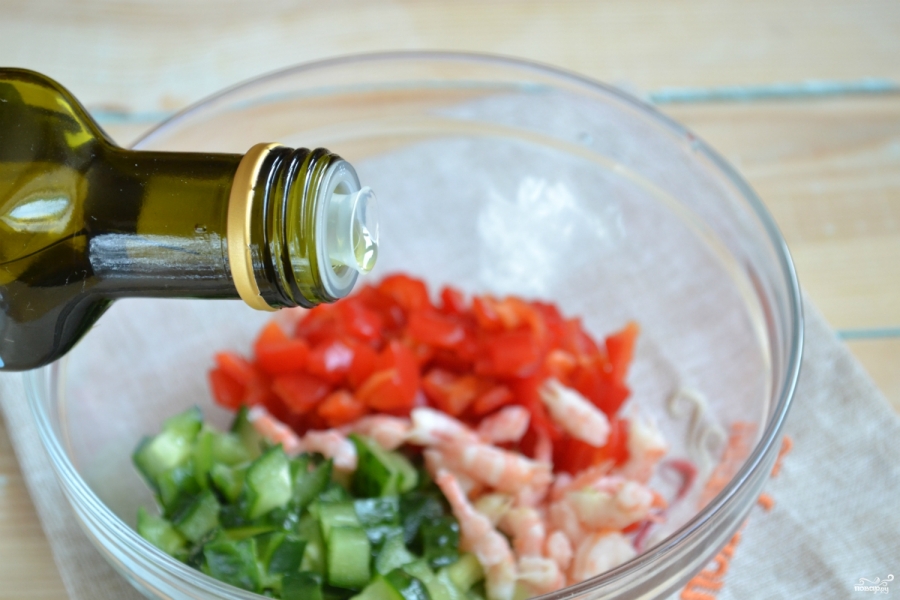 Sprinkle the salad with a couple tablespoons of olive oil.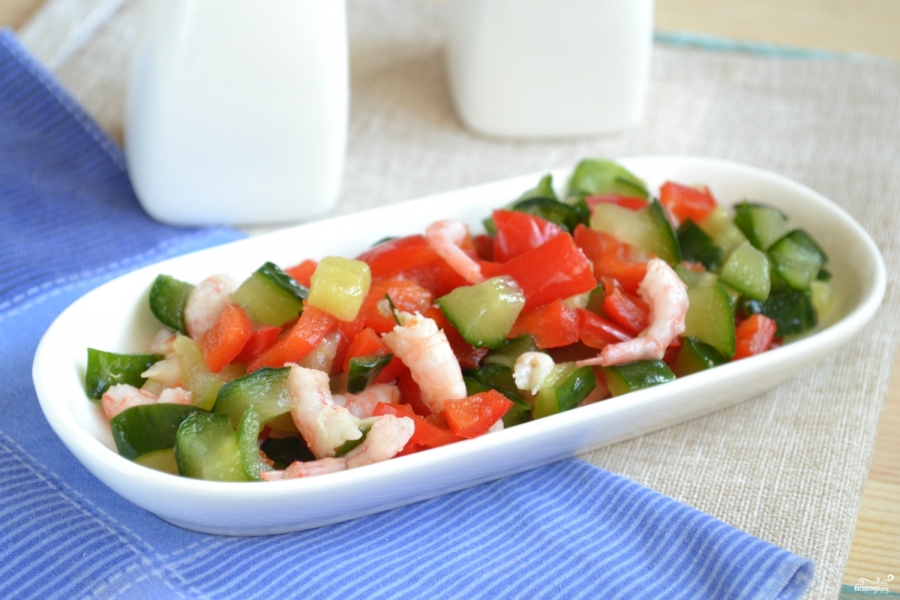 The salad is ready. Bon appetit!