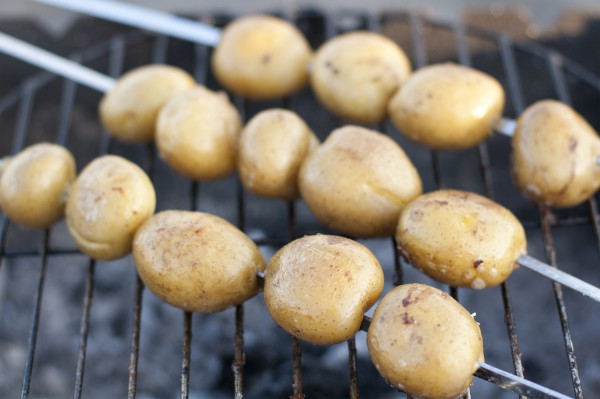 In the summer we often go on a picnic. To cook on the coals not only meat, but also vegetables. Very tasty young potatoes on the grill. Baked new potatoes, many people like even more than barbecue, and flies faster roast meat.
Ingredients
New potatoes: 1 kg
Vegetable oil:
Cooking time: more than 180 min | servings: 4 servings
To cook new potatoes on the grill, you need to choose a small, but preferably small tubers. Preparing the potatoes no more than an hour. For roasting a vegetable can't even clear, since the skins contain a large amount of potassium, it is extremely useful for the heart.
Cooking
Wash brush new potatoes.
Soak for 5 hours in cold water to remove excess starch.
Grate the potatoes with salt, vegetable oil, spices.
Put on skewers/wooden skewers.
Bake over hot coals until Golden brown and soft. Ready vegetable is easily pierced with a fork.