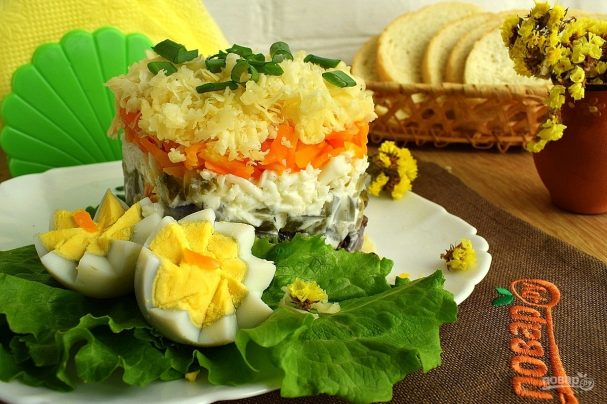 In front of you an easy recipe how to cook chicken liver salad puff. The ingredients for it popular and accessible, was left to connect them. And here's a little masterpiece for your table ready! Help yourself!
Description of preparation:
Chicken liver has long been considered an excellent means to increase strength, relieve chronic fatigue and even restore vision. Salad with chicken liver will lift your tone, will give to the activity and courage of your decisions. Cook with pleasure!
Ingredients:
Chicken liver — 300 Grams
Onion — 2 Pieces
Pickled cucumber — 2 Pieces
Egg — 4 Pieces
Carrots — 2 Pieces
Cheese varieties — 100 Grams
Garlic sauce — 100 Grams (mayonnaise+sour cream+garlic – 1zub.)
Vegetable oil — 1 tbsp. spoon
Salt — to taste
Ground black pepper — to taste
Nutmeg — 1/2 teaspoons
Number of servings: 5
Order in the Platypus, beginners profitable!
How to cook "chicken liver Salad puff"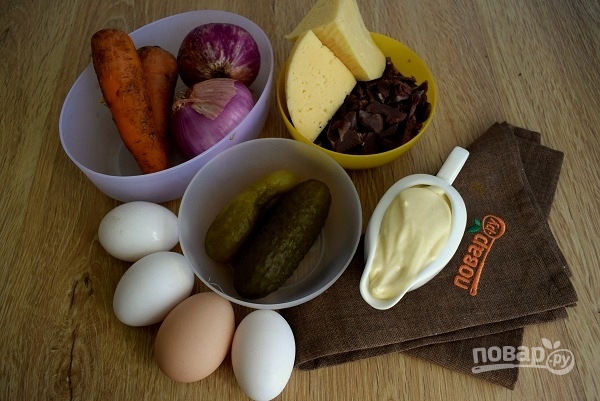 Prepare the necessary products. Chicken liver wash, dip in boiling water. As soon as the foam, drain the water, liver, rinse and boil in new water until tender after boiling water for 15 minutes. Cool and cut into small pieces, add nutmeg, salt to taste, stir. Eggs boil until tender.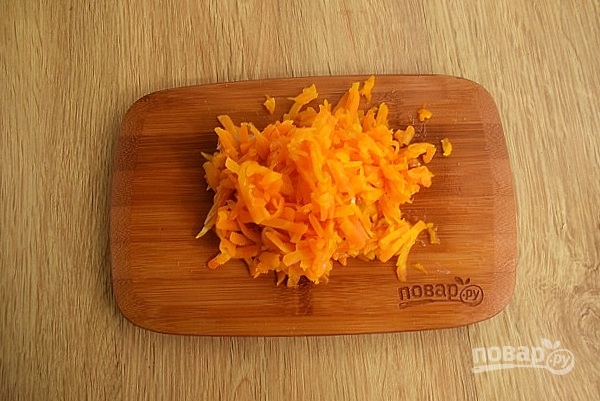 Carrots boil in the skins until tender, cool slightly and peel. Grate on a coarse grater.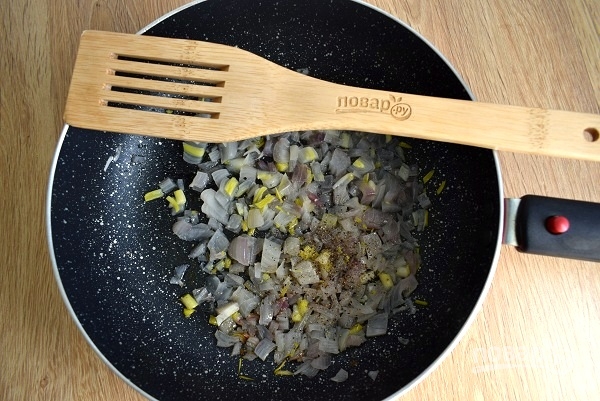 Peel the onions, saute in hot oil until soft. Add freshly ground black pepper, stir.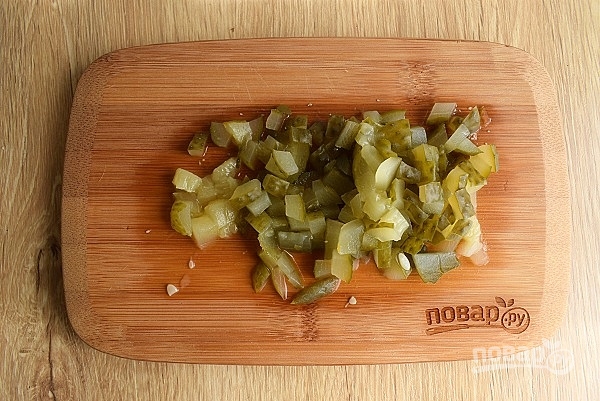 Slice the cucumber finely.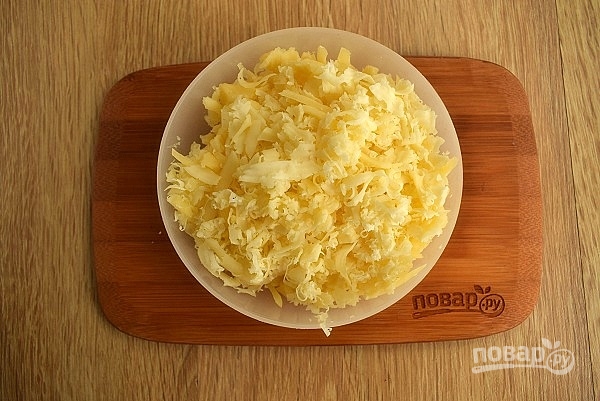 Eggs clean the shell and grate on a fine grater. Cheese grate on a coarse grater.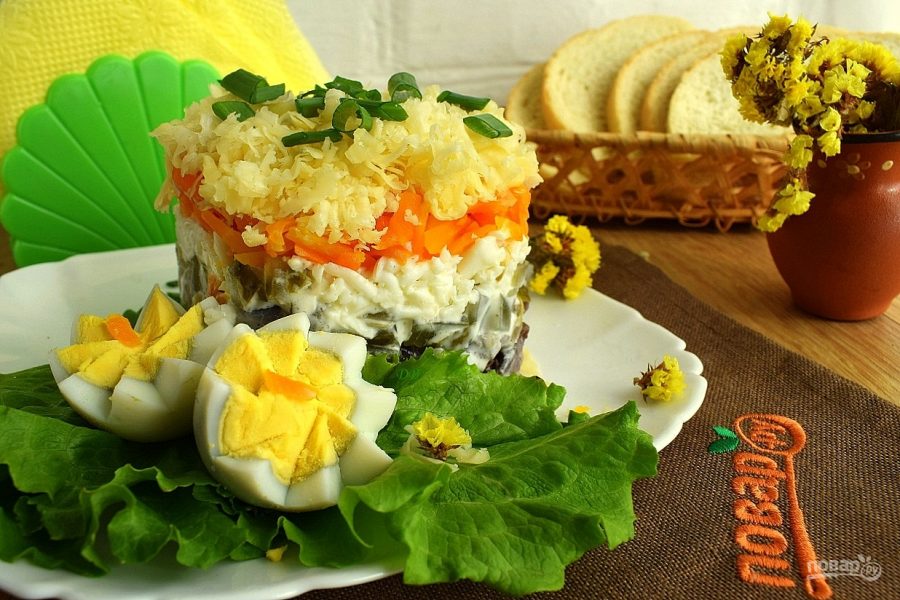 Place a few salad leaves on the dish for serving. Place a serving ring, put the salad layers: chicken liver, onions, cucumber, eggs, cheese. Over each layer, except the top, sauce. Let the salad a little brew, carefully remove the serving ring, serve to the table.