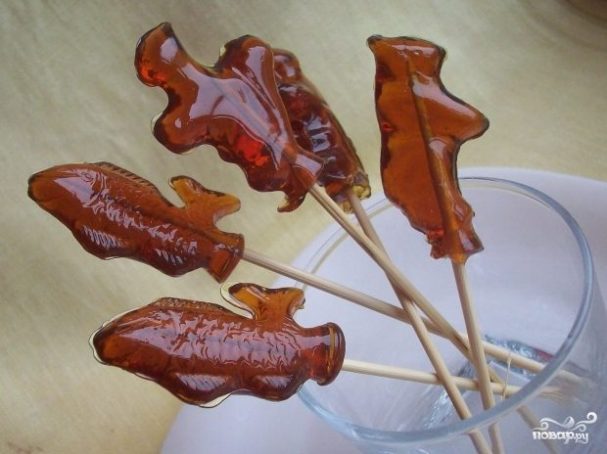 Lollipops come from a distant childhood, when there was a huge abundance of candy and had such a delicious "Lollipop". Every mother knew how to cook sugar Cockerel on a stick for your child.
Description of preparation:
The great advantage of such sweets, and to this day remains the natural products from which they are made: sugar and water. Many in the pantry probably have lying around the candy and the stick can be made from wooden skewers, matches or sticks of ice cream.
Ingredients:
Sugar — ½ Cups
Water — 3 Tbsp. spoon
Citric acid — 1 Pinch
Refined oil — to taste
Servings: 6
Order in the Platypus, beginners profitable!
How to make "Sugar Cockerel on a stick"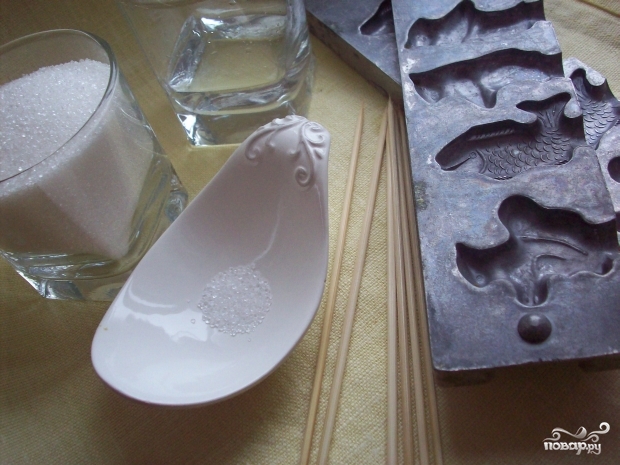 1. Take all the necessary ingredients for making candy.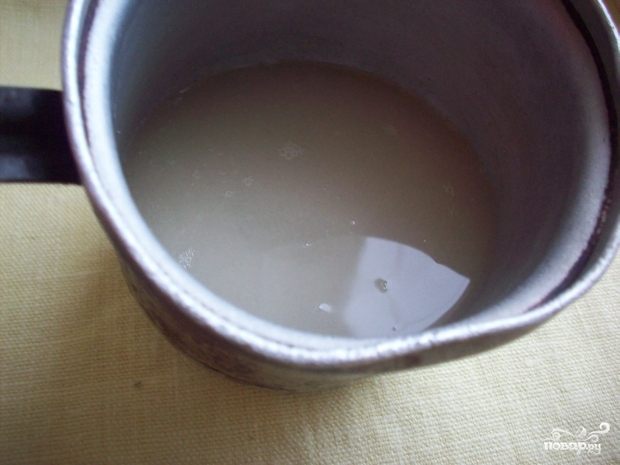 2. In a saucepan pour the sugar, the bays with water.

3. Send all on a small fire, boil to the appearance of amber colour (it is important not to overheat to dark brown, otherwise the candy will be bitter).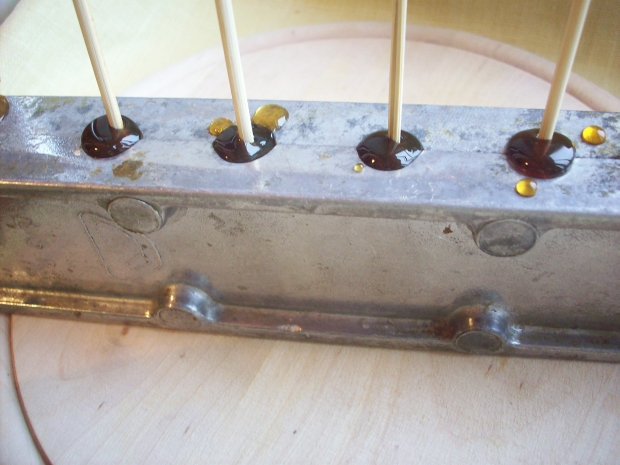 4. Form for candy grease with refined oil, then candy had. Then pour the hot sugar syrup and insert the wand.

5. Waiting for about half an hour, then open the form and get candy.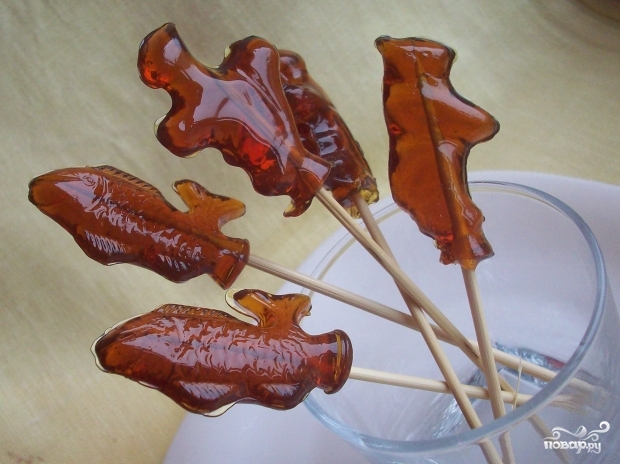 6. Homemade cocks ready, to give the kids!