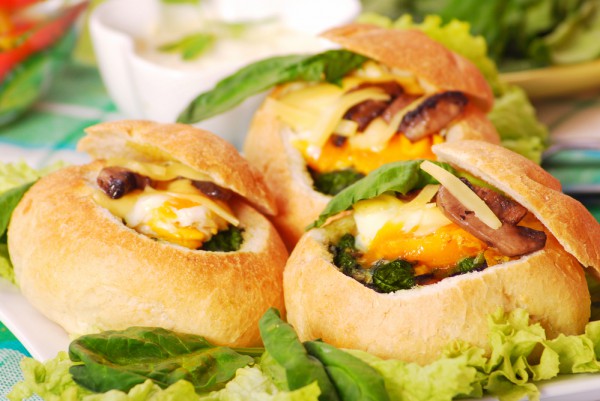 Prepare mini pizza rolls stuffed with mushrooms, cheese and tomatoes. At will of the dish, you can add salami or spinach.
Ingredients
round rolls: 4 PCs.
onions: 1 PC.
tomatoes: 2 PCs.
mushrooms: 200 g
cheese: 150 g
vegetable oil: for frying
salt, pepper: to taste
herbs: for decoration
Cooking time: 30 min | servings: 4 servings
1. To cut the tops from the round buns, carefully remove part of the crumb.
2. Peeled onions and mushrooms finely chop. Fry the onions in vegetable oil, add the mushrooms and cook until the liquid evaporates. Add to the pan the diced tomatoes.
3. Fill biscuits with filling, cover with thin slices of cheese.
4. Send in the oven or microwave and cook until cheese melts.
5. Before serving, decorate the appetizer greens.