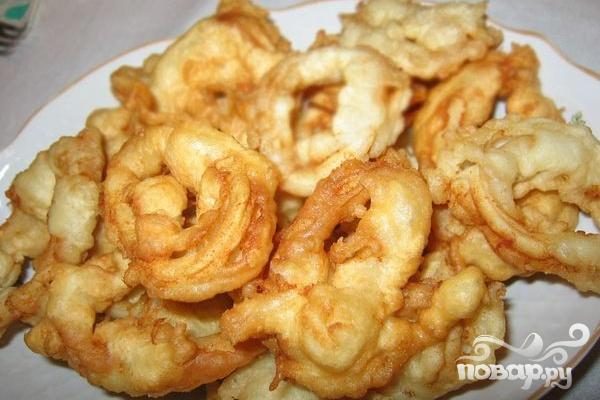 The recipe batter fried squid. To prepare the squid in this recipe is not difficult and they turn out very tasty.
Description of preparation:
The main ingredients in cooking are: squid, eggs, milk and flour. The dish is tasty and healthy.
Ingredients:
Squid — 600 Grams
Starch — 1/3 Cup
Flour — 1/2 Cup
Pepper, salt — to taste
Eggs — 2 Pieces
Milk — 1 Cup
Servings: 3-4
Order in the Platypus, beginners profitable!
How to cook the "Squid tempura"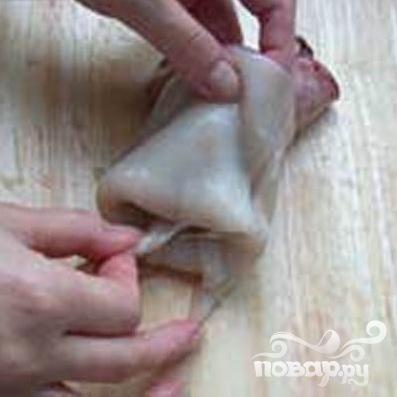 1. Wash well the carcass of a squid. Then remove the chord and inside.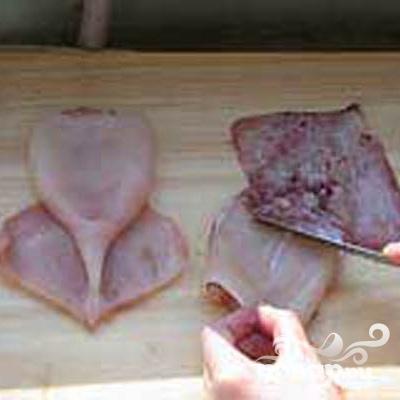 2. With squid clean dark skin, and then one or two minutes, put in boiling water (pre-water to salt). Recline the squid in a colander and the water is drained off.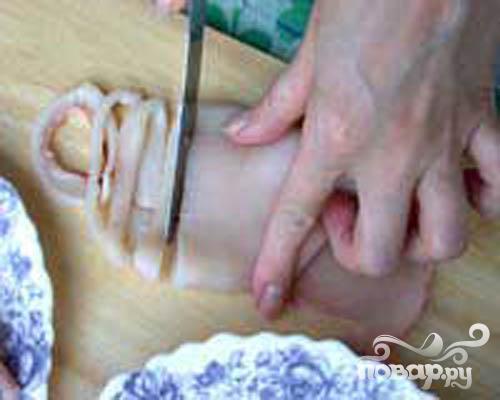 3. Cut into rings the carcass boiled squid, where it can be done, or just cut strips (width of about one centimeter).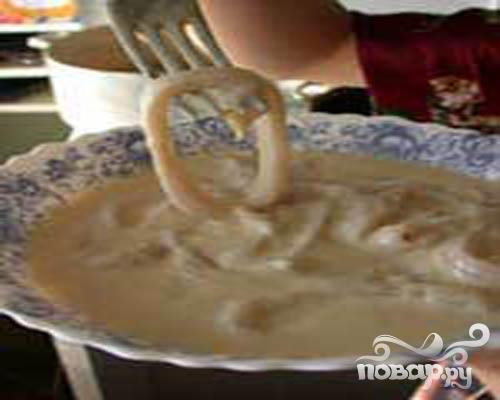 4. Cook the batter. The starch and flour mix in a large bowl. In the center will make the deepening and pour in milk, mix everything. Soft foam whisk the egg whites. Gently mix with the test. Seasoning with salt and pepper.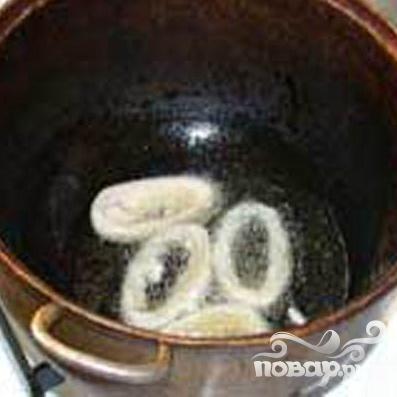 5. In a frying pan with a thick bottom, add oil and heat to moderate temperature. In the batter, dip each piece of squid until Golden brown fry.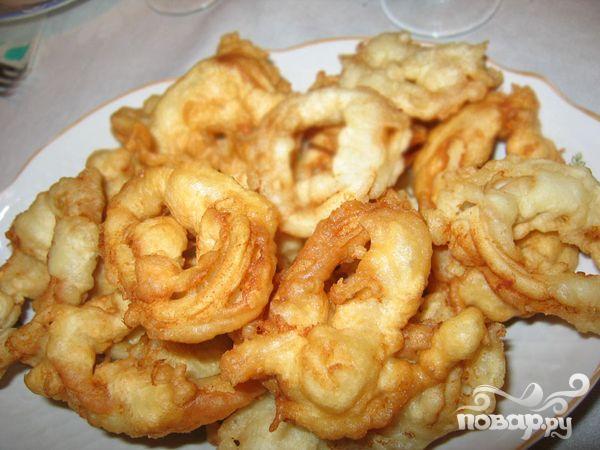 6. Ready-made pieces of squid take them out with a slotted spoon and spread on a pre-laid with paper napkins. Dry squid and served to the table.