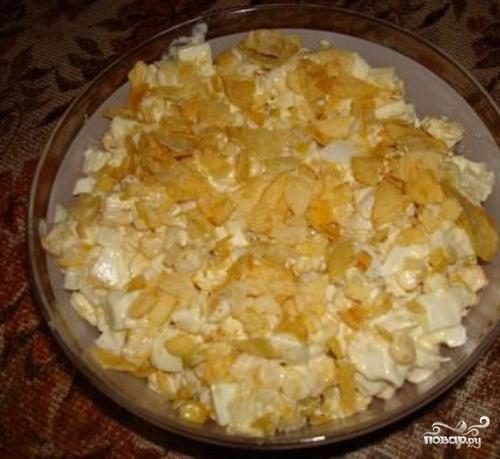 The recipe of salad with onions, boiled eggs, corn chips and mayonnaise.
Description of preparation:
Let cook crispy salad and chips recipe easy, dish is prepared in minutes. Preparation of salad with chips: Put eggs in pot, cover with cold water, a little salt and boil until tender. Cool eggs, peel and finely chop. Grind onions. Finely crumble the chips in a bowl. Add the eggs, onion and corn. Season the salad with mayonnaise and mix well. Sprinkle the salad on top of crushed chips. To give the salad stand for a bit and serve.
Ingredients:
smoky bacon — to taste
onion — 1 Piece
Bank of corn — 1 Piece
eggs — 4 Pieces
mayonnaise – to taste
Servings: 4
Order in the Platypus, beginners profitable!