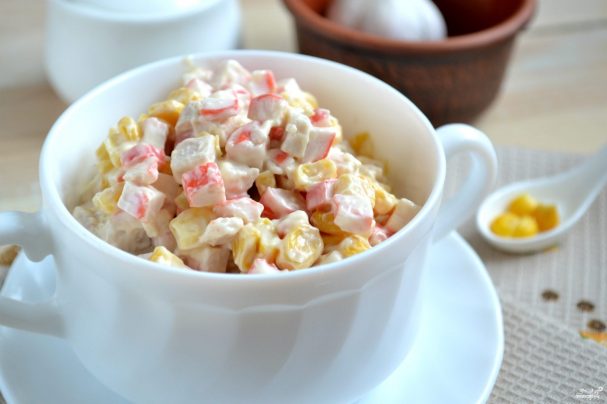 Here is another varint festive salad that will be a success always. In its composition boiled chicken, corn and crab sticks. Agree, this is a very good combination!
Description of the preparation:
Salad with chicken and corn cooked very simply with a very vkshnym and truly festive. He was not ashamed to put on the Christmas table, and to the anniversary. Offer a simple recipe how to cook salad with chicken and corn, but these ingerdients, the composition also includes crab sticks. As you can see, nothing more, and all very tasty.
Ingredients:
Chicken fillet — 250 Grams
Canned corn — 150 Grams
Crab sticks — 150 Grams
Mayonnaise — 120 Grams
Salt — 2 Pinches
Number of servings: 3-4
How to cook "a Salad with chicken and corn"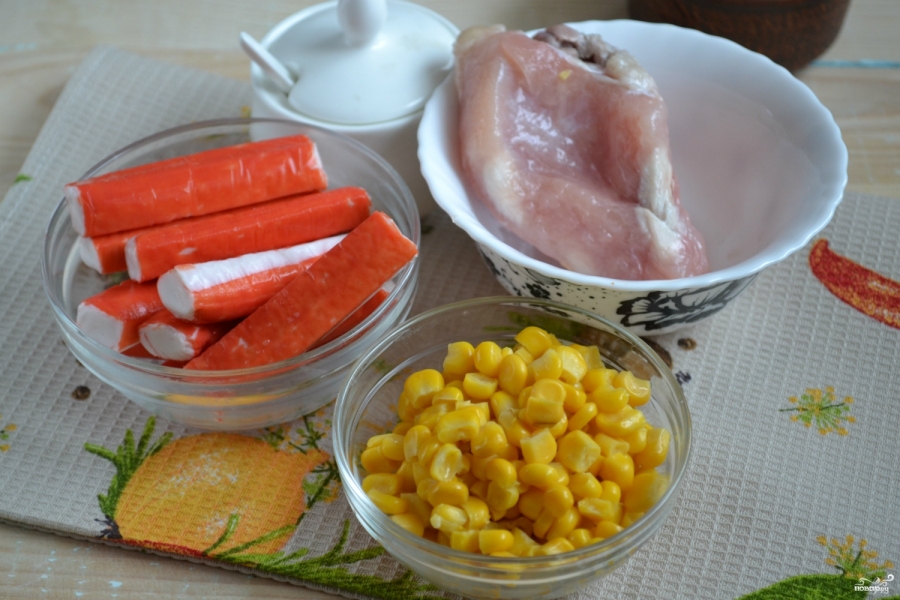 Prepare all the necessary ingredients. Chicken fillet boil until tender in lightly salted water and cool.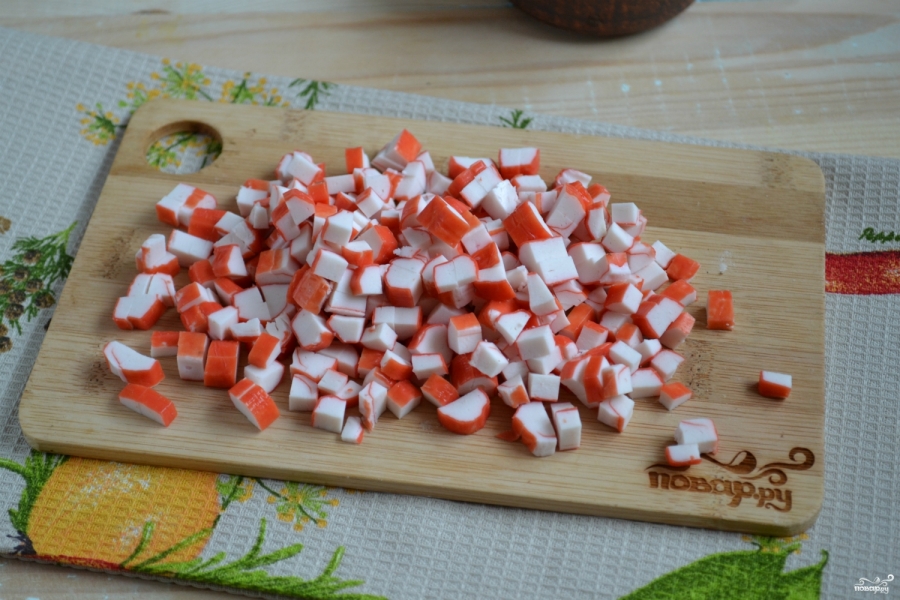 Defrost the crab sticks and cut into small cubes.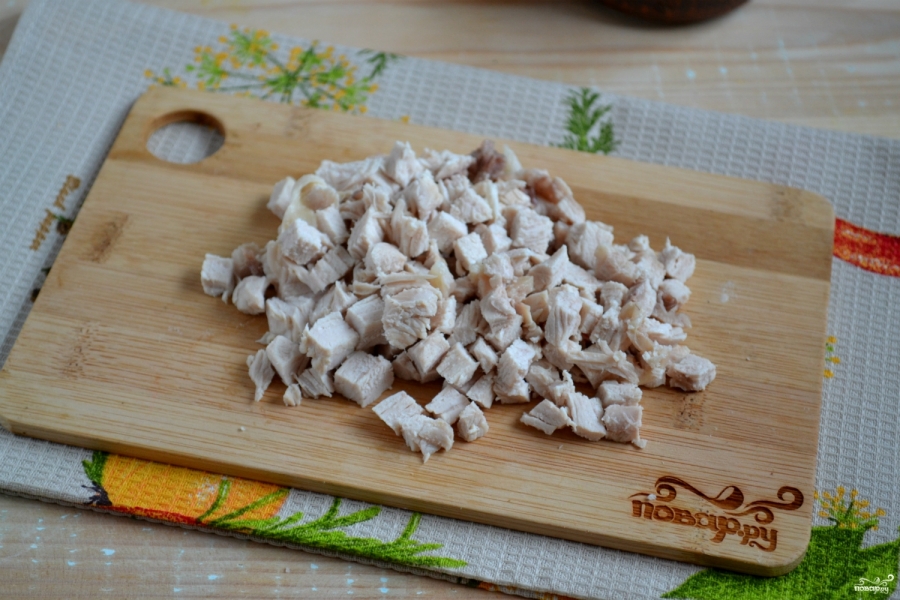 Chicken fillet cut into cubes, the same size as the crab sticks.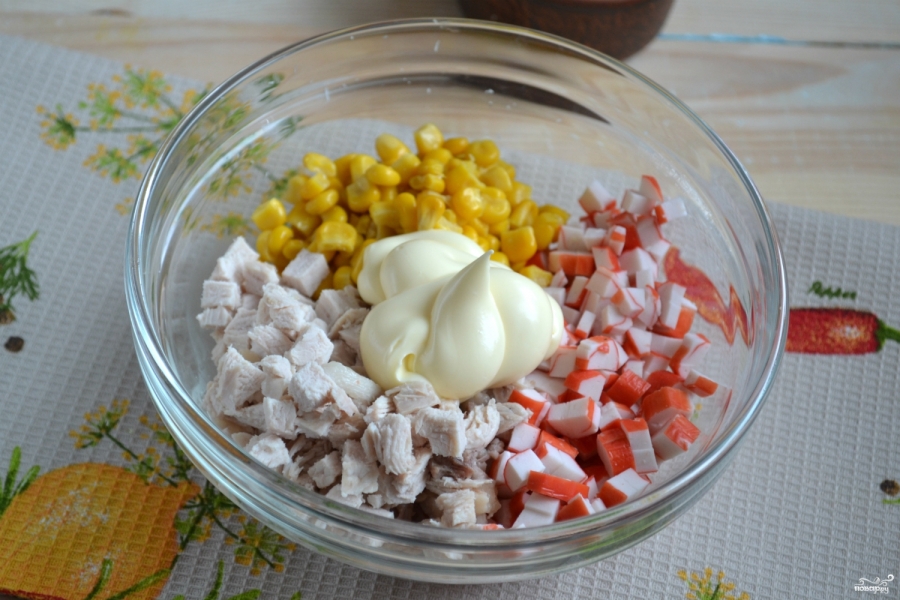 Mix chopped crab sticks, chicken and corn, season with mayonnaise.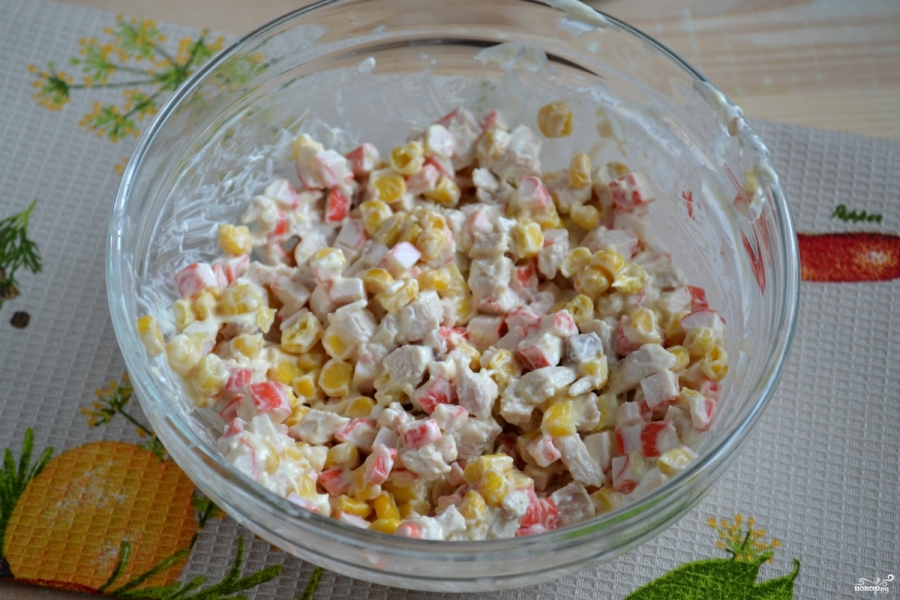 Mix well — the salad immediately can bring to the table. By the way, if you are preparing the salad in advance, do not fill with mayonnaise, add it just before serving, then the salad will be fresher.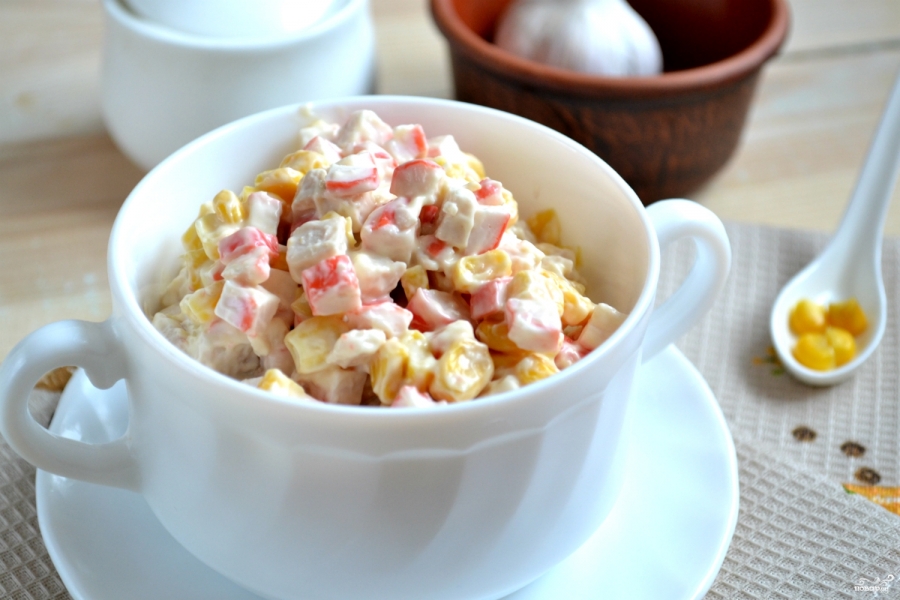 Bon appetit!