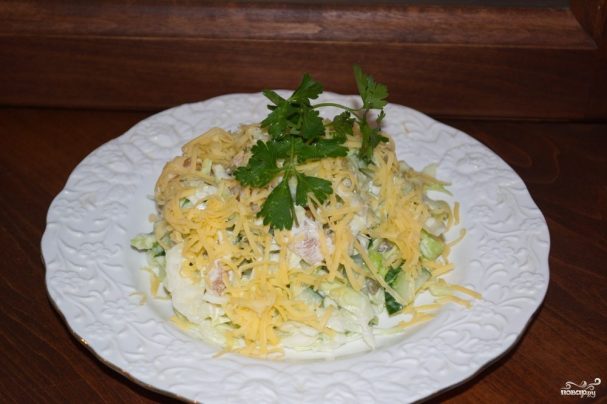 There is a category of people who have often heard the phrase "where's the salad? No? So, we have nothing?" Let's help and would recommend this salad to cook.
Description of preparation:
Very tasty salad. There are a lot of fresh vegetables, due to what he turns out juicy. Perfect for any occasion as a simple everyday dish. Tells how to prepare a salad of smoked chicken with cheese.
Ingredients:
Cabbage — 200 Grams
Smoked chicken fillet — 200 Grams
Fresh cucumber — 2 Pieces
Sour Cream — 2-3 Tbsp. spoons
Spices — to taste
Greens — 1 Bunch
Hard cheese — 100 Grams
Servings: 10
How to cook "a Salad of smoked chicken with cheese"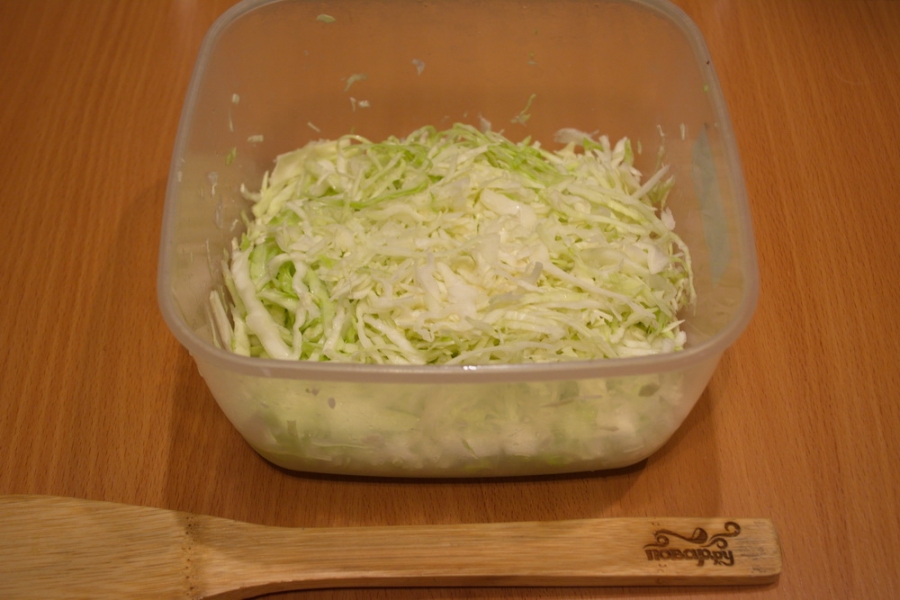 Shred the cabbage thinly.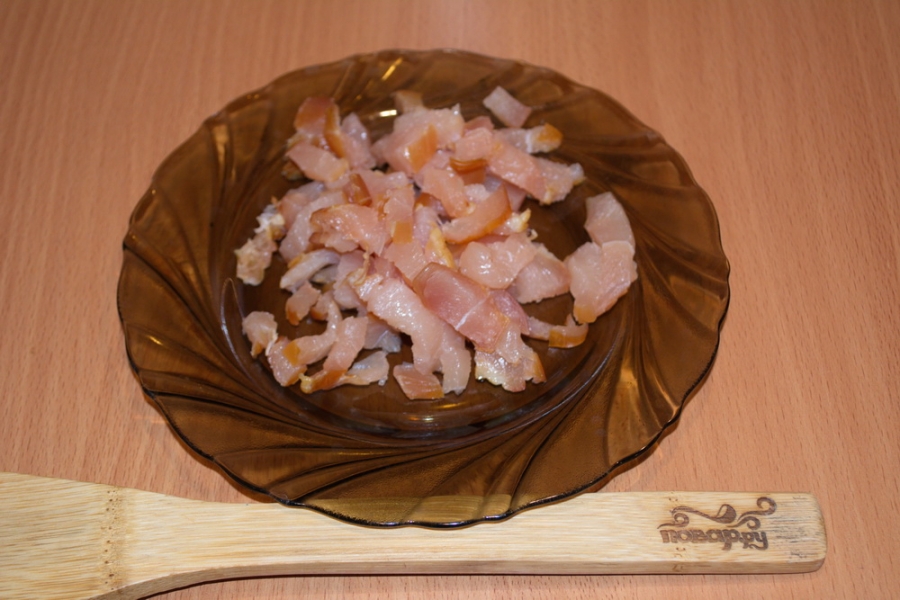 Smoked chicken should be cut into strips.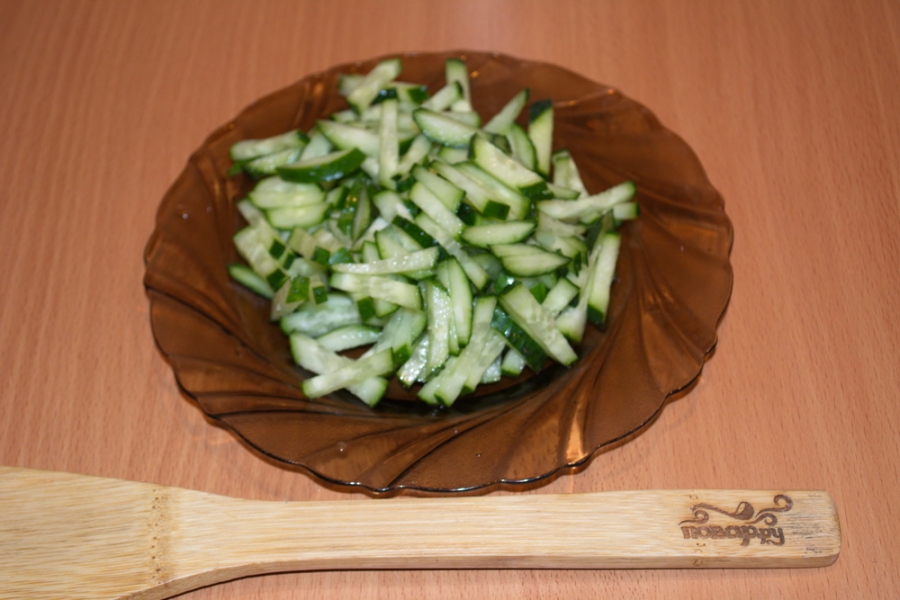 Cucumber also cut into strips.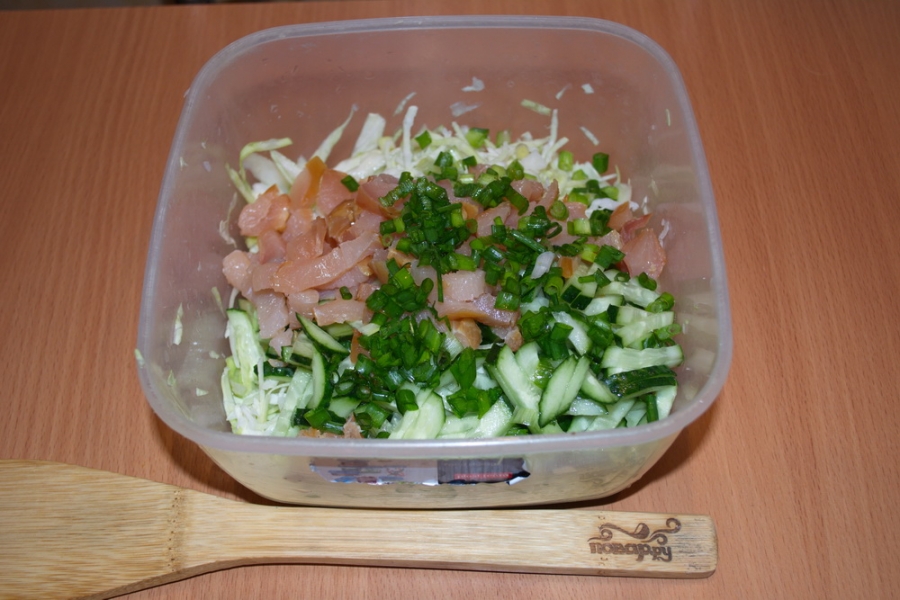 Combine cabbage, chicken, cucumbers, add the chopped greens.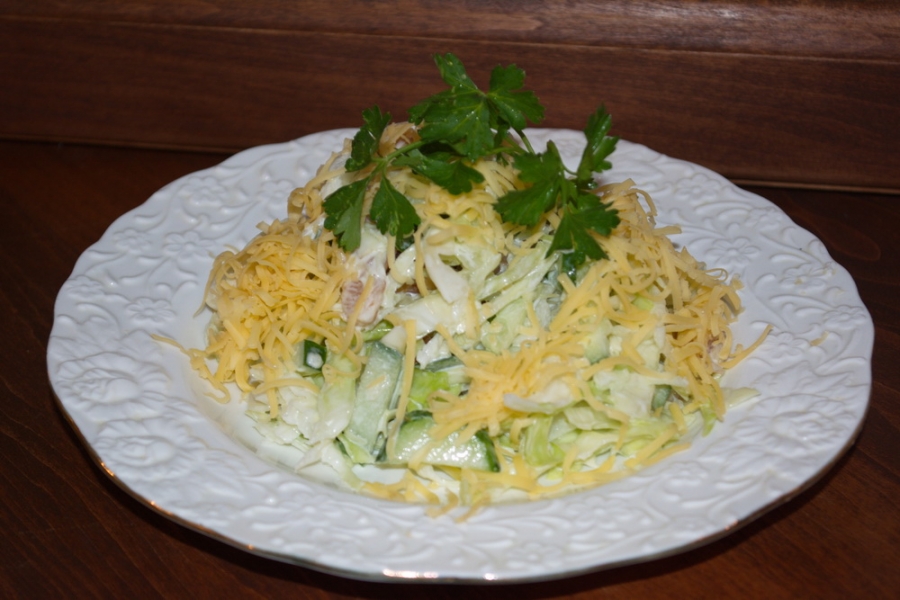 Fill salad with sour cream. Add spices to taste. Put the salad heaped on a plate. Sprinkle with grated cheese. Serve, garnished with sprigs of parsley.