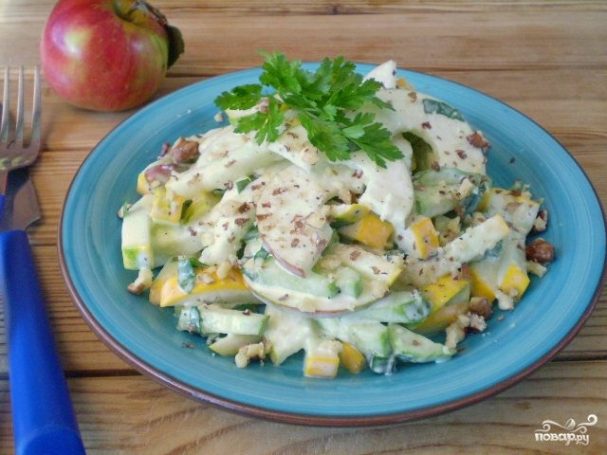 I bring to your attention the recipe is incredibly delicious and healthy salad of raw zucchini with apples, cucumbers and nuts. To fill this salad can be sour cream or mayonnaise.
Description of preparation:
This salad can be attributed to the raw food diet, if you remove the sour cream or replace it raw with mayonnaise or oil is cold pressed. To prepare the salad, pick fresh vegetables and apples, cut into pieces, season with salad greens, sour cream, sprinkle with nuts. Ready!
Ingredients:
Zucchini — 150 Grams
Cucumber: 70 Grams
Apple 70 Grams
Walnuts — 3-4 Pieces
Sour cream or mayonnaise — 1 tbsp. spoon
Salt — to taste
Ground black pepper — to taste
Arugula, parsley — 1 Bunch
Lemon juice — 0.5 tsp.
Number of servings: 1-2
How to cook "a Salad of raw zucchini"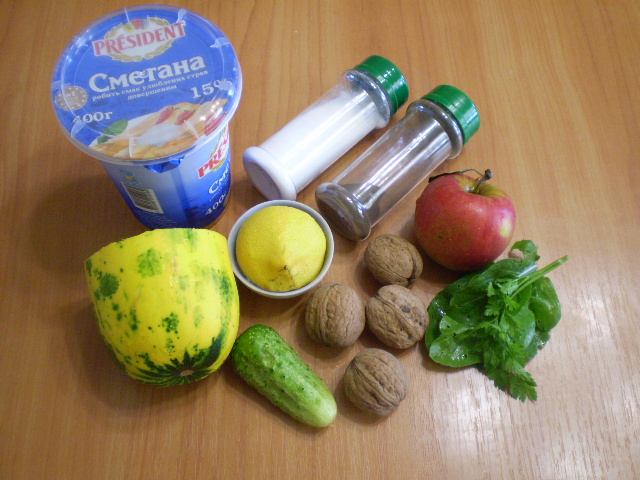 Prepare foods for salad. Zucchini, cucumber and Apple need to be thoroughly cleaned.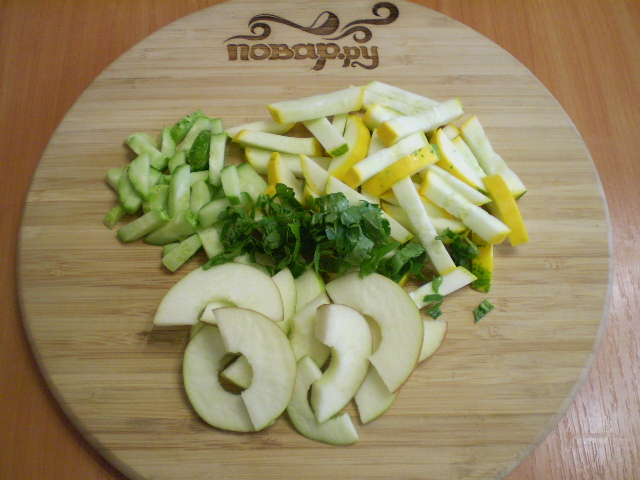 The Apple, remove the core. If the peel is not hard to remove, it is not necessary. Arbitrarily chop all salad ingredients. Apple sprinkled with lemon juice, not darkened.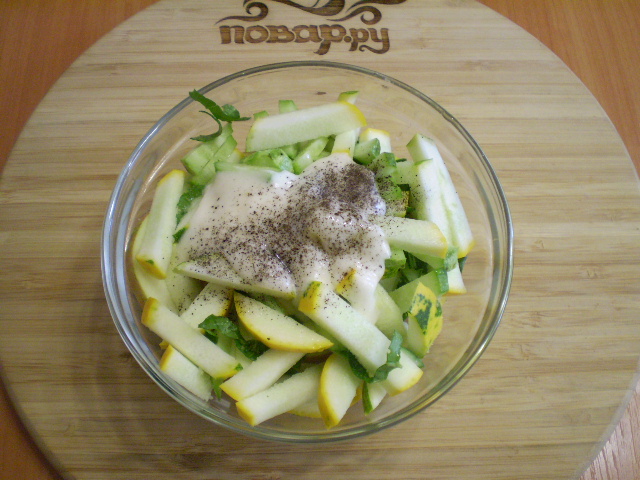 Add salt, pepper and season the salad with mayonnaise or sour cream.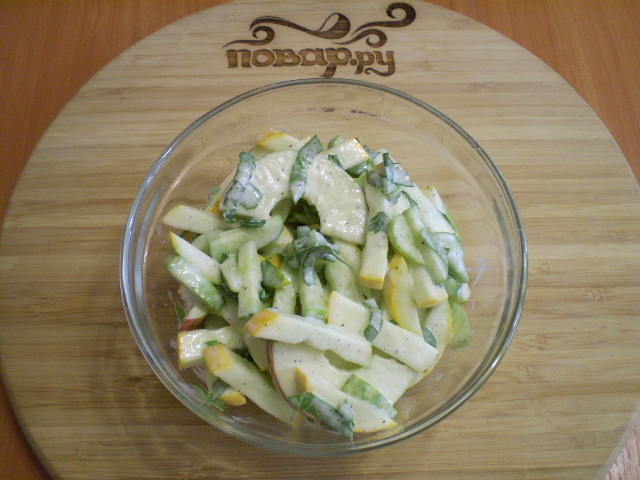 Mix thoroughly the salad is almost ready.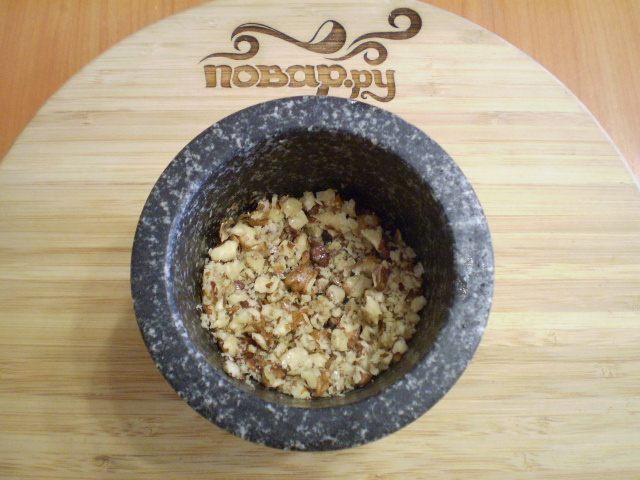 Nuts free from rind and mash in a mortar.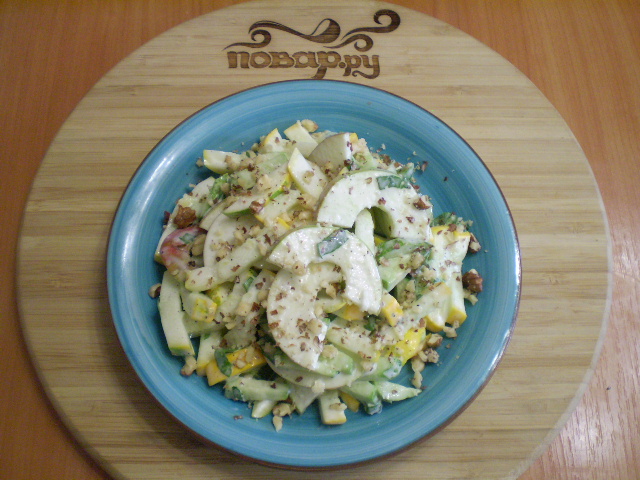 Put the salad on a plate, generously sprinkle with nuts. Ready!