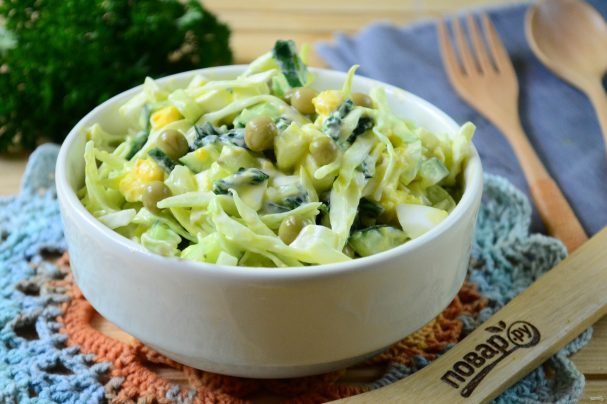 Today I will share with you the recipe how to cook salad of nettle with egg and cucumber. This salad is very tasty, fragrant and spring-like light. Be sure to try it until the nettles are still young.
Description of preparation:
Young nettle is very useful, therefore, to prepare the salad of nettle with egg and cucumber can often be. Externally, the salad looks very spring: all in green colors with bright yellow spots. To serve this salad to any hot dishes instead of the usual coleslaw or cucumbers and tomatoes. Nettle has a bright taste, and therefore do not dramatically alter the taste of the salad but gives it a light spicy notes, with the result that the salad becomes very unusual. To fill the salad is sour cream, mayonnaise or a mixture thereof. It all depends on your taste preferences.
Ingredients:
Cucumber — 1 Piece
Eggs — 3-4 Pieces
Nettles — 1 Bunch
Cabbage — 1/2 Pieces (young)
Salt — to taste
Mayonnaise — 2 Tbsp. spoon
Canned green peas — 1 tbsp. spoon
Number of servings: 2-3
How to cook "a Salad of nettle with egg and cucumber"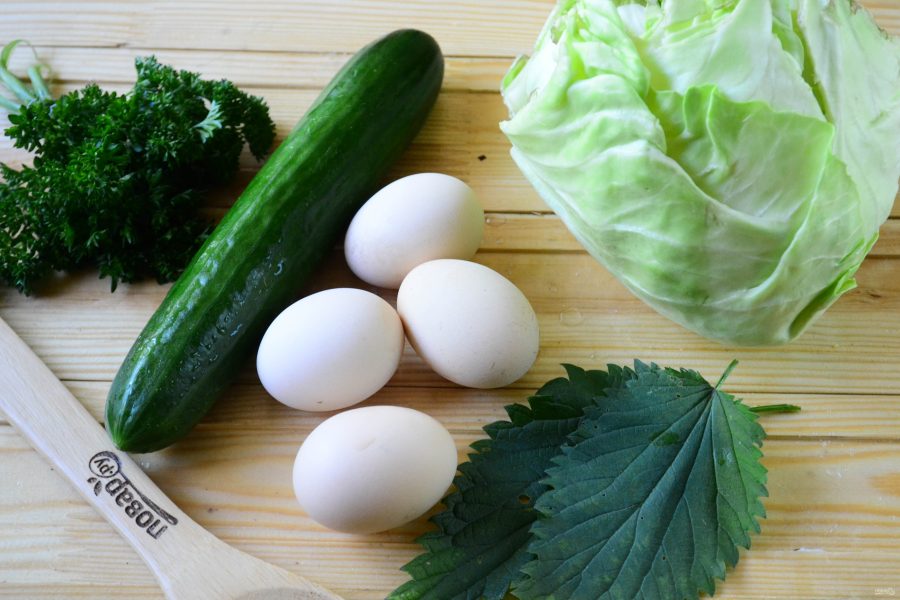 Prepare all the necessary ingredients. Boil hard boiled eggs.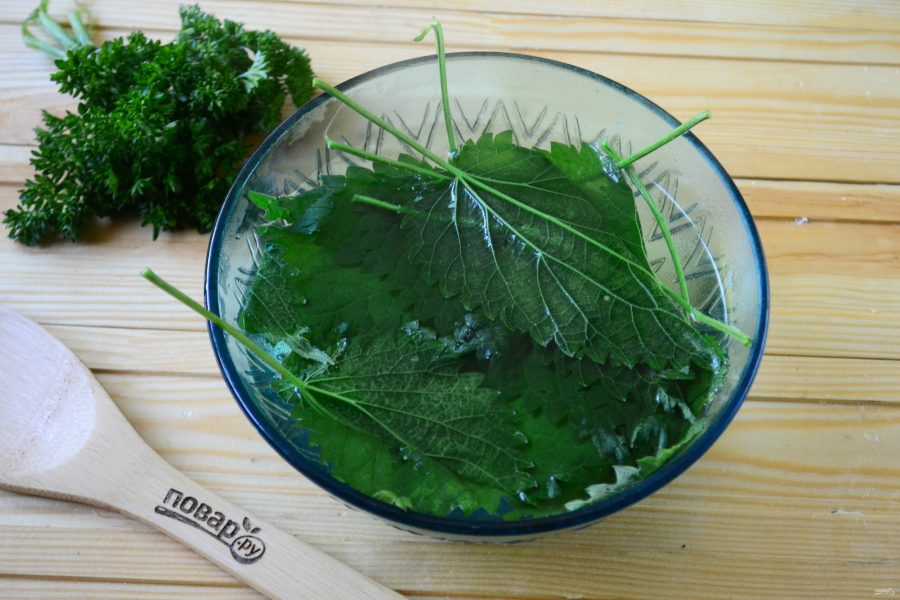 Nettles put in a deep bowl and cover with boiling water. Leave for a few minutes, and then drain the nettles in a colander. When you drain all the water, finely chop the nettles.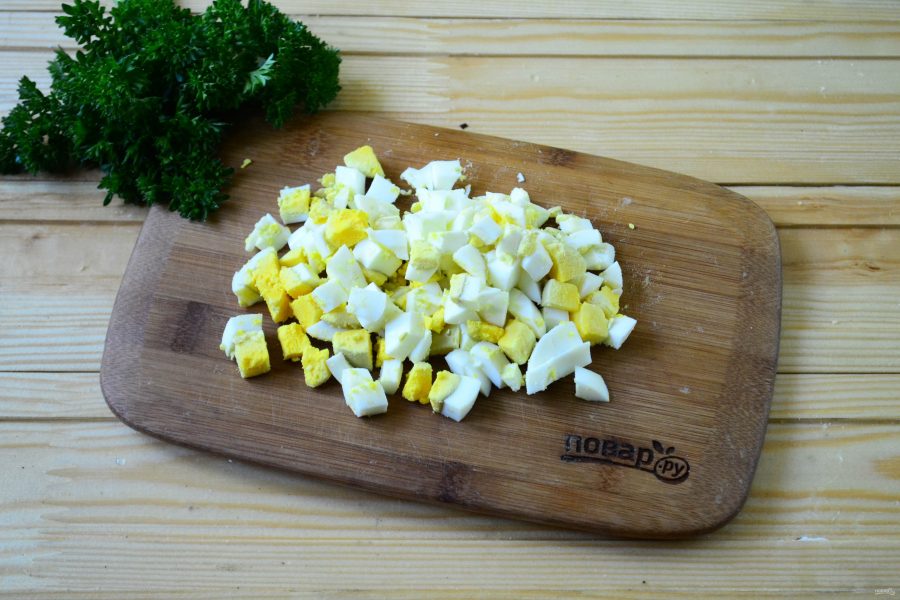 Finely chop the eggs.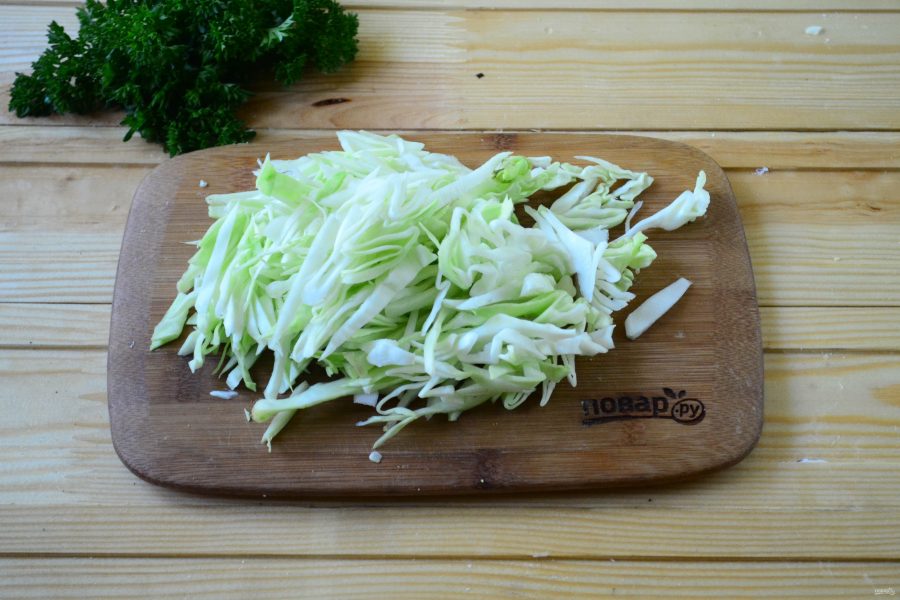 Cabbage finely chop.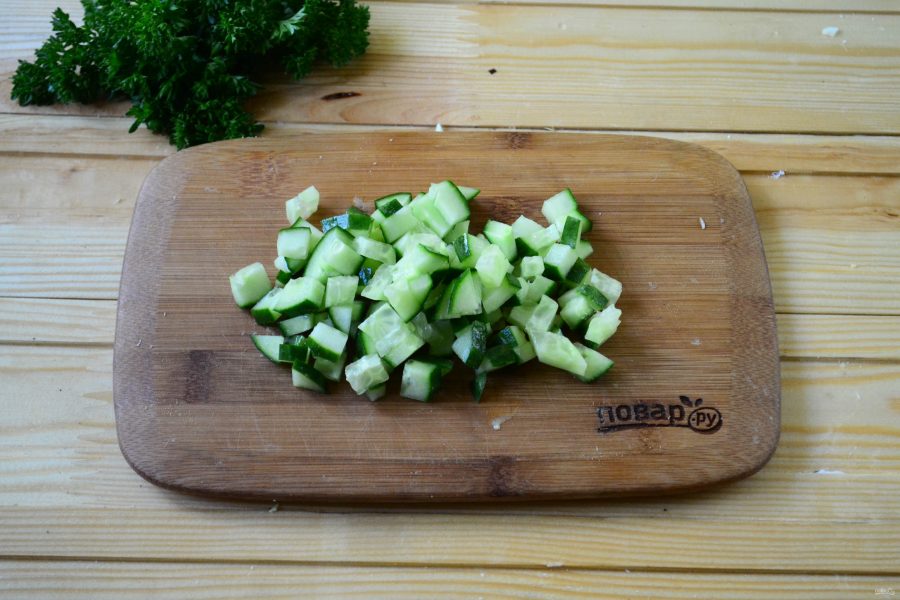 Cucumber cut into small cubes.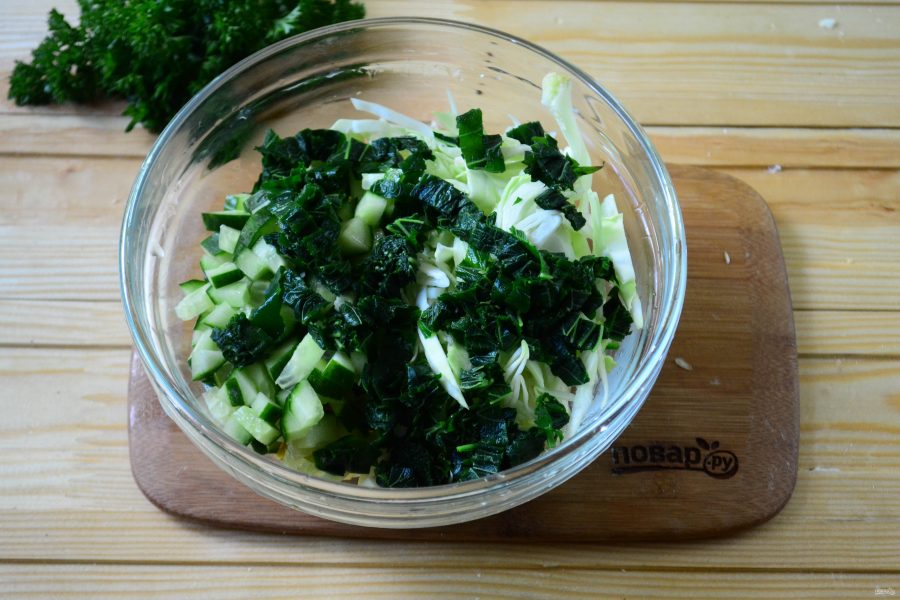 Mix all the prepared ingredients, add the chopped nettles.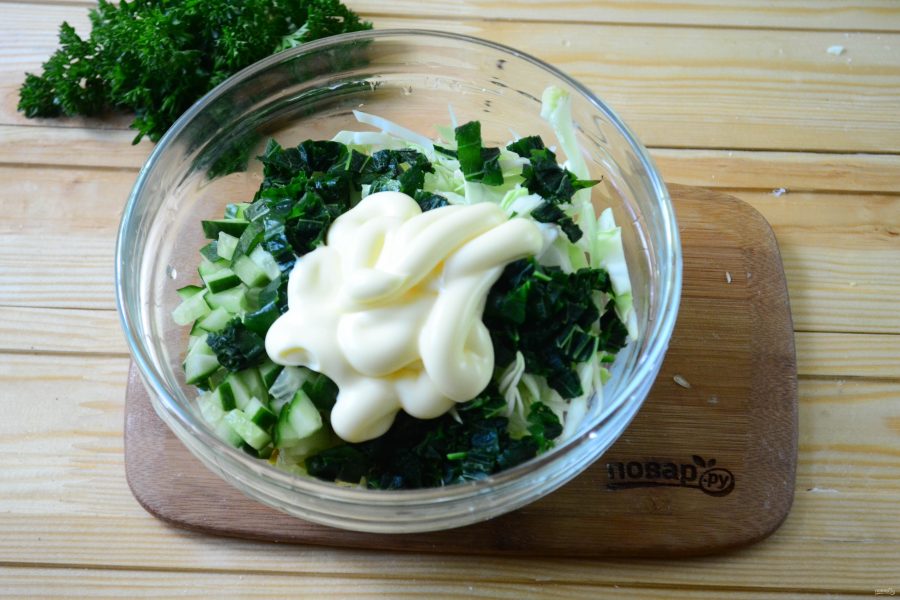 Season the salad with mayonnaise (or sour cream). Add salt to taste.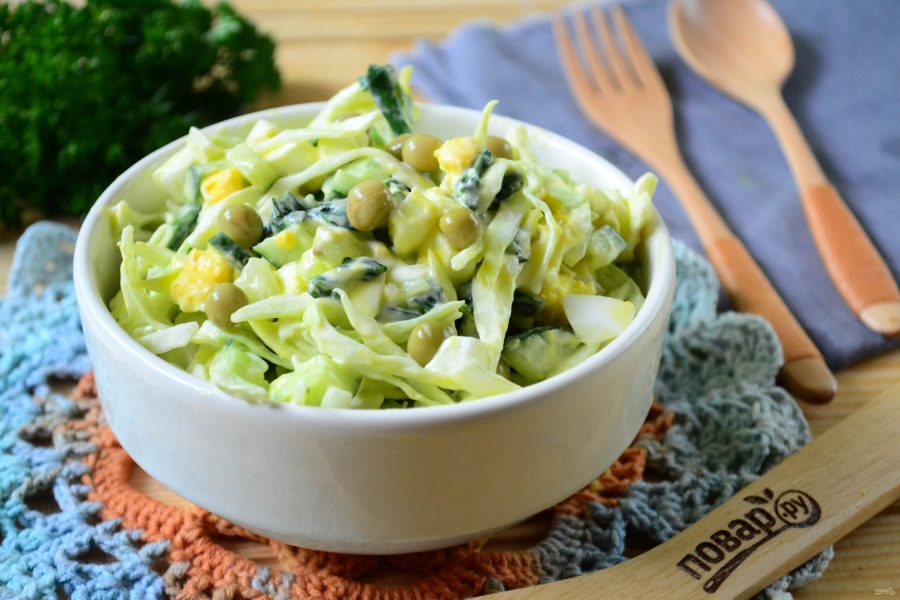 Salad of nettle with egg and cucumber ready. Serve it garnished with canned peas. Eat with pleasure!