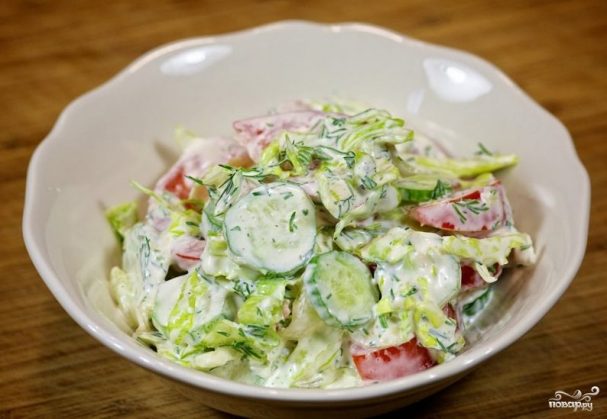 Recipe of vegetable salad made of tomatoes, cucumbers and greens – all who love fresh vegetable salads. Nothing difficult to prepare no, but the recipe will probably come in handy 😉
Description of preparation:
What could be better than a spring salad of fresh tomatoes and cucumbers? For the body, during the winter, longing for a delicious fresh vegetable salad of tomatoes and cucumbers is like a panacea. As soon as the sale appear really good, tasty tomatoes and cucumbers, a salad with them instantly appears on our desktop and does not disappear until mid-autumn. What? As tasty! 🙂 A salad of tomatoes and cucumbers, the recipe of which I quote below, in our family, even like children, because we were very happy to eat it almost every day. Simple, tasty, fresh and healthy, it serves as Breakfast, afternoon tea, a quick snack during the day. In General, I poured from a sieve – a salad of fresh tomatoes and cucumber needs no introduction 🙂 we Cook and enjoy!
Ingredients:
Lettuce — 100 Grams
Tomatoes — 3 Pieces
Cucumbers — 4-5 Pieces
Fresh dill — to taste
Garlic — 2 Cloves
Sour Cream — 4 Tbsp. spoon
Mayonnaise — 3 Tbsp. spoon
Salt, pepper – to taste
Servings: 4
How to cook "a Salad of cucumbers and tomatoes"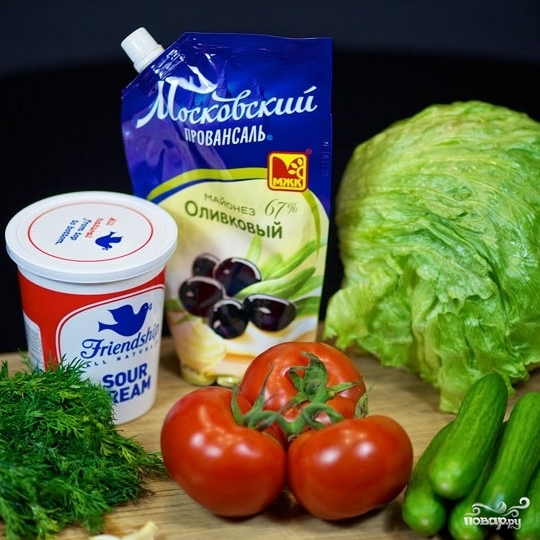 Prepare the ingredients, wash all the vegetables.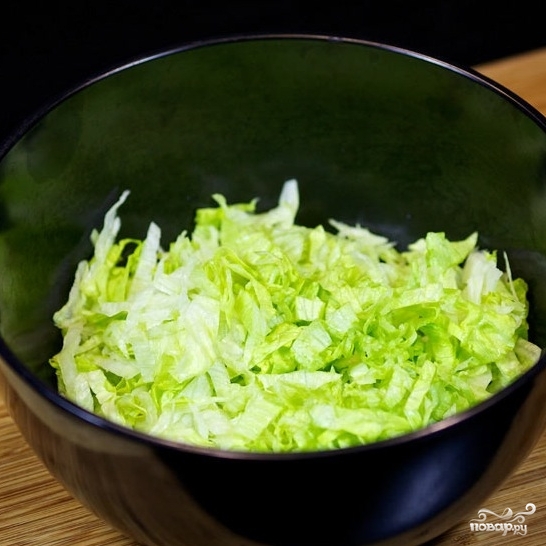 Shred lettuce in a deep salad bowl.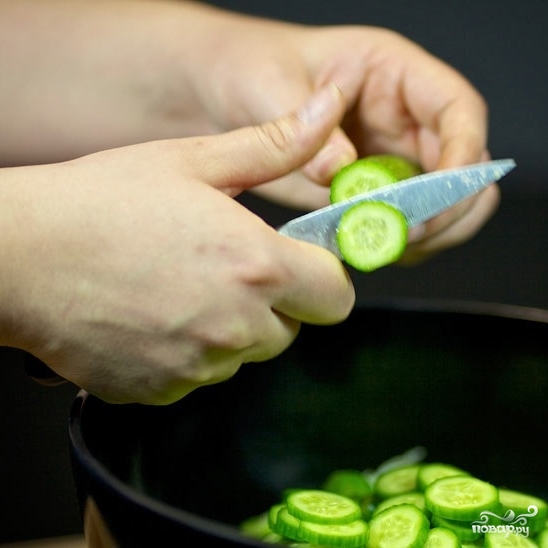 Cucumbers cut into thin rings and add to the salad. If cucumbers are old, clean them from the hard rind.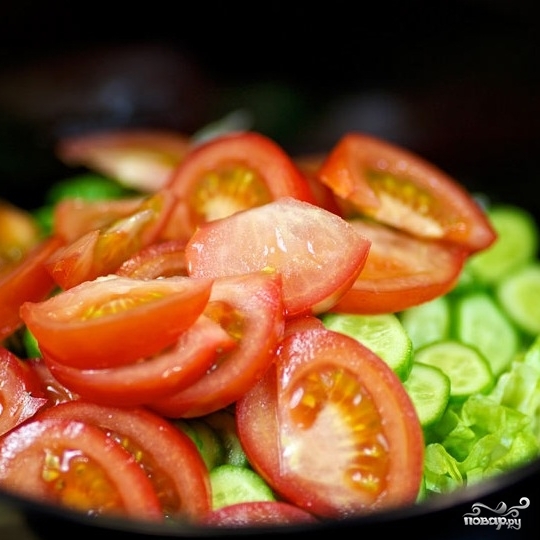 Tomatoes cut into slices and add to salad.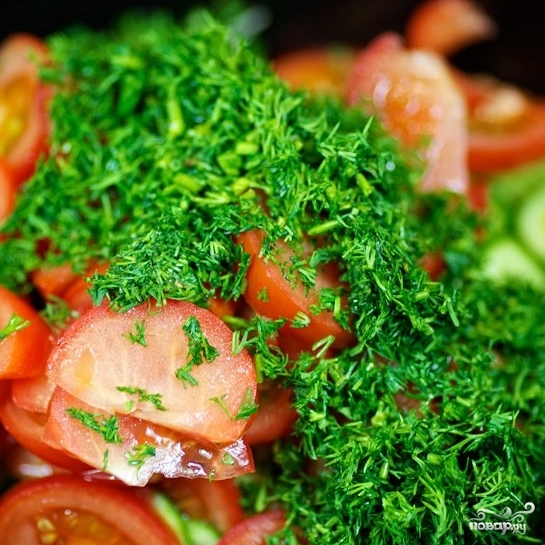 Now add in a bowl with finely chopped dill.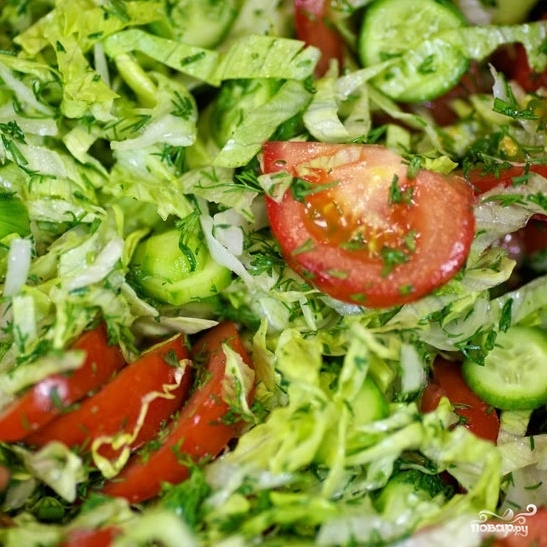 Add salt to taste and mix.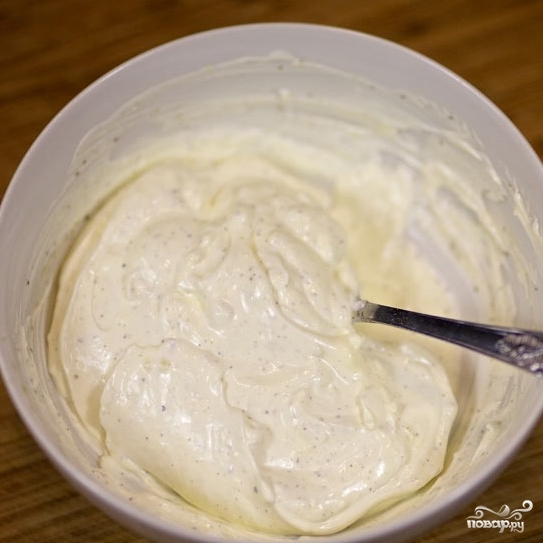 Salad can be anything – cream, yogurt, olive oil, mayonnaise. I prefer to make a special salad dressing. To do this, mix the mayonnaise, sour cream, pressed garlic, salt and pepper. Mix well and refill is ready.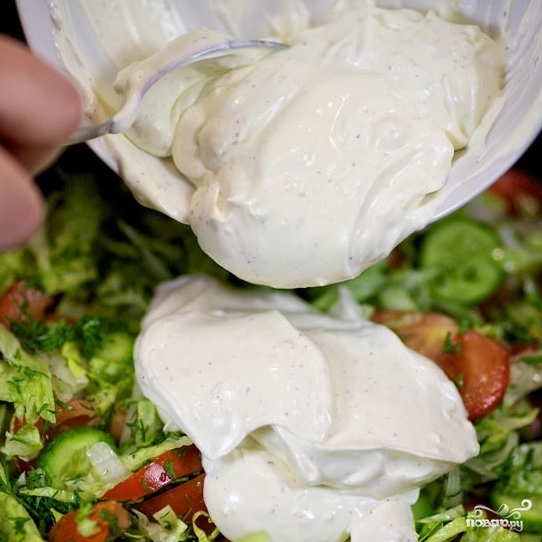 Dressed salad.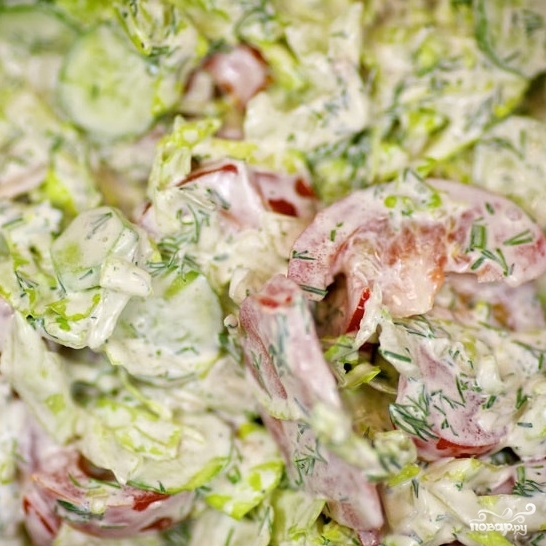 Stir.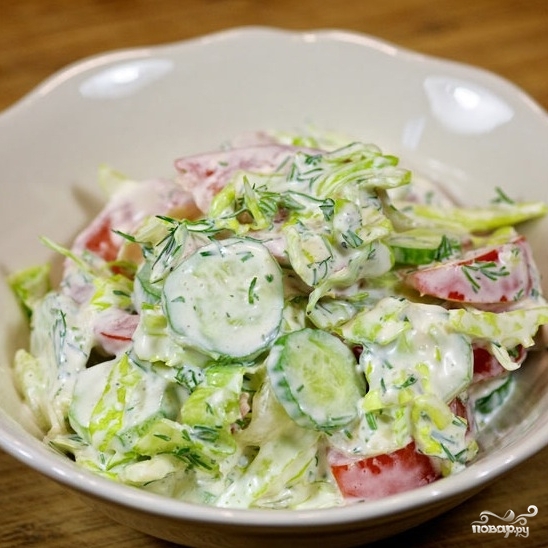 Salad of tomatoes and cucumbers ready. Bon appetit! 😉