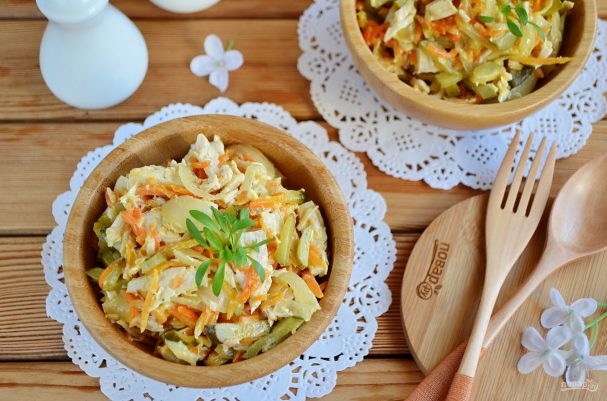 Offer to prepare a hearty and nutritious chicken salad and vegetables. The highlight of the salad — gherkins. Garlic lovers can add a few cloves to a salad, it will give special taste to the dish.
Description of preparation:
To prepare the salad, pre-boil the chicken, this meat, throw in boiling water with salt and spices, cook for 30-35 minutes. As spices in the broth, I add a Bay leaf and allspice (or peas). So, see my recipe how to cook salad "Obzhorka" with chicken!
Ingredients:
Fillet of chicken — 400 Grams
Onion — 2 Pieces
Carrots — 2 Pieces
Pickles — 3-4 Pieces
Mayonnaise — 2-3 Tbsp. spoons
Garlic — 1-2 Cloves (optional)
Salt – to taste
Ground black pepper — to taste
Oil — 2-3 Tbsp. spoons (for frying vegetables)
Servings: 3-4
How to cook the "Salad "Obzhorka" chicken"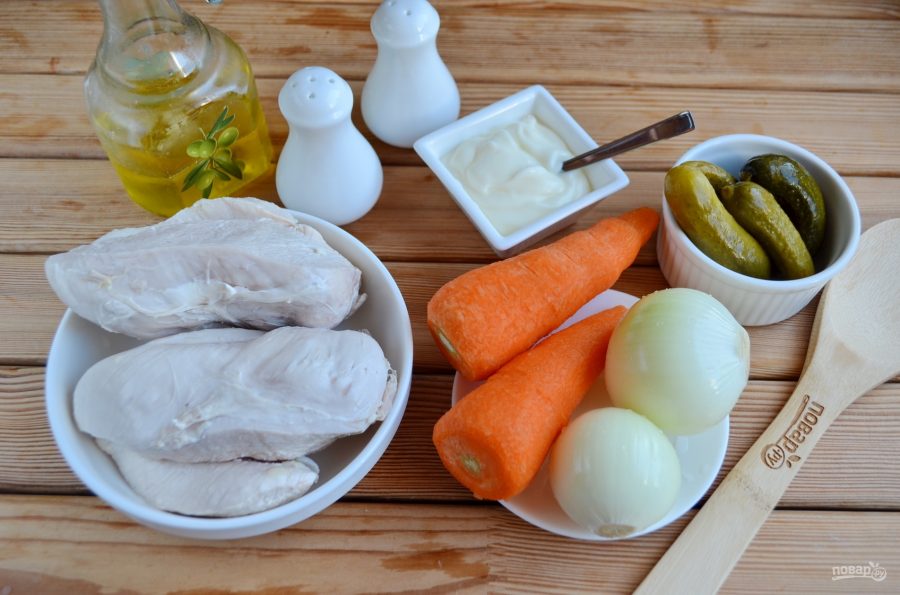 1. Prepare the foods for the salad. Pre-boil in salt with spices chicken, cool. Peel the onions and carrots. Optionally, you can use garlic (1-2 cloves).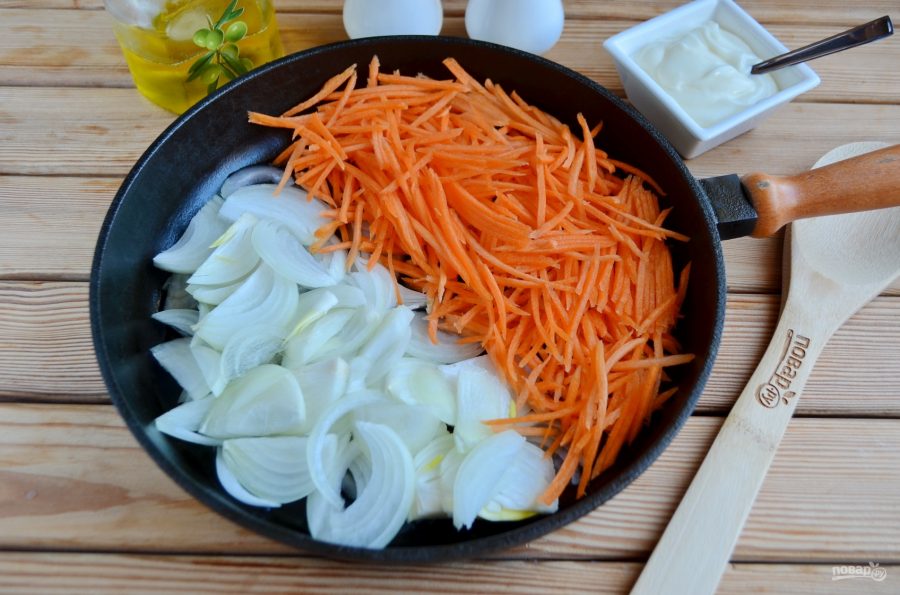 2. Onions cut thin half-rings, carrot grate on a coarse grater. Fry the vegetables in vegetable oil with salt until soft.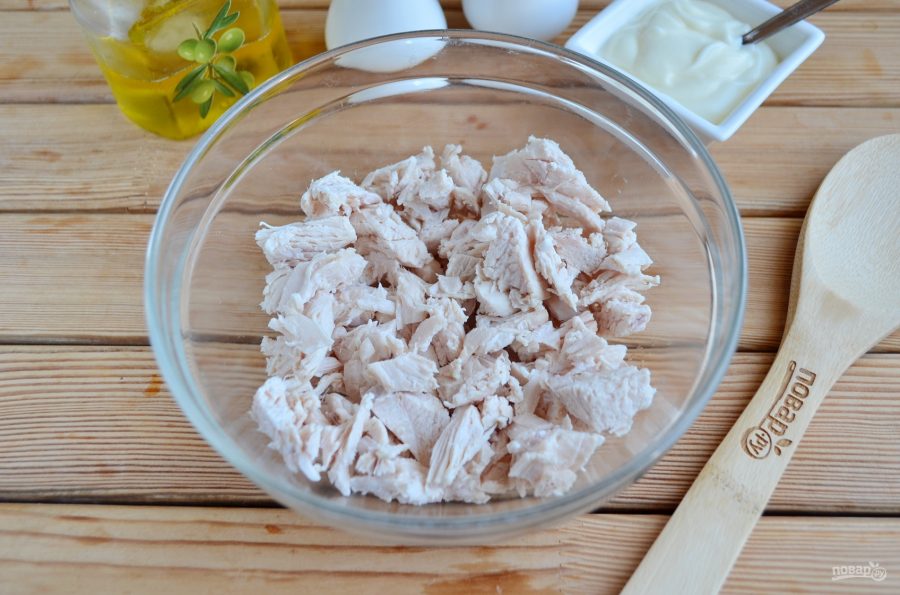 3. Chicken fillet cut into cubes or just tear the fibers.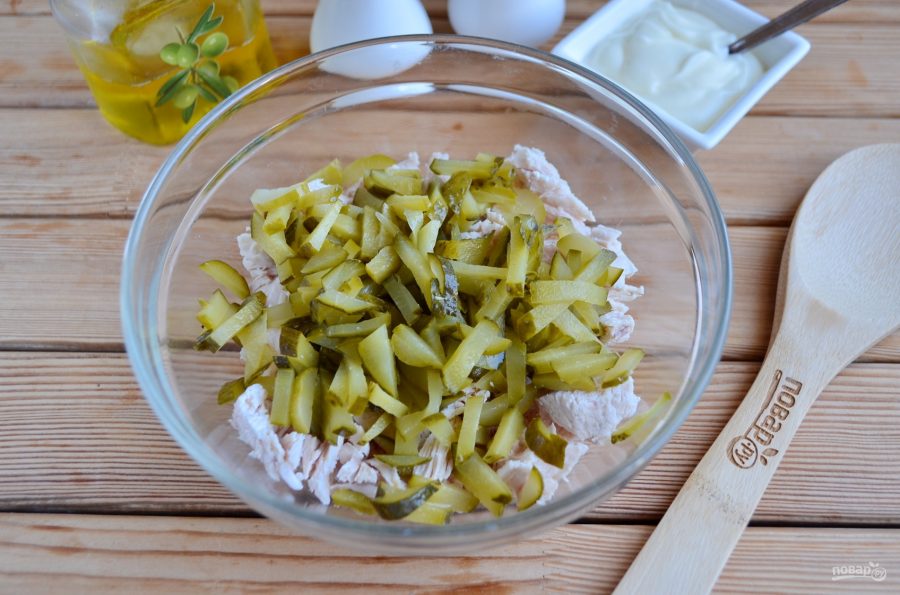 4. Add to the chicken, shredded cucumbers.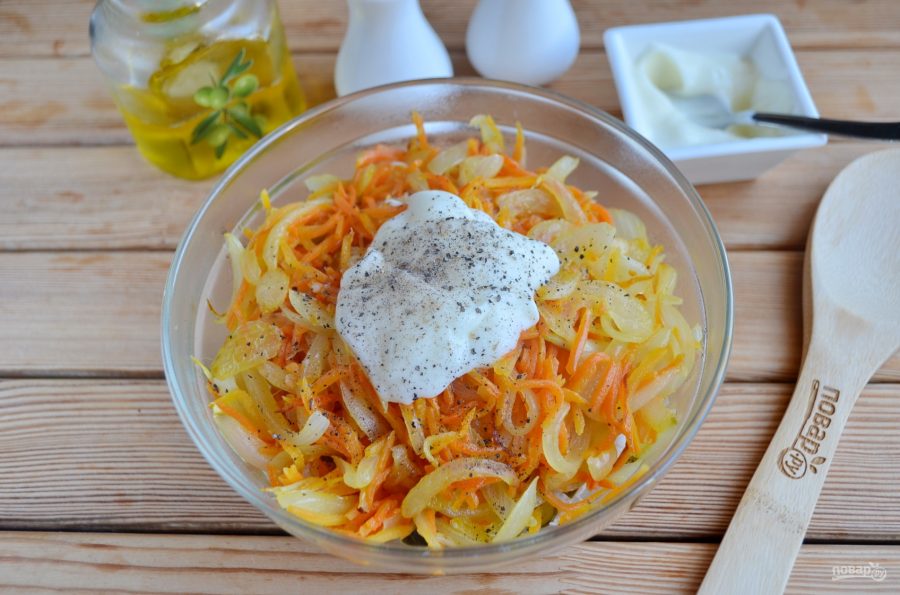 5. Add to a salad grilled vegetables, mayonnaise, salt, black pepper.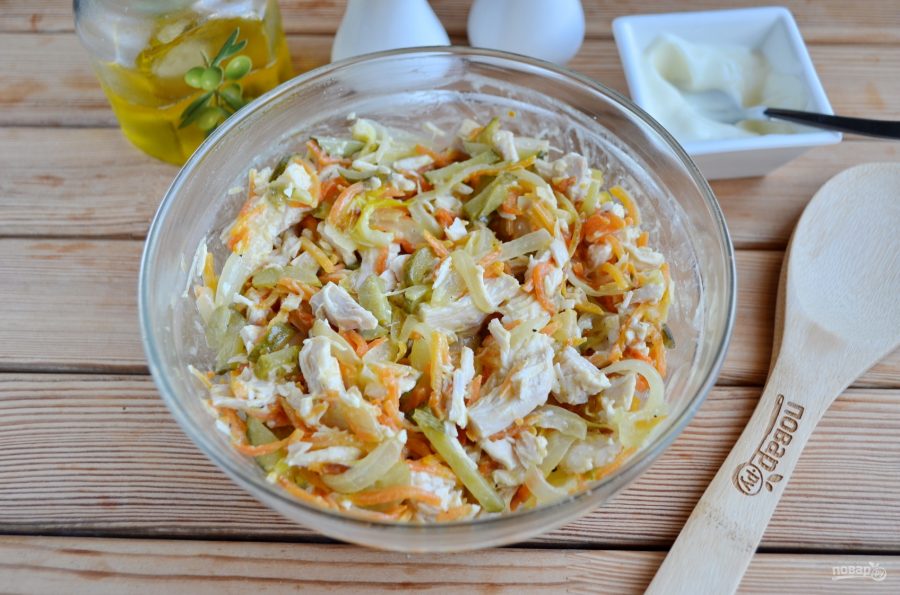 6. Mix the salad, serve. Bon appetit!