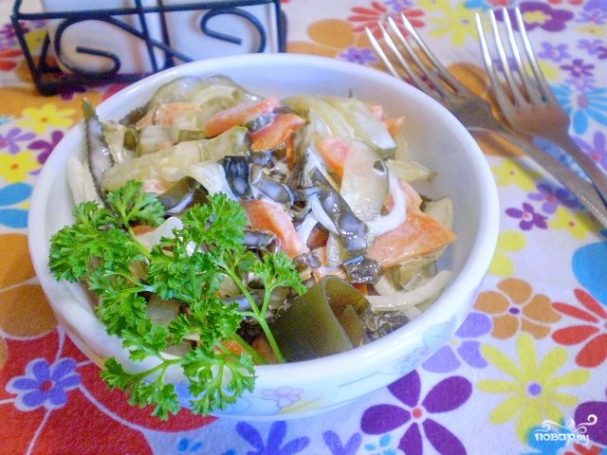 I want to offer you a salad that is perfect with fish. It contains seafood, but light and not fish, will not kill you taste the main course.
Description of the preparation:
Salad fried fish you will cook very quickly, if you pre-boil the carrots. But in General – the products should be cut, put in a bowl and season.
Ingredients:
Sea cabbage — 200 Grams
Carrots — 1 Piece
Pickled cucumber — 1 Piece
Onion — 1 Piece (small)
Mayonnaise — 1-2 Tbsp. spoons
Salt, black pepper — to taste
Mustard French — 1/2 tsp (optional)
Number of servings: 2-3
How to cook "a Salad to grilled fish"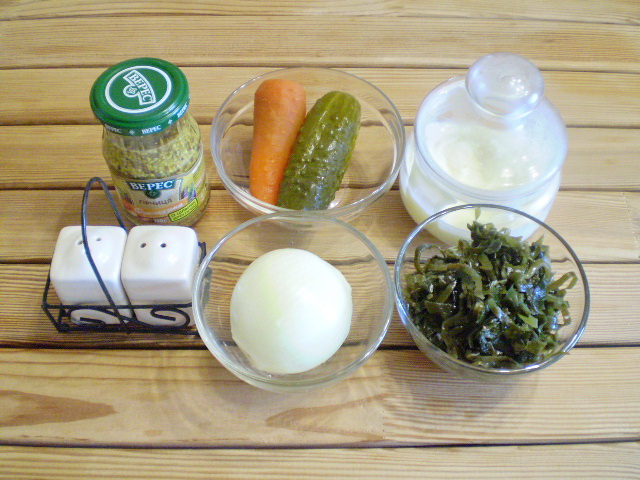 1. Prepare the products. Carrots to boil and cool, clear.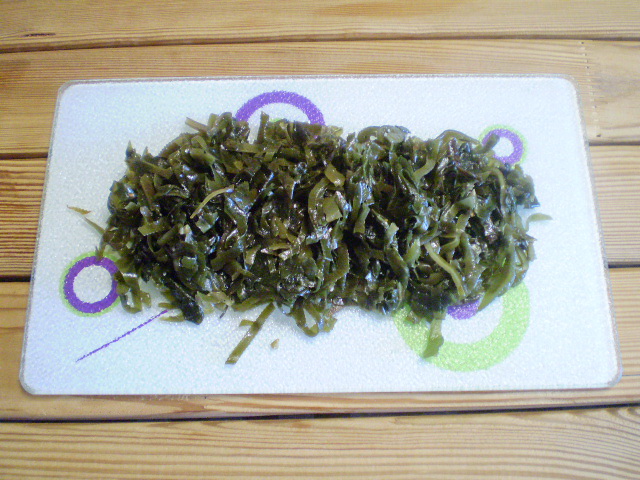 2. The sea Kale cut into strips.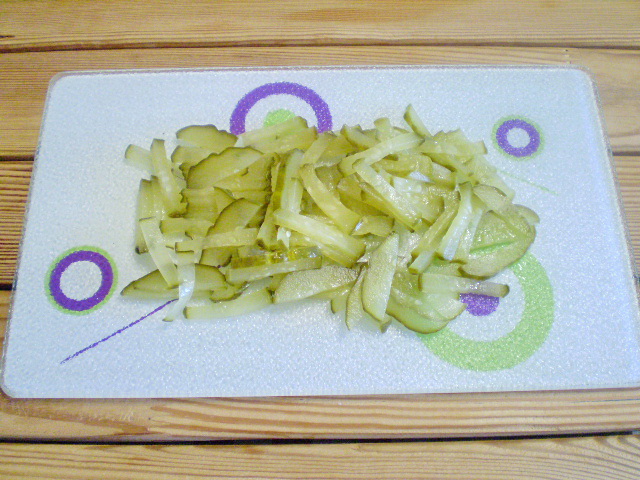 3. Cucumber cut into strips.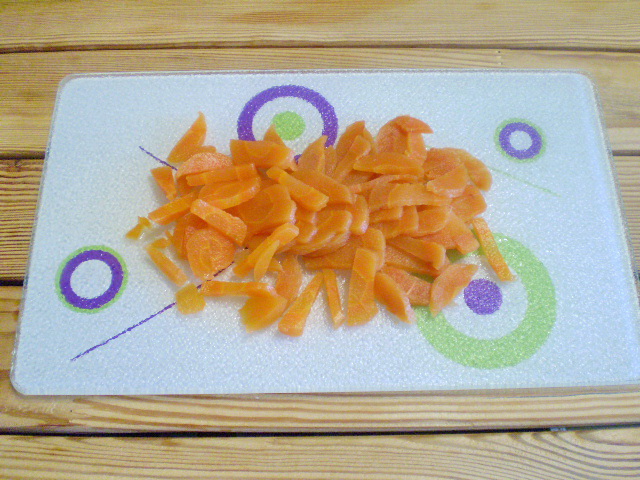 4. Carrots cut into strips.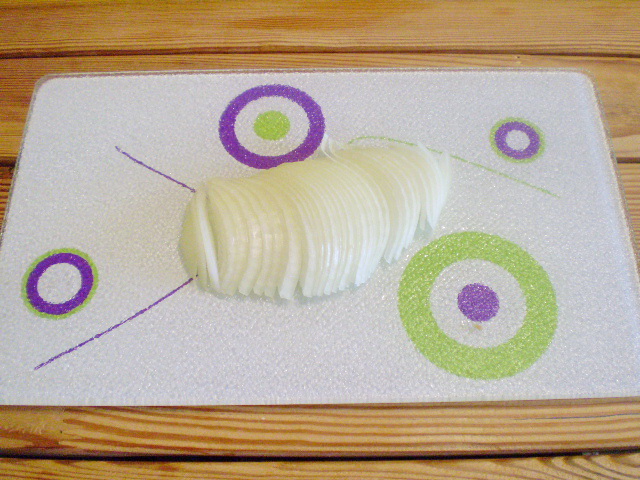 5. Onions cut into very thin strips.

6. Add up all the components of the salad, add the mayonnaise, mustard, spices.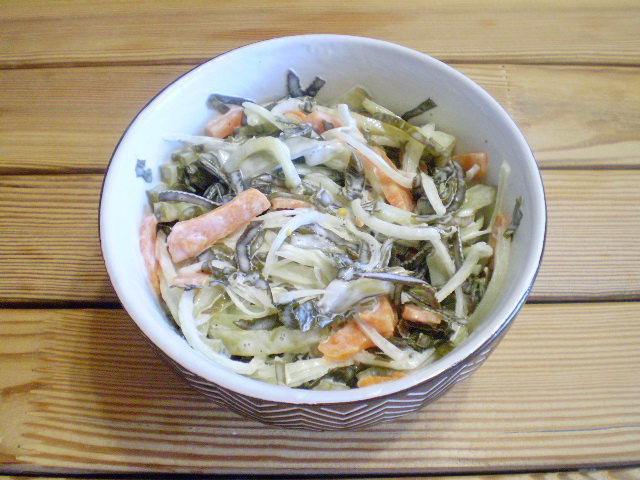 7. Stir. The salad is ready, serve with any fried fish!