I was once visiting my mother's friends, and there tried this miracle. In a hurry and to tell you how to cook salad with Royal red caviar. Tasty, tender, hearty, and what looks luxurious!
Description of preparation:
To your attention – a simple, delicious and unusual recipe salad Royal with red caviar. First and foremost, of course, I would recommend it to all those who are crazy about seafood, but even if you just love to eat out, you will like this dish!
Ingredients:
Crab sticks — 200 Grams
Squid — 300 G
Shrimp — 100 Grams
Red caviar — 1 Piece (1 jar)
Eggs — 10 Pieces
Onion — 1 Piece
Mayonnaise — to taste
Spices — to taste
Servings: 4-5
How to prepare "Royal Salad with red caviar"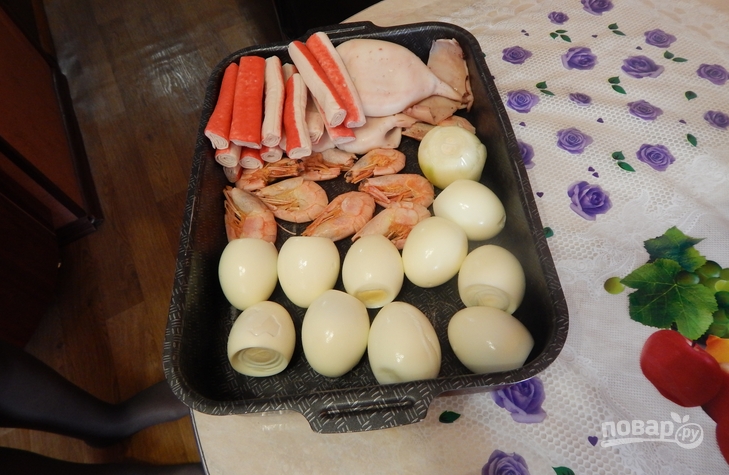 1. Here are our ingredients in finished form. We need to make hard boiled eggs, shrimp and squid in separate pots and allow to cool.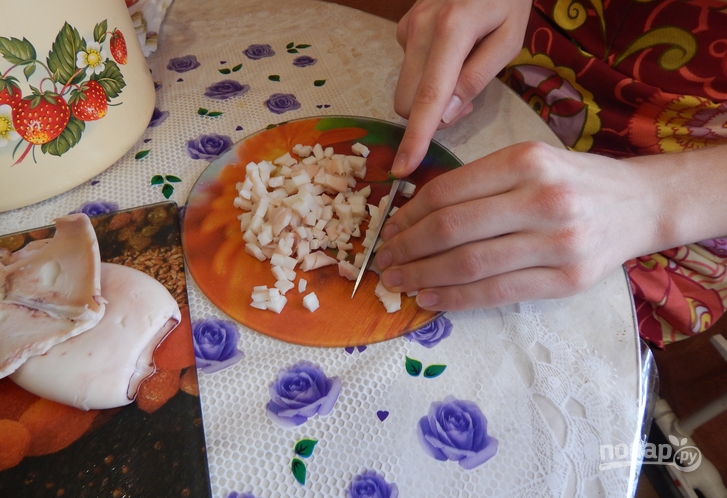 2. Now simply cut small pieces all the ingredients.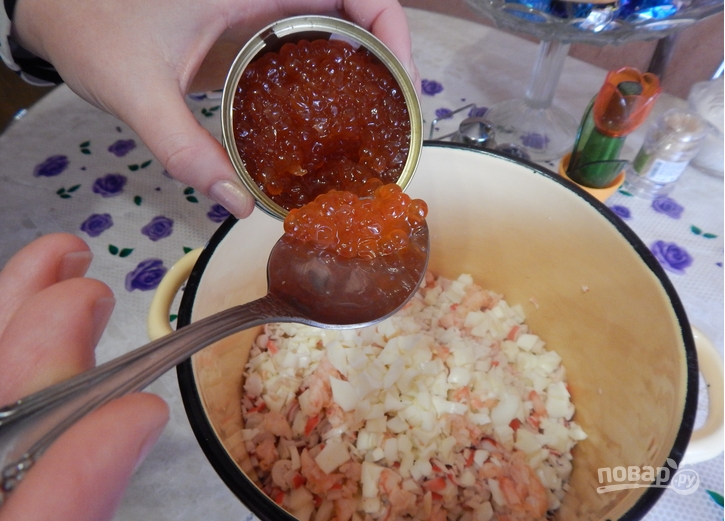 3. Add the eggs, leave a little for decoration. Then I'll dress the salad with mayonnaise and spices, peremeshaem.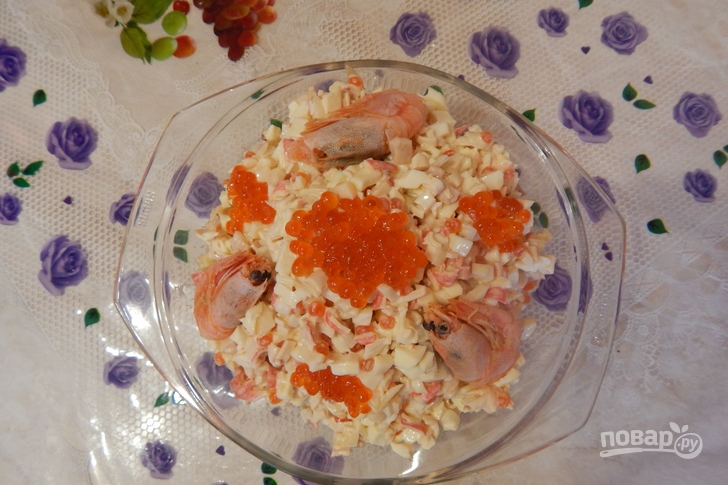 4. Here's a work of beauty! Bon appetit!