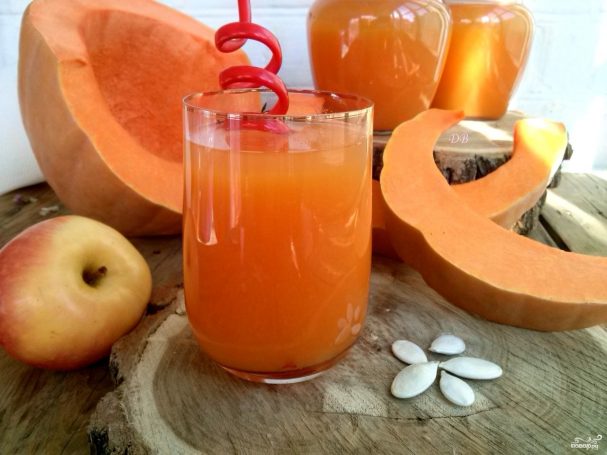 Pumpkin juice at home to cook is a snap. I'll share recipes for pumpkin juice for the winter and juice "fast", which you'll be able to enjoy.
Description of preparation:
How to make pumpkin juice at home? Very simple! Offer You the detailed step-by-step recipe (or to be more precise, two!), which you will certainly delicious drink. Enjoy!
Ingredients:
Pumpkin (flesh) — 1 Kg
Sugar — 0.5 Cups
Lemon — 0.5 Pieces
Water — 2 Liters
Apple — 1 Piece
Spice mixture — 1 teaspoon (cinnamon, nutmeg, ginger)
Servings: 4
How to cook "Pumpkin juice at home"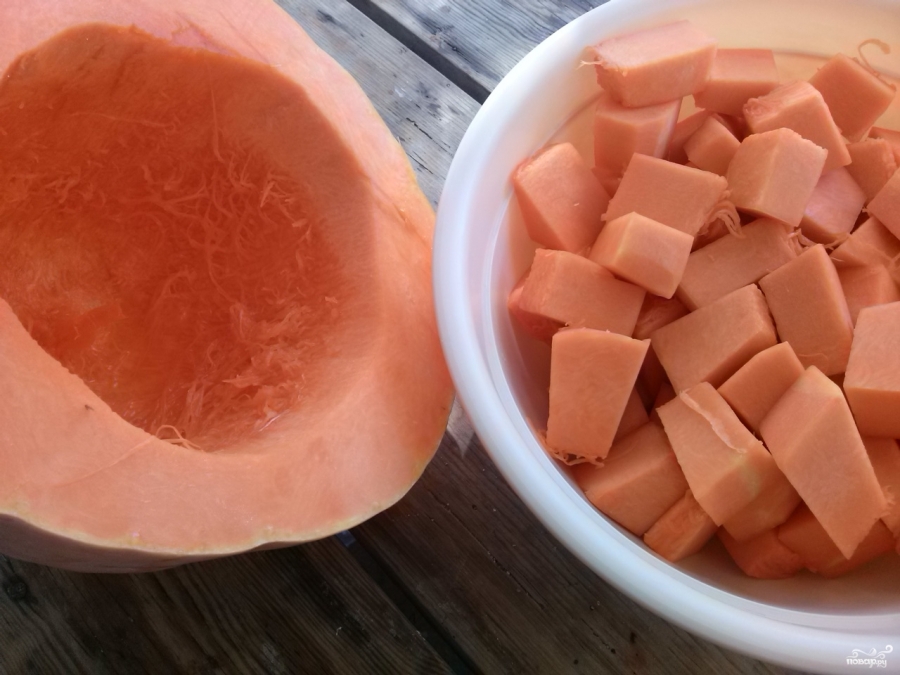 1. Cut pumpkin, remove seeds, peel and cut into small pieces.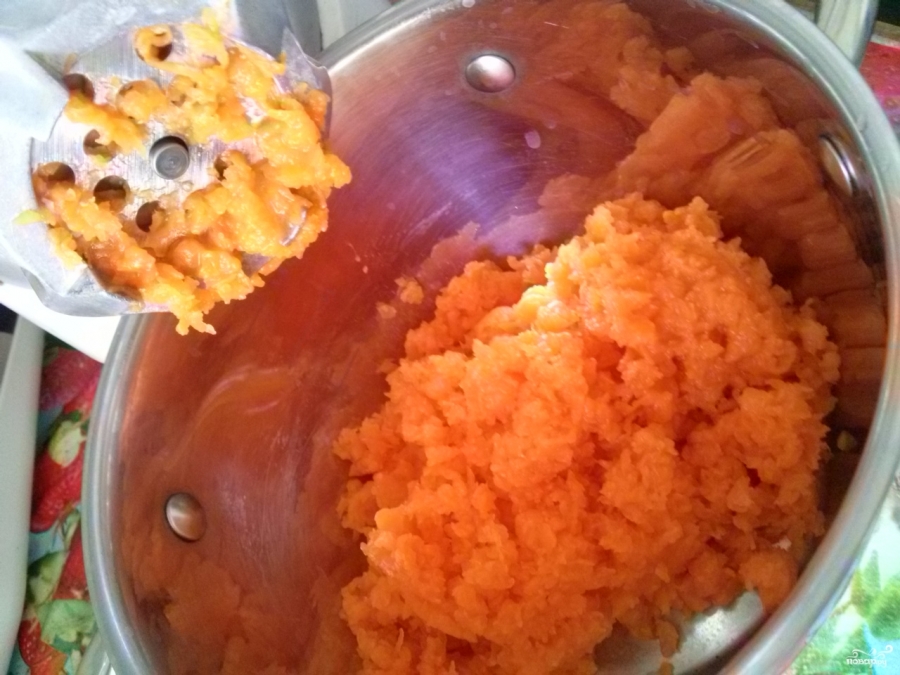 2. The flesh of pumpkin mince or grate on a coarse grater.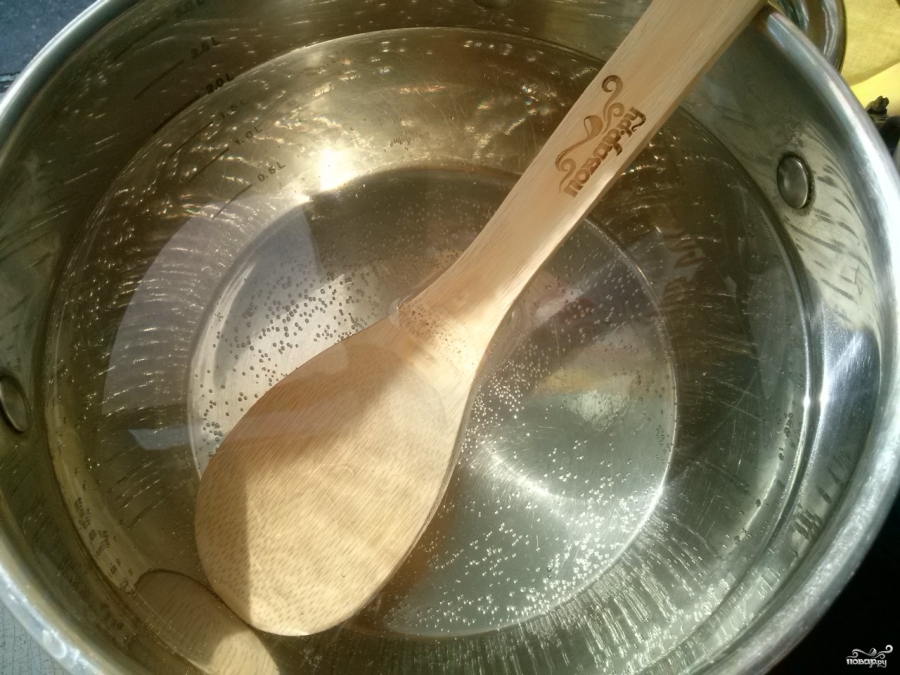 3. Of water and cook sugar syrup. To do this, pour the sugar water and stir, bring to a boil. The sugar should dissolve.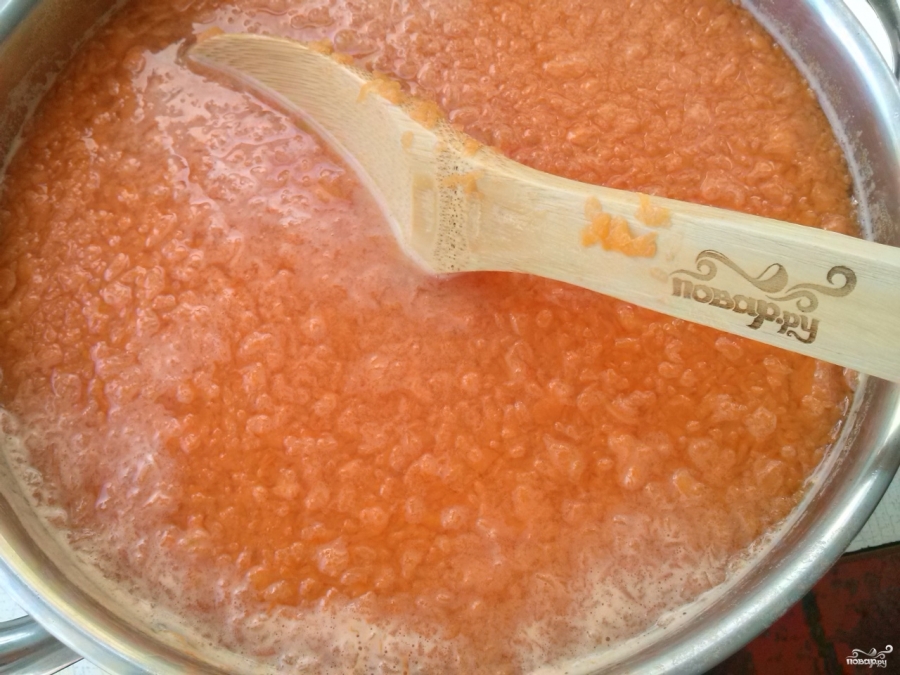 4. Pumpkin pulp put in a pot, pour the boiling sugar syrup. Boil the pulp in syrup on weak fire for 15 minutes. Then remove the pan from the heat and let cool.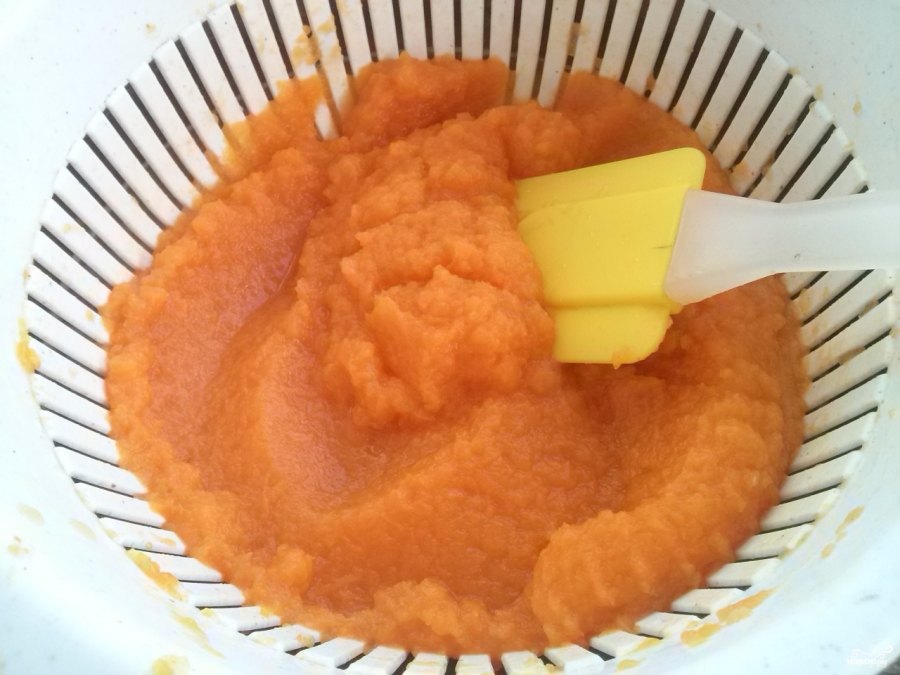 5. Cooled cooked pumpkin, wipe through a sieve, return the juice to the pot.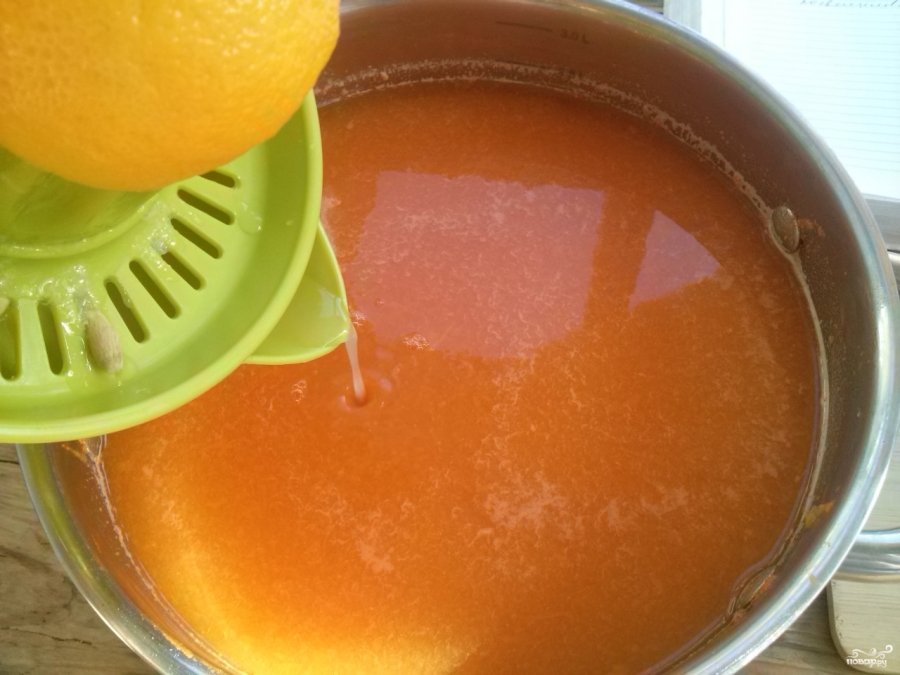 6. Add in pumpkin juice freshly squeezed lemon juice. Juice bring to a boil, then simmer for 15 minutes.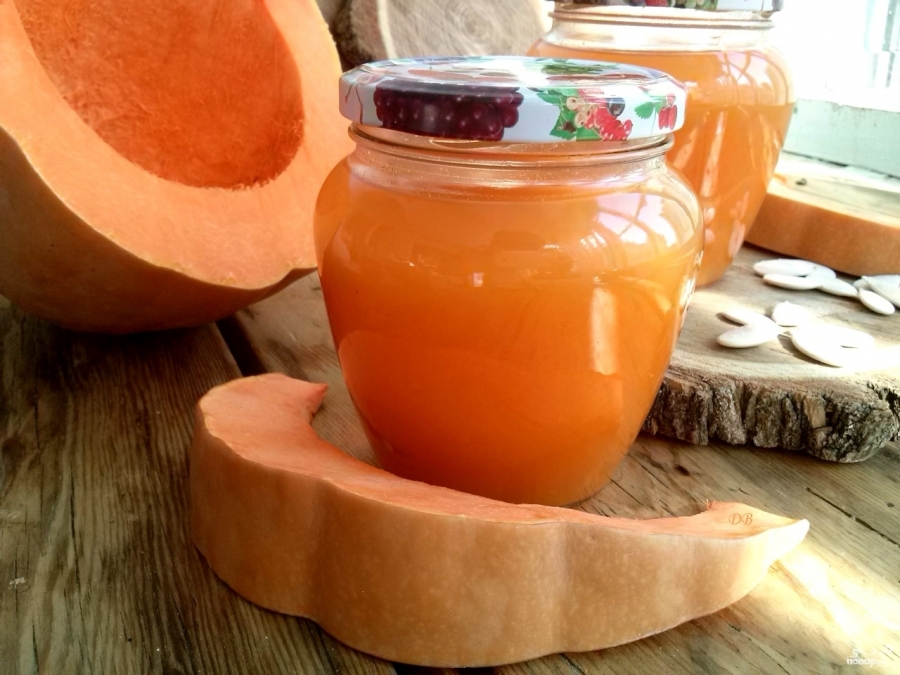 7. While the juice is cooking, prepare jars and lids. Sterilize them. Ready hot hot juice pour into banks and roll. Keep pumpkin juice, prepared at home, in a dark and cool place.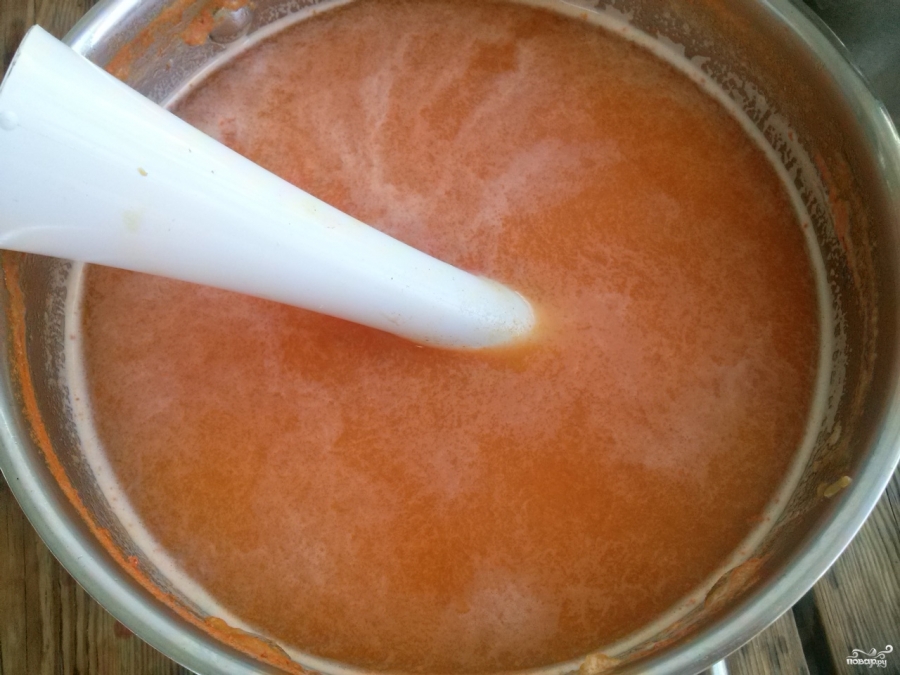 8. And if you want just to drink freshly made pumpkin juice, then follow the following recipe. You will need: the pumpkin flesh (as many as you have), one Apple and 1 tsp mixed spices: cinnamon, nutmeg, ginger. Pumpkin pulp grind in a blender and put in a pot, add the spices. Bring to a boil. Ready!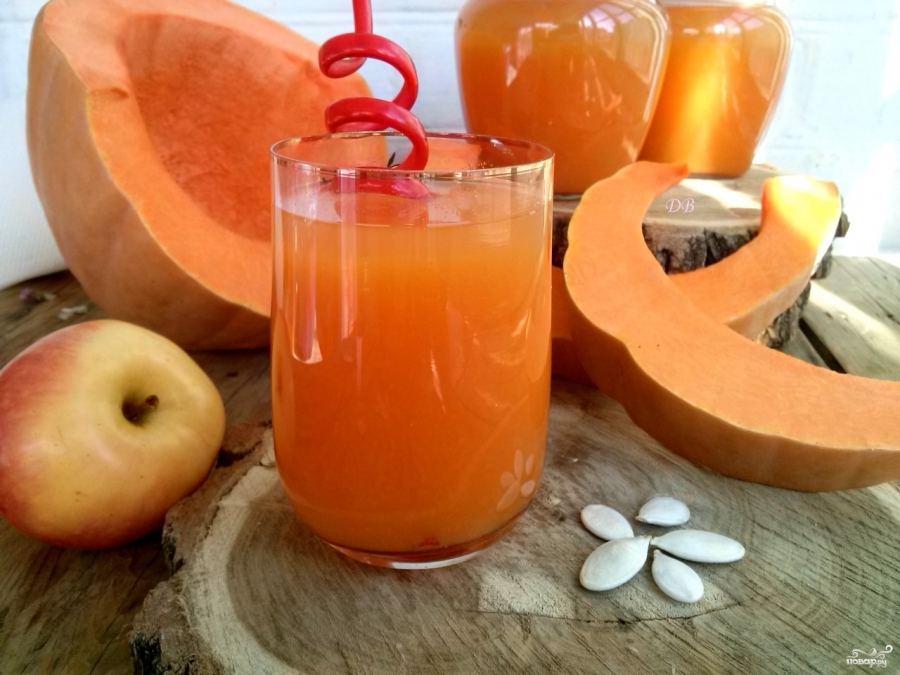 9. The finished juice can drain. Cool it and serve! Bon appetit!