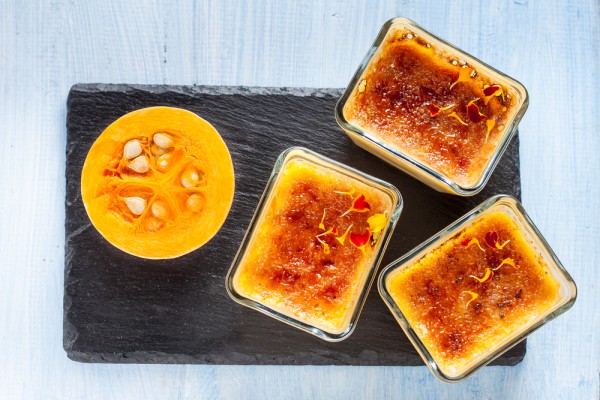 Flan is a kind of open fruit pie. We propose to cook a Spanish version of the dessert, reminiscent of creme brulee.
Ingredients
baked pumpkin flesh: 250 g
ricotta: 500g
eggs: 3 PCs.
powdered sugar: 3 tbsp
cinnamon: a pinch
liquid honey: 2 tbsp
Cooking time: 50 min | servings: 4 servings
Flan can be prepared in batch form
depositphotos.com
1. Pumpkin peel, wrap in foil and bake for one hour until soft.
2. Blend the pulp with a blender.
3. Whisk ricotta with eggs, add sugar powder and cinnamon; stir again.
4. Half of the pulp of the pumpkin to put in permanent form in diameter 24 see
5. On top pour the egg-cheese mixture. The rest of the pumpkin to put on top and pour honey.
6. Bake the flan in a preheated 200 With the oven for 35-40 minutes.
7. Before serving to cool.