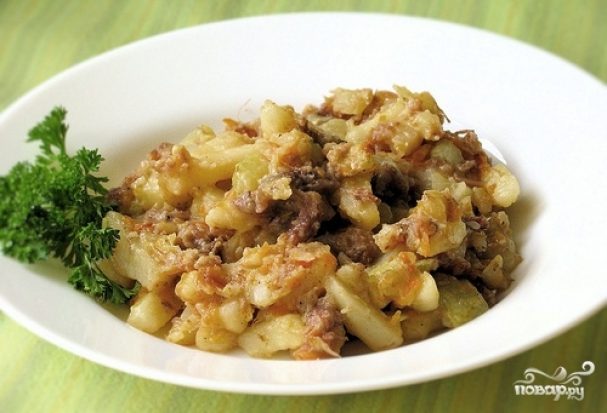 Potatoes with stewed meat in a slow cooker is a great option for those who want to eat quickly, but delicious. Easy to prepare the dish, step-by-step recipe of which I share with you.
Description of preparation:
Potatoes with stewed meat in a slow cooker cooked very quickly and easily. Most of all, this dish is loved by people who are prone to nostalgia for the Soviet Union and in times of shortage 🙂 I, of course, joking. However, once this dish was very popular, today it is cooked quite rare, at least in my environment. So to cook potatoes with the stew, I was treated quite reverently, although the slow cooker has greatly simplified the cooking process. So, a simple recipe of potato stew in a slow cooker for your attention 😉
Ingredients:
Potatoes — 10 Pieces (medium size)
Stew — 1 Piece (tin can)
Onions — 5 Pieces
Garlic — 10 Cloves
Salt — 3 Pinches
Bay leaf — to taste
Fresh herbs — 1 Piece (bunch)
Servings: 4-5
Order in the Platypus, beginners profitable!
How to make "Potatoes with stewed meat in a slow cooker"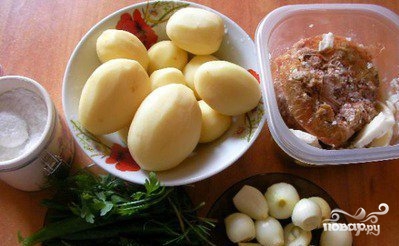 Prepare all the necessary products. Potatoes, garlic and onion peel.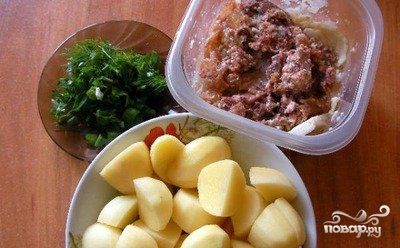 Potatoes cut into large pieces, stew gets from banks in a convenient bowl and mash with a fork to avoid lumps, loan finely chop the greens.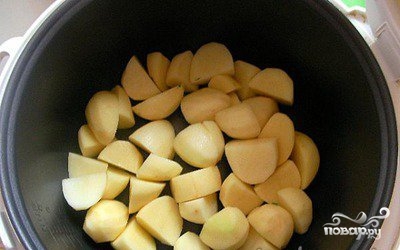 Potatoes put in a bowl multivarki. Attention! Oil Cup not lubricated, as the stew is enough fat in the product.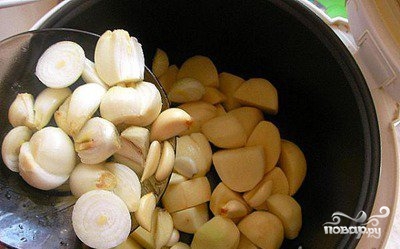 Then spread the chopped onion and garlic.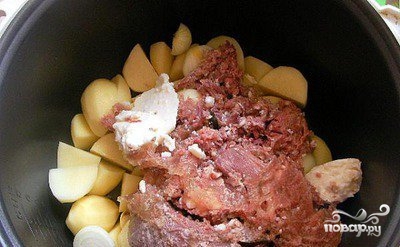 Then spread the stew.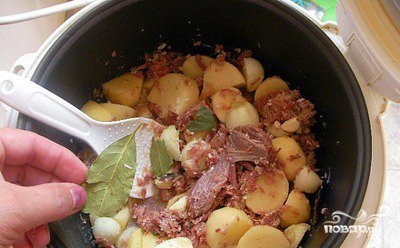 Add a few pieces of Bay leaf.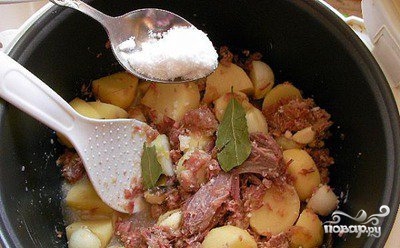 Salt.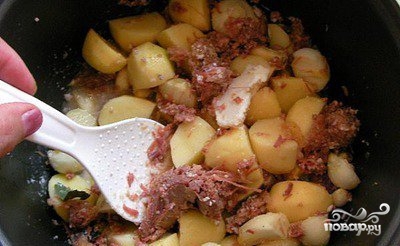 Thoroughly mix everything, cover. Custom multivarku mode "quenching" and set for 1.5 hours.