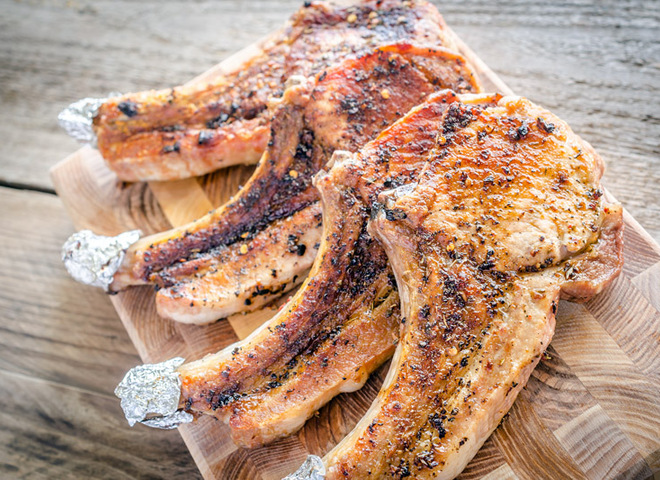 Dishes of pork ribs offered to REPLACE YOUR WEBSITE, will appeal to all fans of meat treats. Choose a marinade for pork ribs and surprises home for his culinary talent.
To begin to tell you how to prepare pork chops for grilling. It is not recommended to buy frozen meat, but if this could not be avoided, thawed pork ribs slowly. You can do this on the bottom shelf of the refrigerator.
Before how to cook pork ribs in marinade, cut them into pieces so that each had 2-5 bones. Better to grill the ribs turned out tasty and juicy.
Marina pork ribs at least 4 hours, but it is better to leave the meat in the refrigerator overnight. In the case of marinade with onions always remember the sliced vegetable with your hands to drain juice. It makes the meat soft and juicy.
Don't be afraid to add to the marinade with your favorite spices suitable to the meat. This can be lemon juice, wine, garlic, thyme, rosemary and other options. Not be amiss to add acidic fruit or berries, they'll give the Prime rib grill a light spicy taste.
Pork ribs grill: marinades for every taste for the perfect picnic
Pork ribs grill: marinade in yogurt with onion and cilantro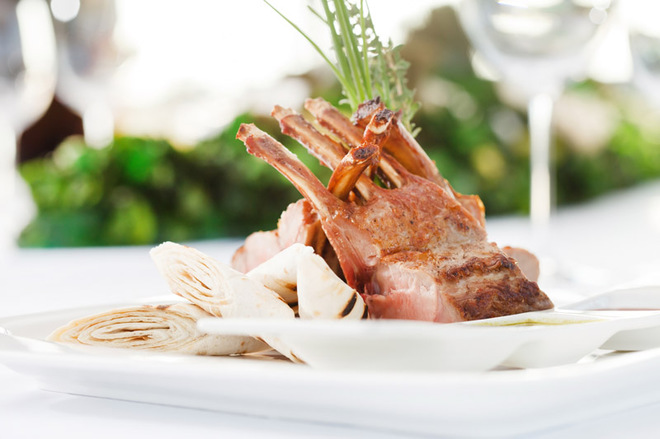 Recipe pork ribs in the marinade © Depositphotos
Ingredients:
pork ribs – 1.5 kg;
onion – 3 bulbs;
kefir or another fermented milk drink – 300 g;
dill and coriander – 6 sprigs;
garlic — 3 cloves;
salt and ground black pepper.
Note: don't add a lot of yogurt in the marinade, dairy product needs only to envelop the pork ribs, so as not to interrupt the taste of meat.
Pork ribs grill: marinade in wine and soy sauce with lemon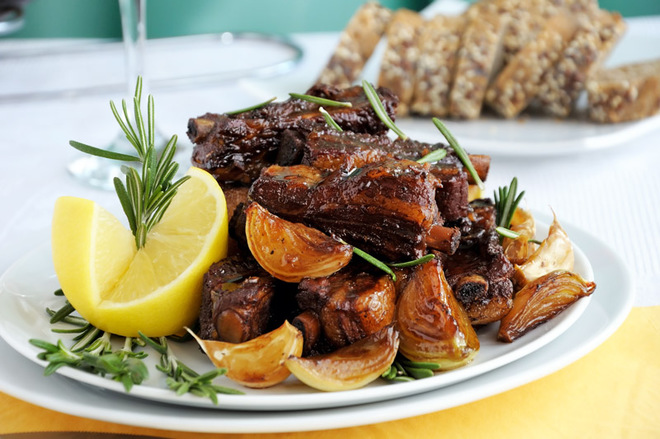 Braised pork ribs © Depositphotos
Ingredients:
pork ribs – 1.5 kg
150 ml dry white wine
4 tbsp soy sauce,
2 tbsp lemon juice,
1 tbsp. sugar and lemon peel,
2 tsp of ginger and starch,
¼ Cup of boiled warm water, pepper, salt
Pork ribs grill: marinade in orange juice and honey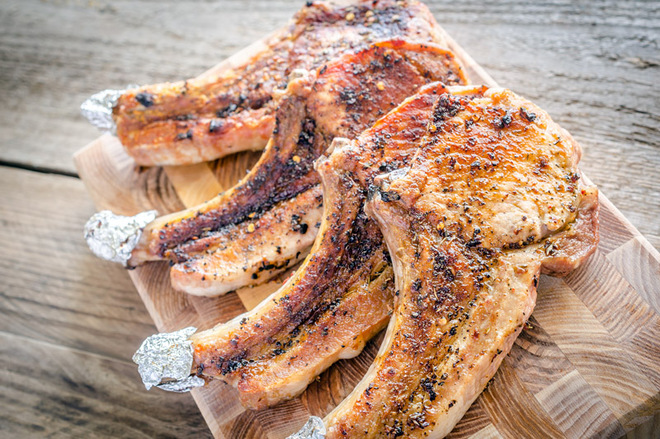 Exotic pork ribs © Depositphotos
Ingredients:
pork ribs – 1. 5 kg
4 tbsp tomato sauce
2 tablespoons of orange juice and liquid honey
1 tbsp soy sauce, Worchester sauce, wine vinegar
Usually pork ribs grill cook quickly, but they need to constantly flip and pour the marinade. So meat will not dry and more saturated taste. Enough to fry pork ribs grill for about 20-30 minutes.
Brush pork ribs with marinade in which they were marinated for 10 minutes before the end of cooking. This will help to form a beautiful crust.
If you have the time and desire, then pork ribs grilled 2-2,5 hours at a low temperature. So the chops won't burn and will retain all the juice.
Pork ribs grill ready, now the main thing – not to bite the fingers, tasting yummy.
Bon appetit!
Earlier, we published recipes for a picnic in the countryside. Read more at the link.
Subscribe to our telegram
and be aware of all the most interesting and relevant news!