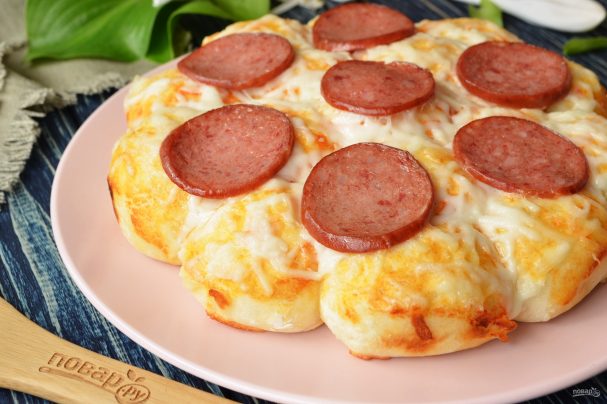 I want to share another interesting and unusual pizza recipe, it is cooked on the balls of dough with pieces of cheese! The outside is still a lot of cheese and sausage. Like this version of pizza? Then look!
Description of preparation:
How to cook pizza on the dough balls? Very easy and fast! I will tell in detail how to make a pizza is unusual and delicious! Take a look at my recipe and repeat in your kitchen, your family will appreciate your work! Good luck!
Ingredients:
Yeast dough for pizza — 400 Grams
Mozzarella cubes — 200 Grams
Mozzarella cheese grated — 0.5 Cup
Tomato sauce — 4-5 Tbsp. spoons
Sausage smoked — 50 Grams
Servings: 4
How to cook "Pizza for dough balls"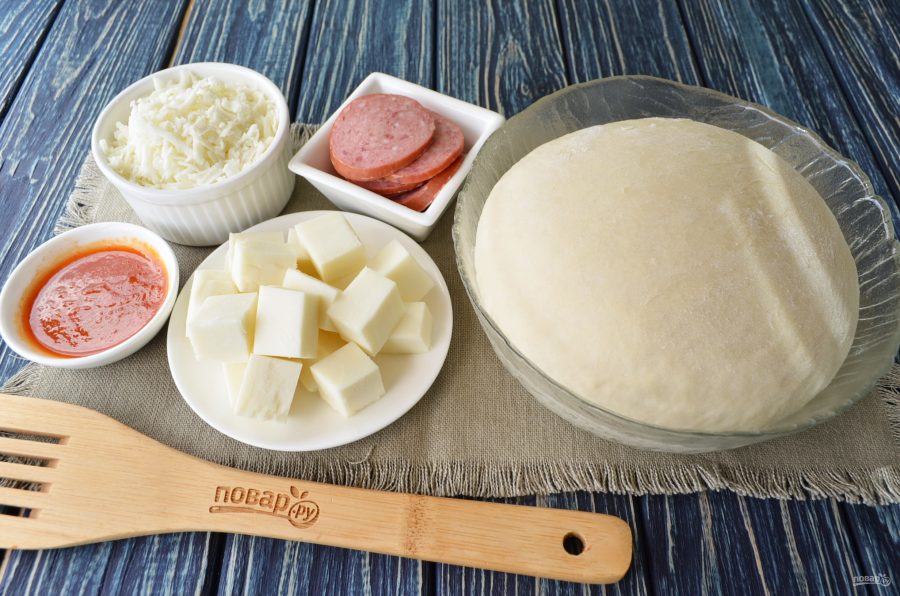 The dough can be ready to buy and you can cook your favorite recipe (dissolved 15 g of fresh yeast in a glass of warm water, added salt and a pinch of sugar, egg, teaspoon of vinegar, flour. Not kneaded the dough and left in the heat for 30 minutes. The dough is ready.). Part of mozzarella cut into cubes of approximately 2*2 cm, part of the grate, took me about 300 g of cheese. Sausage cut into thin slices.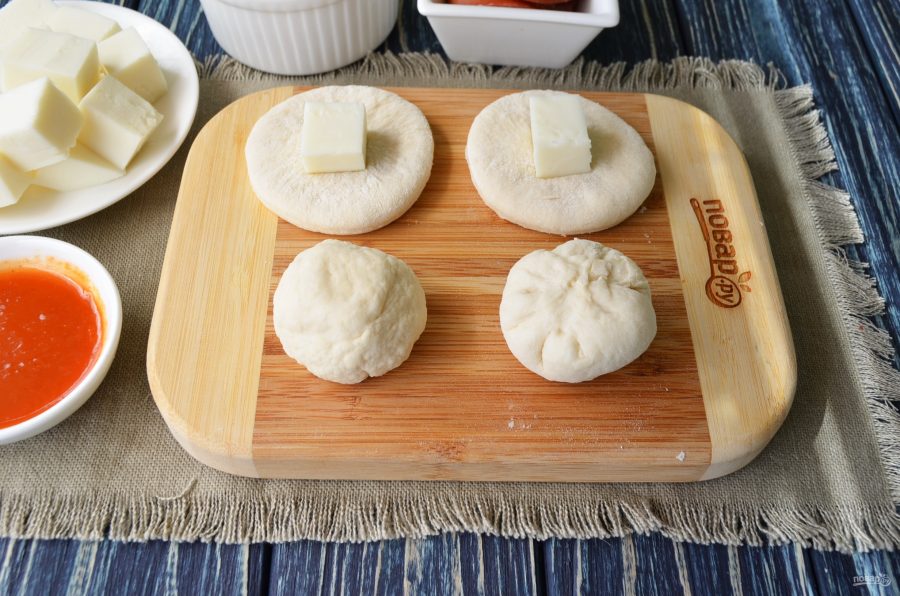 The table a little flour, roll out the dough, the thickness is about 5 mm. Glass squeeze the slices as dumplings or ravioli. In the center of each dough circle, place a cube of mozzarella, gather the dough into a knot, zasypnica well, turn seam down. Proceed this way with all the dough and mozzarella cubes.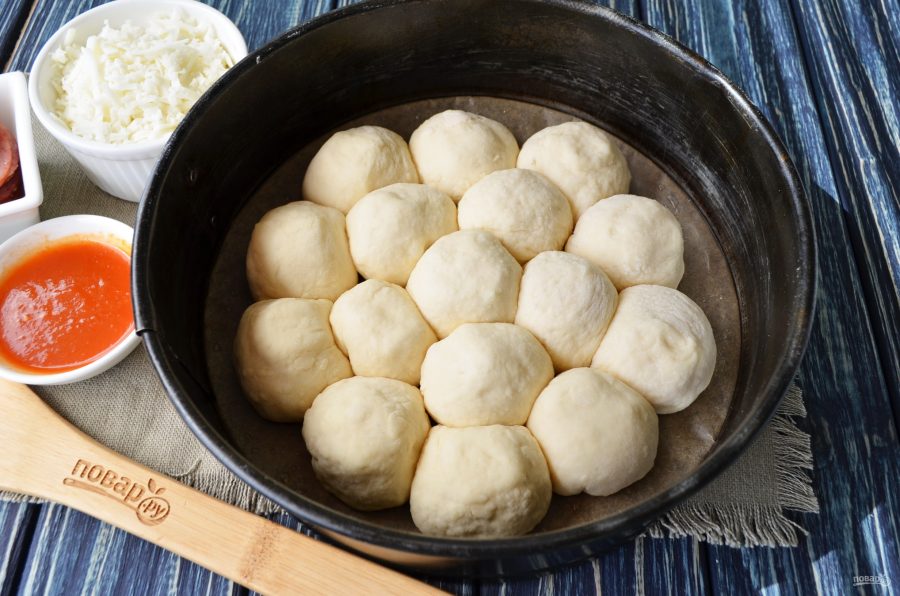 The balls of dough put in the form (it better pre-lubricated with oil or lay a parchment).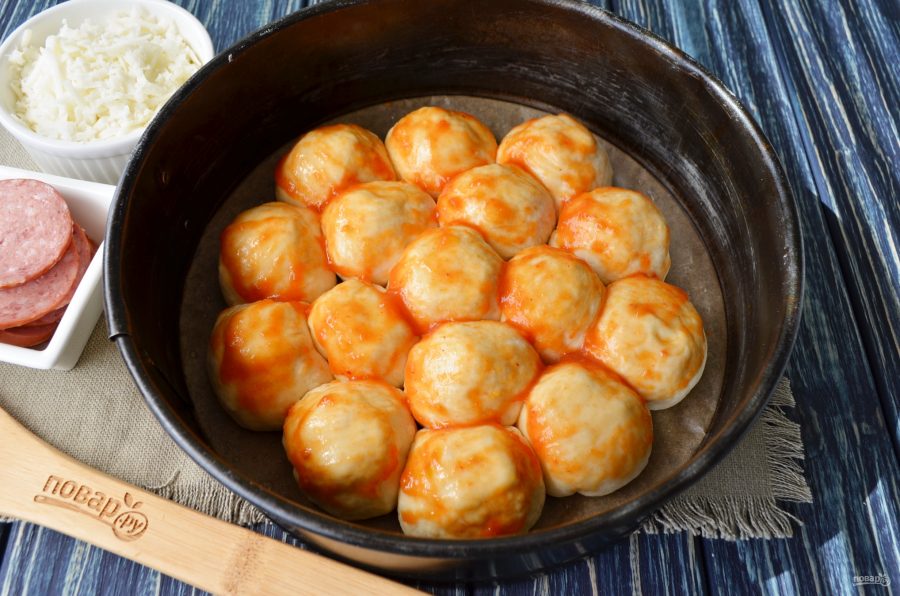 Generously lubricate the tomato sauce.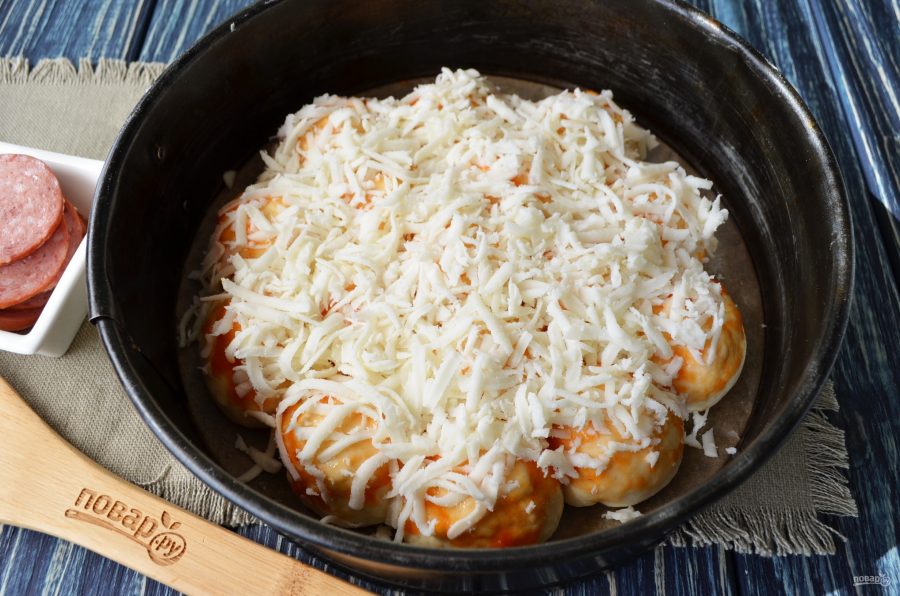 Spread grated cheese evenly.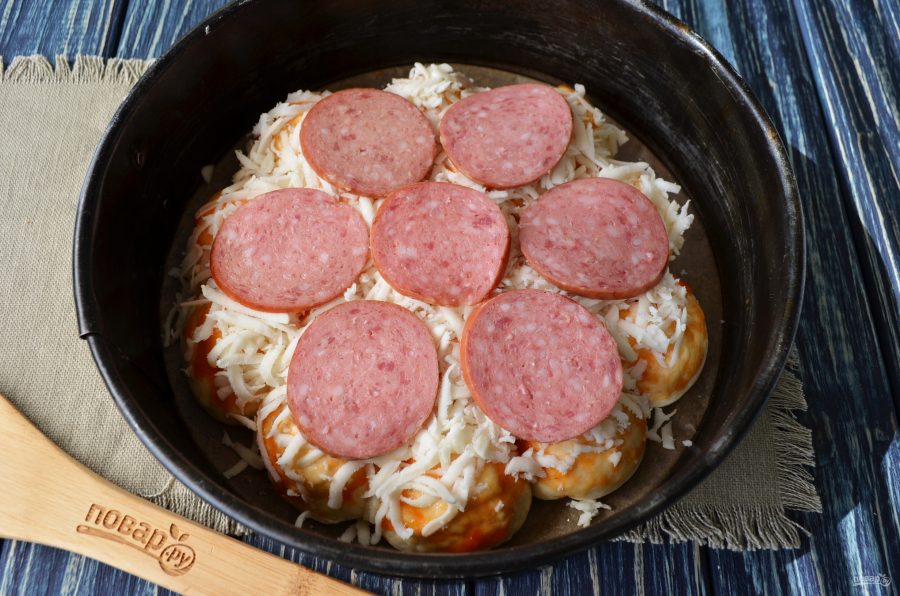 Put rings of sausage. Send the pizza to the oven temperature – 200 ° C, time is 25-35 minutes, be guided by your oven.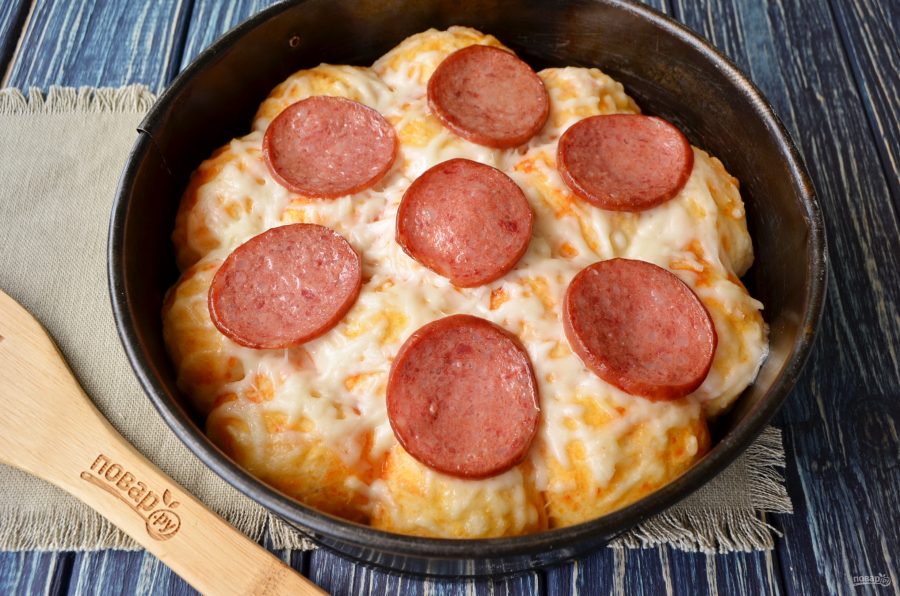 Pizza on the dough balls ready! Serve it hot, that's when the cheese stretches so beautiful!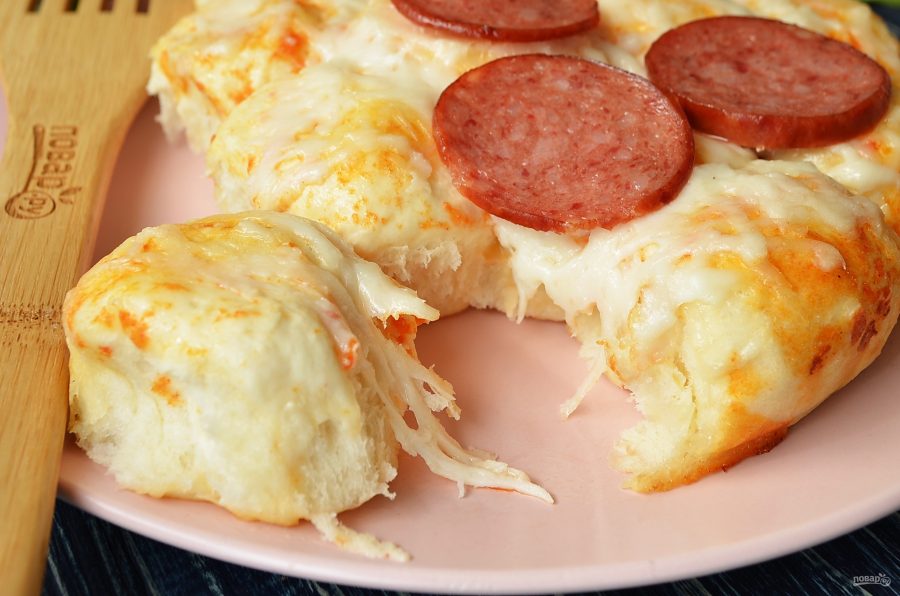 Open up the pizza slices, dip it into tomato sauce and enjoy!