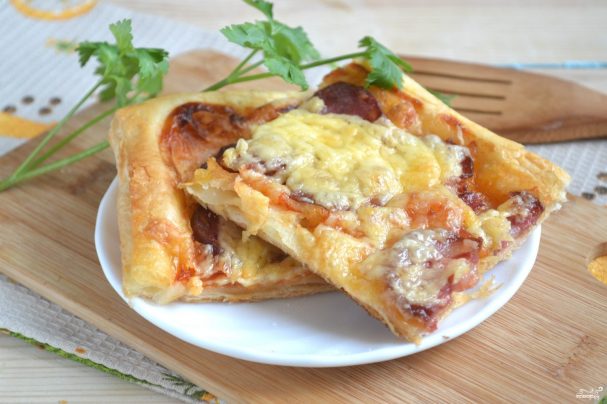 This quick pizza dough which doesn't need kneading, you don't even need hands in flour to smear. All you need to do is roll out ready-made pastry sheet and spread on it the filling!
Description of preparation:
If you love pizza like I do, in all its manifestations, pay attention to this interesting recipe. Of course, it differs from the original Italian recipe, but the pizza as it turns out its delicious. Today I will teach you how to cook pizza on puff pastry in the oven. Sure, try it once, you will cook it again and again, experimenting with different fillings.
Ingredients:
Puff pastry yeast 150 Grams
Sausage or ham — 300 Grams
Cheese — 120 Grams
Ketchup — 2-3 Tbsp. spoons
Servings: 3-4
How to cook "Pizza on puff pastry in the oven"

Prepare all the necessary ingredients.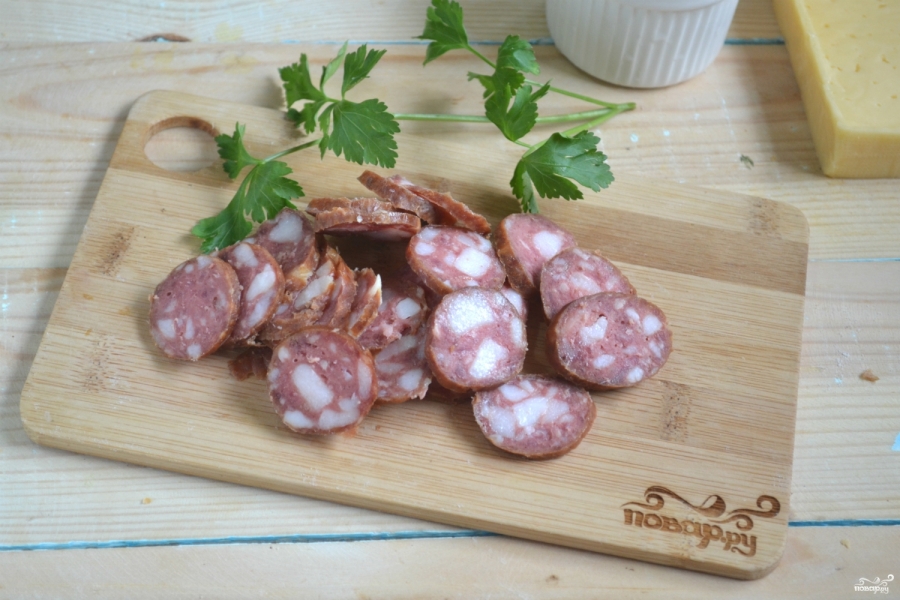 Sausage cut arbitrarily. Personally, I like the large pieces in the pizza.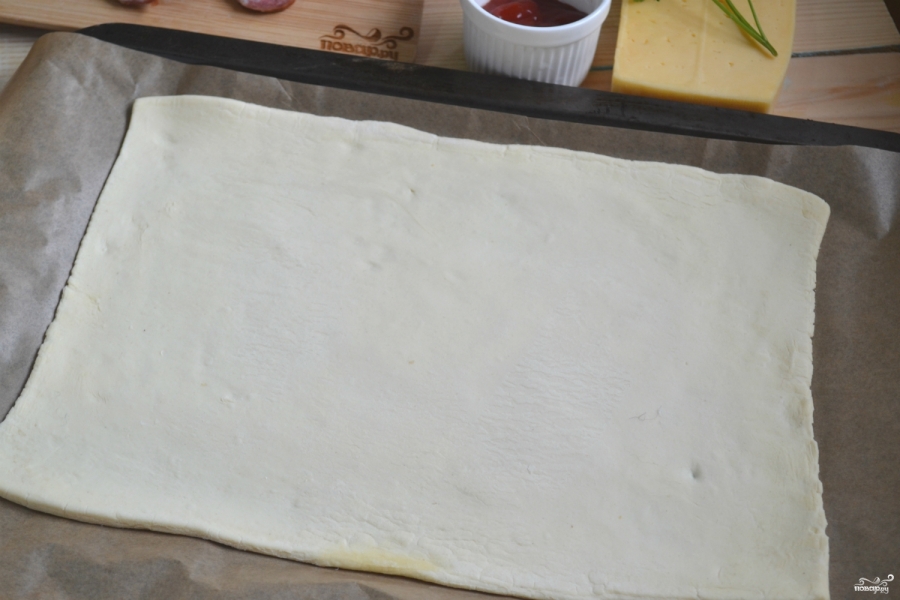 Defrost the dough thoroughly and roll out as thin as possible. Put on a baking tray lined with parchment.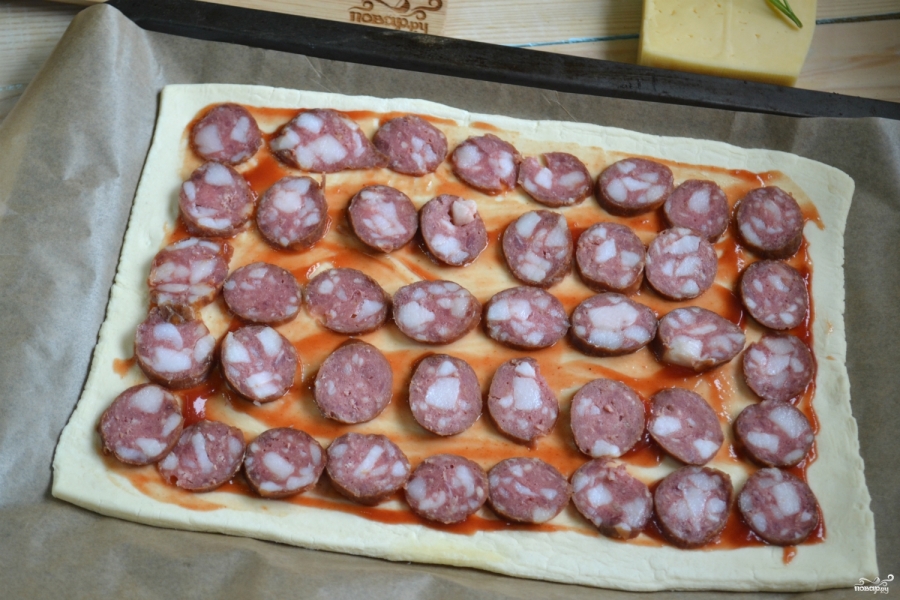 The dough is spread with ketchup, put in it the sausage evenly. Please note: with each edge crash and a width of about 1 cm.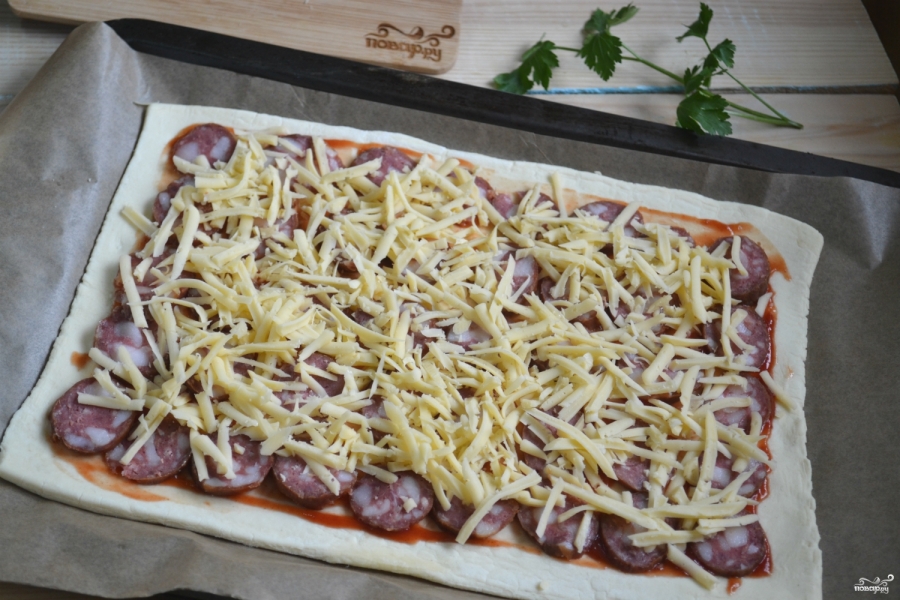 Top liberally sprinkle with grated cheese.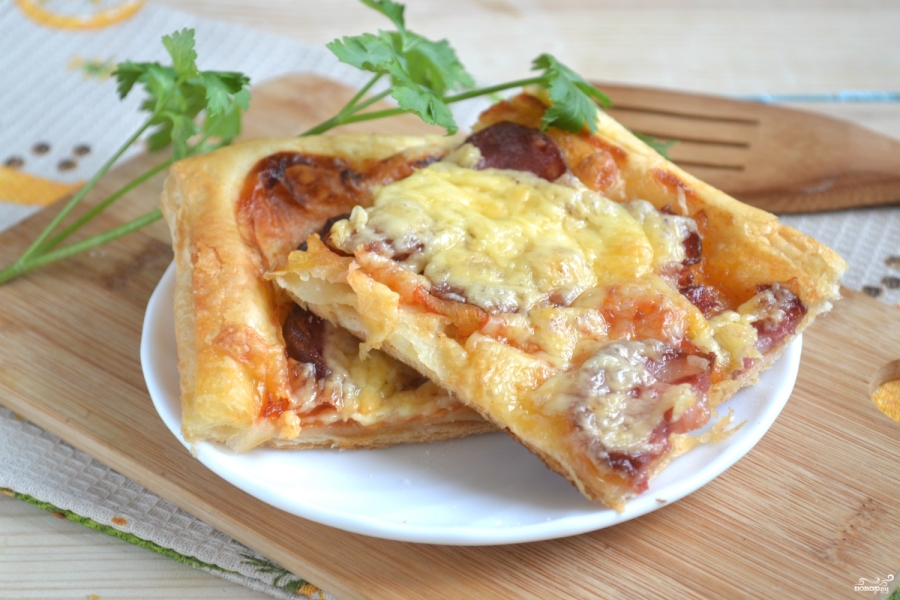 Bake pizza in a preheated 180 degree oven for 15-20 minutes. Bon appetit!