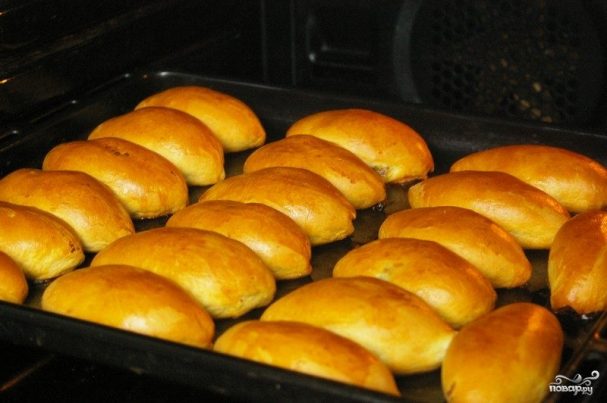 Pies in the oven – a traditional Russian dish, a true flagship of Russian cuisine. Soft, tender and delicious pies in the oven can be cooked with any stuffing that you like.
Description of preparation:
Tells how to prepare the pies in the oven – such as when our ancestors baked in Russian furnace. My grandmother, God bless her good health, still in the village are regularly bakes pies. Well, I, for lack of a Russian stove, cost of ordinary electric oven – it turns out is also very personal. Easy recipe pies in the oven, offered me universal on it without much effort you will bake the mince pies out of anything. Across the world, these cakes are considered a symbol of the Russian cuisine, so be able to bake delicious – a matter of honor of every Russian man 🙂 I Hope my recipe will help you to learn! Good luck in cooking. Cook with pleasure 😉
Ingredients:
Milk — 1 Liter
Flour — 2 Kilograms
Butter — 200 Grams
Yeast — 50 Grams
Eggs — 2 Pieces
Salt — 1.5 teaspoons
Sugar — 3 Tbsp. spoon
The filling – to taste
Servings: 10
How to make "Pies in the oven"

Mix the yeast, eggs, salt and sugar. In the meantime, in a saucepan heat the milk (but in any case not boil!), throw in the butter.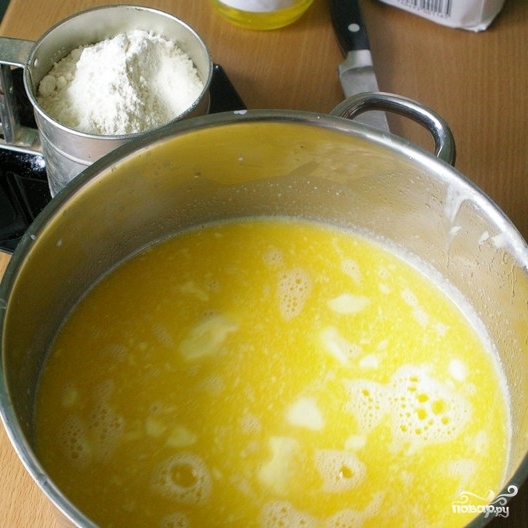 When the butter melted in the milk, remove the saucepan from the heat, add it to the egg-yeast mixture.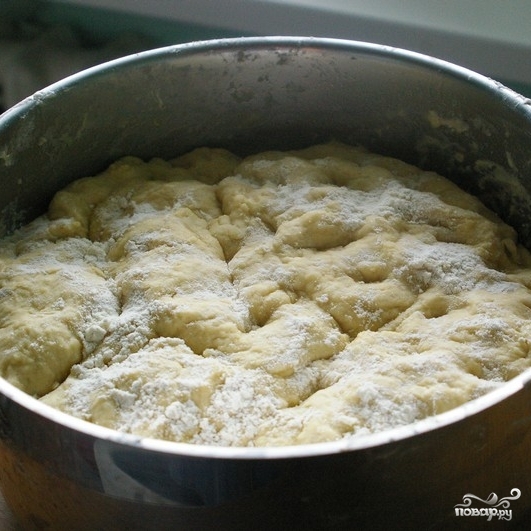 Add in a saucepan the flour and vegetable oil, knead the dough. First the dough should be stirred with a spatula, then doing it by hand. When the dough ceases to stick to hands should be covered with a towel and put 1 hour in a warm place.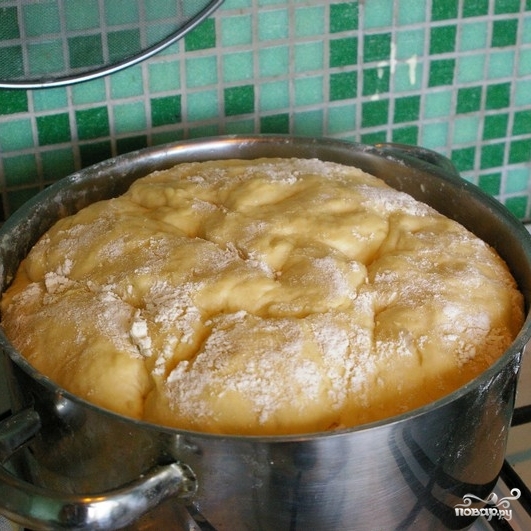 During this time the dough will increase in volume by about half.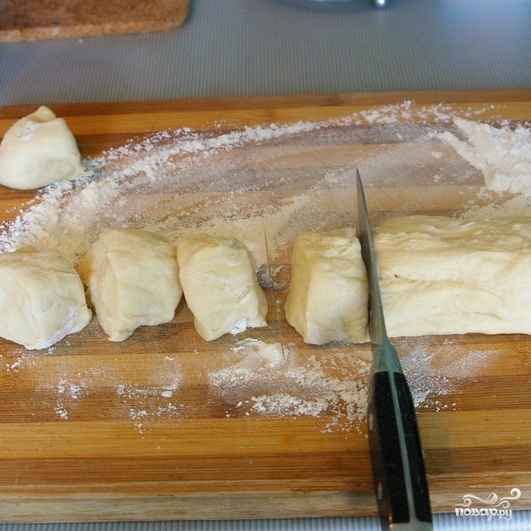 From the risen dough roll out the sausage, which is cut into pieces of a width of about 3 cm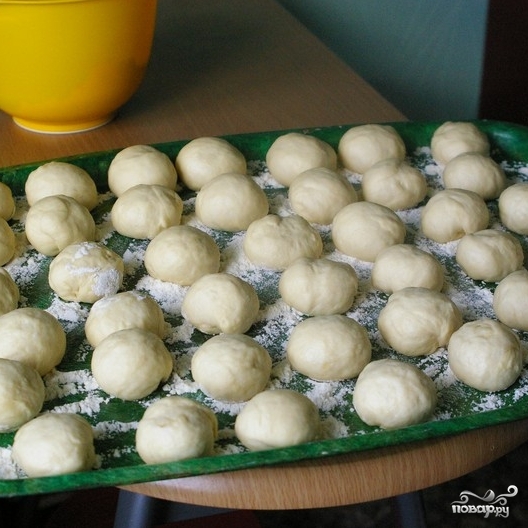 Formed from the resulting pieces of dough balls.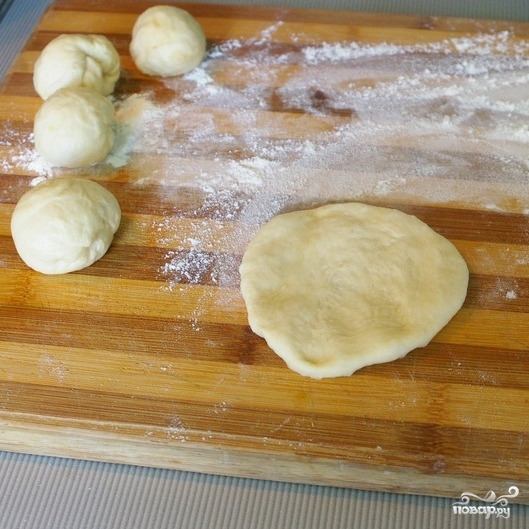 Each ball on floured work surface roll out into a pancake.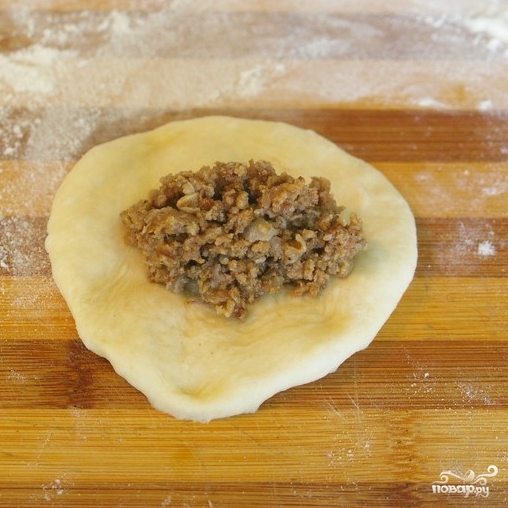 In the center of the tortilla put the desired toppings (I prefer meat).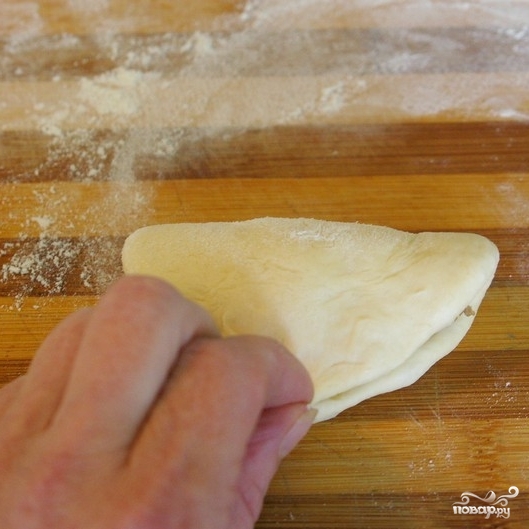 Turn in half.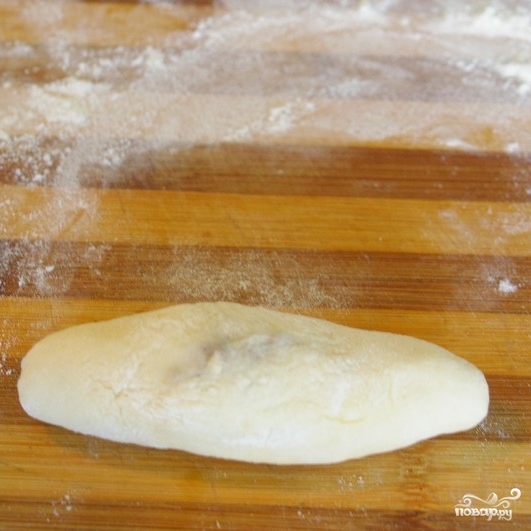 Turn the cake so that the seam was on the bottom.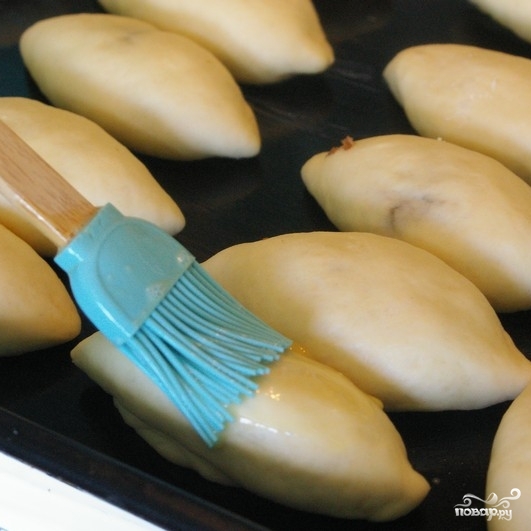 Put patties on oiled baking sheet. Top grease each pie with the beaten egg.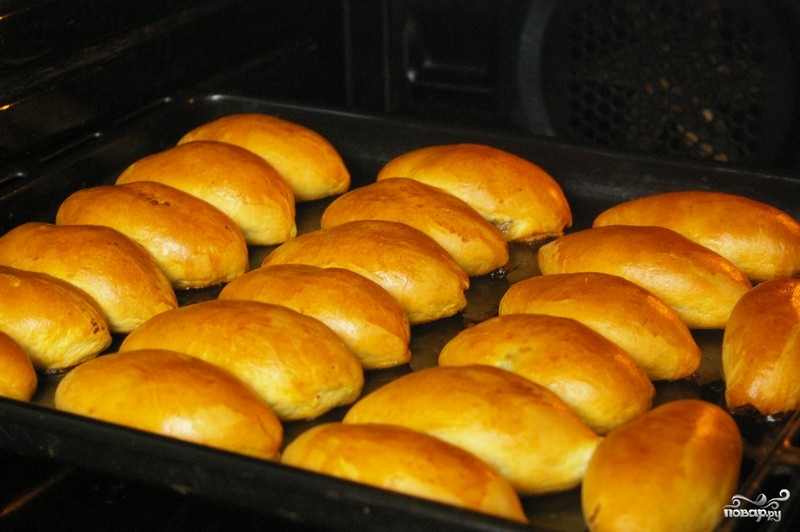 Bake the pies in the oven for 15-20 minutes at 180 degrees until Golden color patties. Careful not to burn. That's all the cakes in the oven ready! 😉