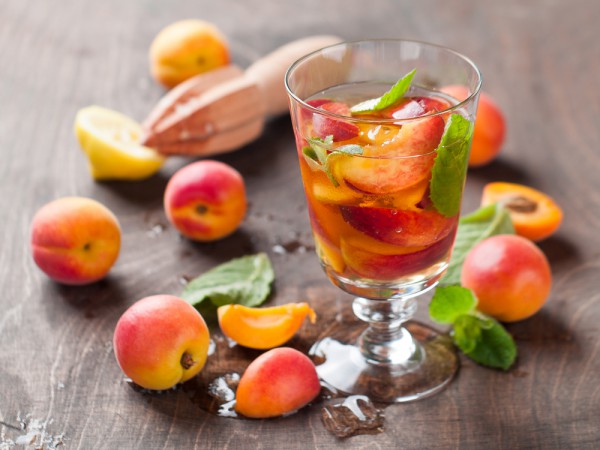 Recipe a refreshing summer lemonade with peach pulp. At will drink, you can add a little cinnamon or vanilla.
Ingredients
water: 4 cups
coarsely chopped peaches: 2 cups
sugar: 3/4 Cup
strained juice of 6 lemons:
ice:
peach, cut into 8 slices:
Cooking time: more than 180 min | servings: 8 servings
1. Mix first 3 ingredients in a saucepan over medium heat. Bring to a boil, reduce the heat and cook for 3 minutes.
2. Place peach mixture in a blender; let stand for 20 minutes. Whisk until smooth and pour into a large bowl. Put in refrigerator for 3 hours.
3. Wipe the peach mixture through a sieve over a bowl, leaving the liquid; discard the cake.
4. Add the lemon juice.
5. Pour the ice in each of 8 glasses, filling them on 1/3. Pour about 2/3 Cup lemonade into each glass; garnish with peach slices.