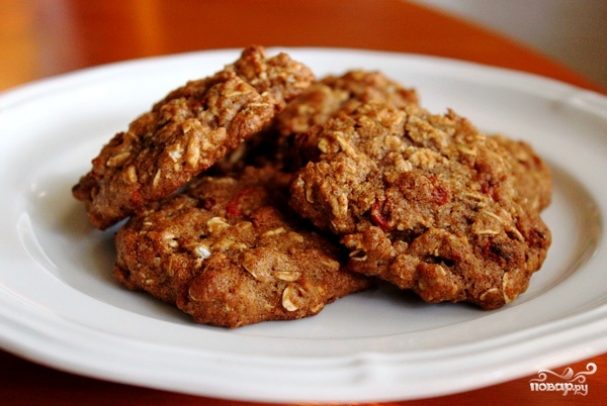 Oatmeal cookies you probably buy, at least occasionally, in the shop. But if you prepare cookies for this recipe, I promise you that in the store to buy it you will not.
Description of preparation:
Prepare this wonderful cookie. First separte oatmeal in a mixture of water and oil, then add the dried fruit, pear and repaid soda. Knead the dough, place it on a baking tray and bake pieces for 15 minutes in an oven heated to 200 degrees. Cool completely and serve. Enjoy your tea!
Ingredients:
Hot boiled water — 100 Milliliters
Vegetable oil — 100 Ml
Oat flakes "Hercules" — 25 CT. spoons
Pear — 1 Piece
Dried Fruits — 1 Cup
Soda — 0,5 tsp
Vinegar — 0,5 teaspoon
Number of servings: 12-14
How to make "Oatmeal cookies without flour"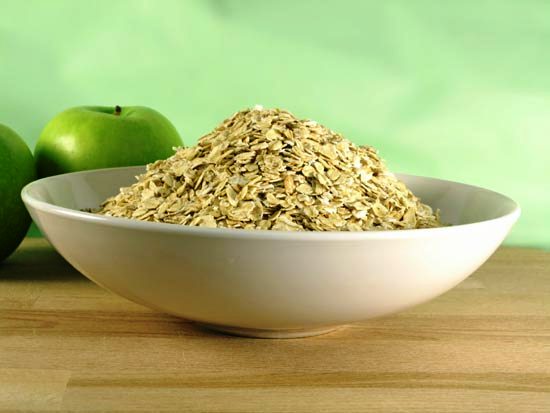 Separte oatmeal in a mixture of hot water and oil. Cover and leave it for a while, that they swell.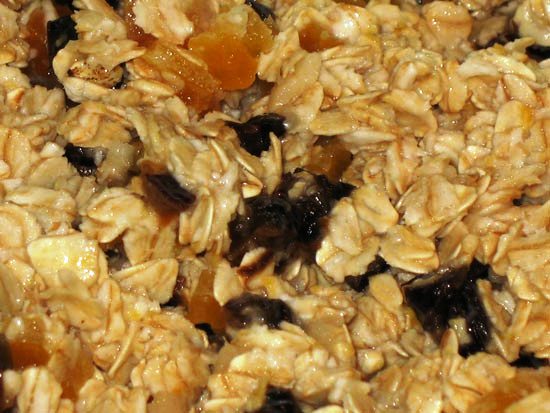 Finely chop the dried fruit and mix with the rescue of oatmeal, sliced pear and soda extinguished by vinegar.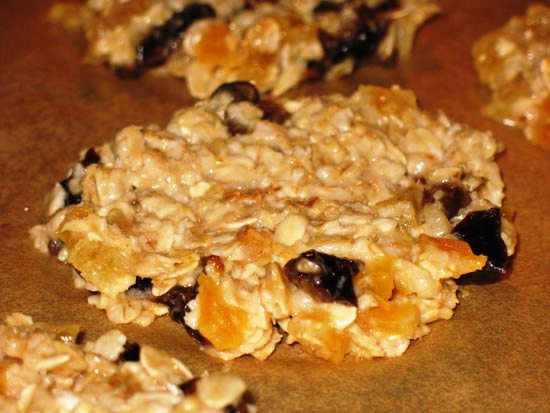 The resulting mass thoroughly and place on a baking tray lined with parchment using a spoon. Form individual cookies.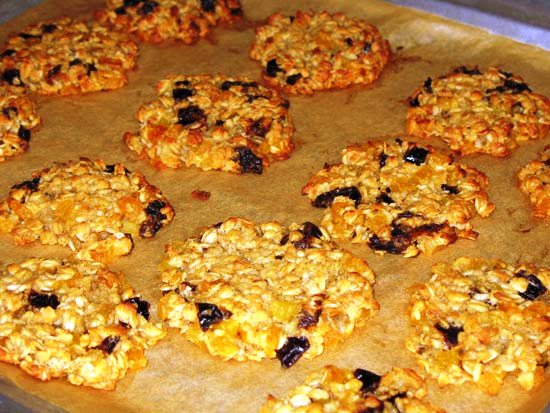 And bake for 15 minutes in an oven heated to 200 degrees. Then cool completely and only then remove from the pan. If you want the recipe you can use other dried fruits, and nuts.