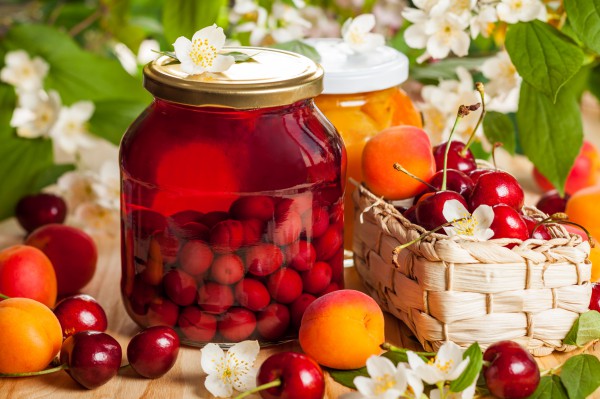 Cherry – sweet summer berries, from which it turns out delicious compote. Drink quenches thirst, it is natural, and therefore can be safely given to children.
Ingredients
Cherries: 1 kg
Sugar: 300 g
60 min.
Cherry compote no worse than any widely publicized sweet fizzy drink. Winter harvested cherry compote is sure to remind you of summer. For compote of cherries need berries dark red or yellow.
Cooking
Wash, sort, clean from the stalks of the berries.
Give the cherries to dry.
Sleep in a jar, scalded with boiling water.
Heat on medium heat water, add sugar.
Bring to a boil, remove from heat.
Slowly pour the syrup in a jar with berries.
Cover with a lid to sterilize for 20-30 minutes.
Clogging metal lid.