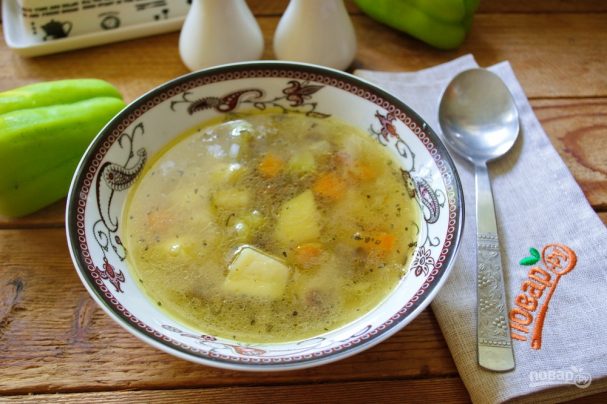 Mushroom soup I love, but most often cook them in cream cheese. This recipe won me over with its simplicity and tenderness. The soup turned out delicious, flavorful and so tender.
Description of preparation:
Now you know how to cook mushroom soup with chanterelles. It is so tender that it can be eaten even without bread. For fans of crunches can offer to submit this soup with toasted croutons. Brown the cubes of white bread in the oven at 200 degrees for about 5 minutes. Rosy crackers serve separately with the soup.
Ingredients:
Potatoes — 4 Pieces
Carrots — 1 Piece
Bulgarian pepper — 1 Piece
Chanterelle mushrooms — 100 Grams (If you take canned chanterelles, then pan into 2 liter will be enough 3-4 tbsp.)
Onion — 2 Pieces
Vegetable oil — to taste
Salt, spices — to taste
Number of servings: 3-5
Order in the Platypus, beginners profitable!
How to cook "Mushroom soup with chanterelles"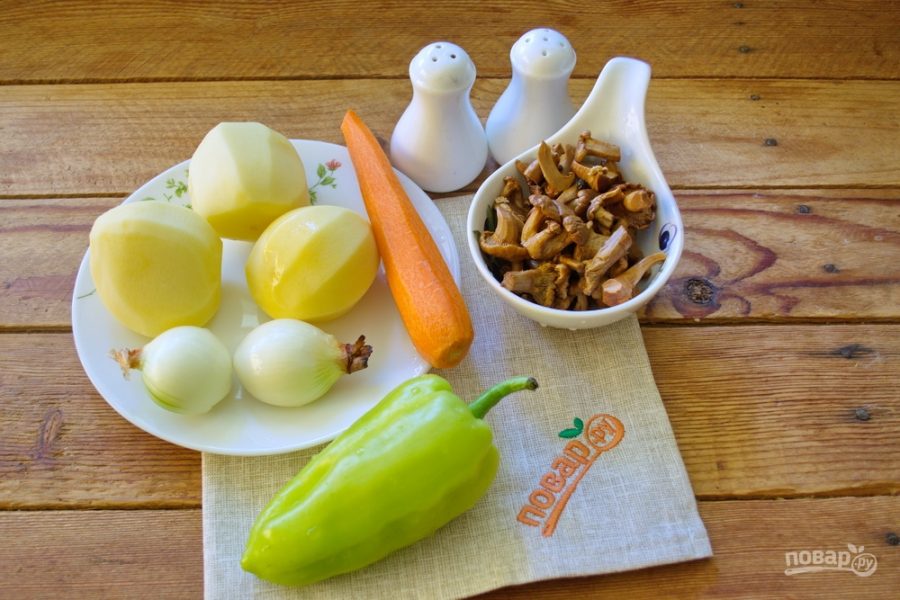 To prepare the soup, we need to take potatoes, onions, carrots, bell pepper, chanterelle mushrooms, salt, pepper, spices to mushroom dishes.

In a skillet in vegetable oil fry the chopped onions. Add the chopped carrots.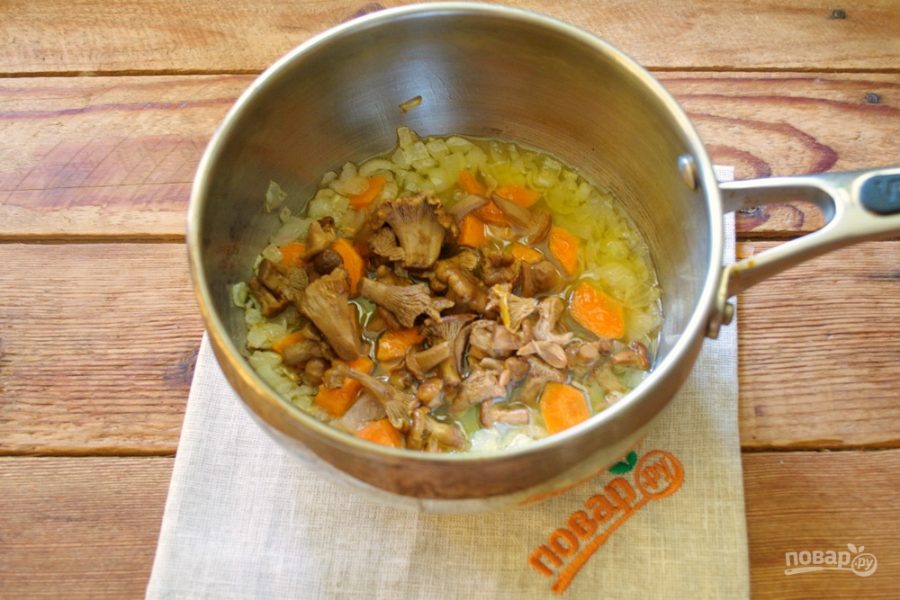 Rinse well with chanterelles. The soup can be cooked from fresh or canned chanterelles. The mushroom itself is very gentle, very quickly prepared. Add chanterelles to the skillet and sauté with the vegetables for 3-5 minutes.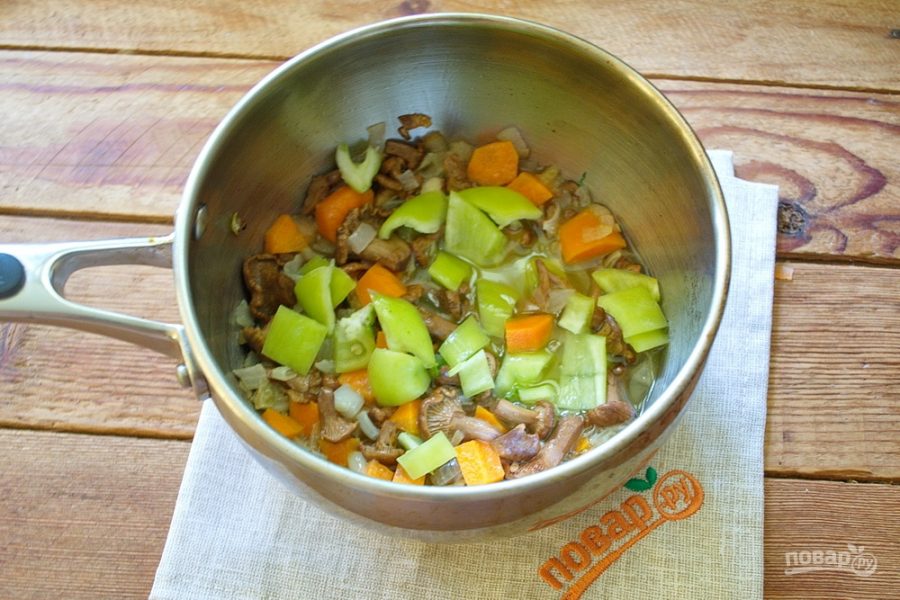 Now add the chopped pepper. Stir and simmer for 2-3 minutes.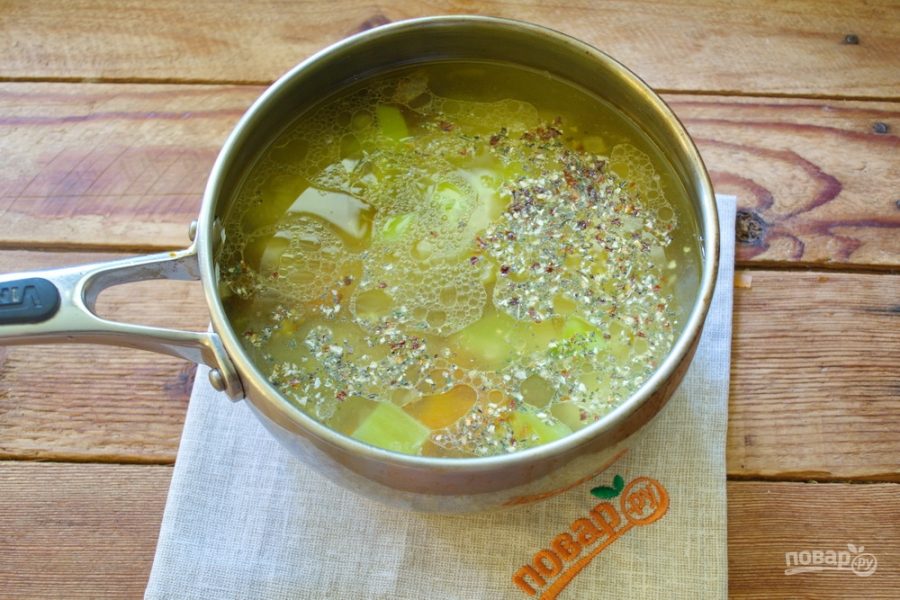 Potato peel, cut into dice and add to the skillet. Pour all the water. Bring it to boil. When the soup boils, add the salt, spices. In addition to the black pepper I had a mixture of spices for mushroom dishes. Added a little of this mixture. In the mix are dried mushrooms. Them there is very little, but the overall flavor of the dish they made.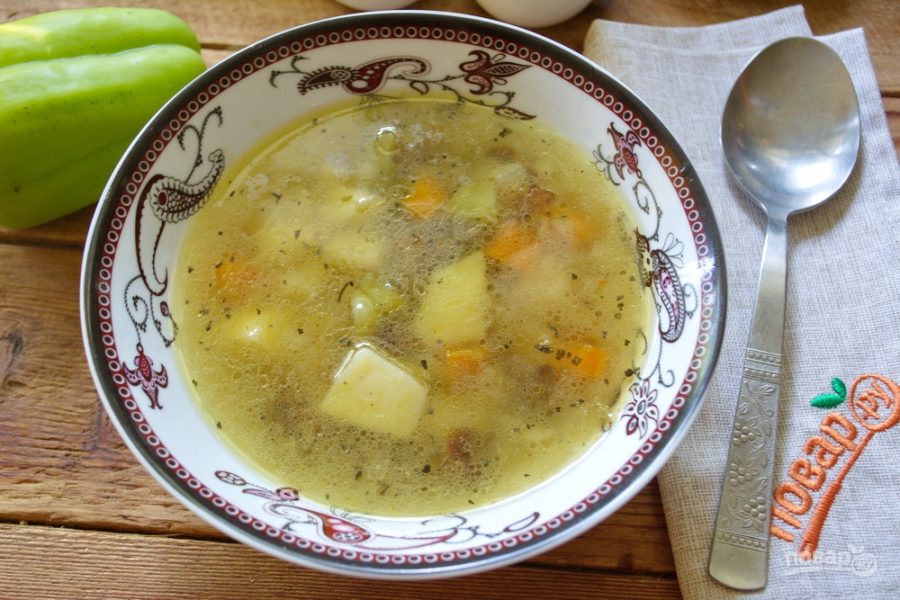 Simmer the soup for about 15-20 minutes until the vegetables are tender. Ladle the soup in bowls and serve hot.