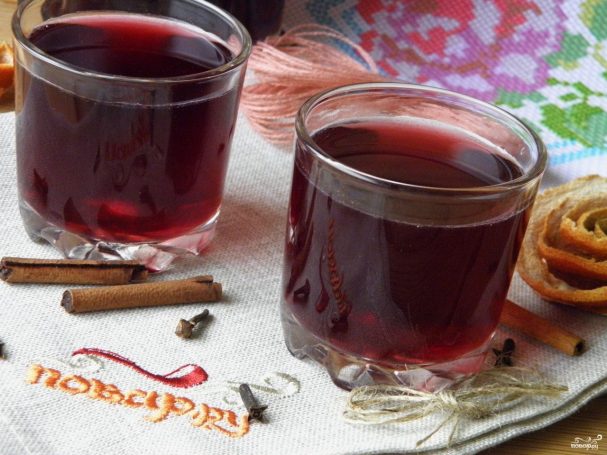 Delicious warming drink is a perfect complement for cold autumn or winter evening. The set of spices I used a classic, but it can vary, be creative!
Description of preparation:
To cook a delicious mulled wine, you must first select a wine. Usually use semi-sweet or semi-dry wines such as: Merlot, Cabernet. set of spices can vary depending on personal preference. I used a classic composition, only added a pinch of mint and Melissa. For my taste it turned out very nice and tender, try it!
Ingredients:
Wine red — 700 Ml
Water — 100 Milliliters
Sugar — 2-3 Tbsp. spoons
Nutmeg — 1-2 Pinches
Ginger powder — 1-2 Pinches
Cloves — 5-6 Pieces (buds)
Cinnamon — 1-2 Pieces (sticks)
Mint, Melissa — 0,5 teaspoons
Number of servings: 5-6
How to make "Mulled wine at home"

Prepare the wine and spices, water. The amount of spices adjust to taste, and sugar. If you like savory drinks, put only 1 tablespoon.

In a saucepan pour 100 ml of water. Add the sugar and spices. Bring to a boil, let steep for 10 minutes.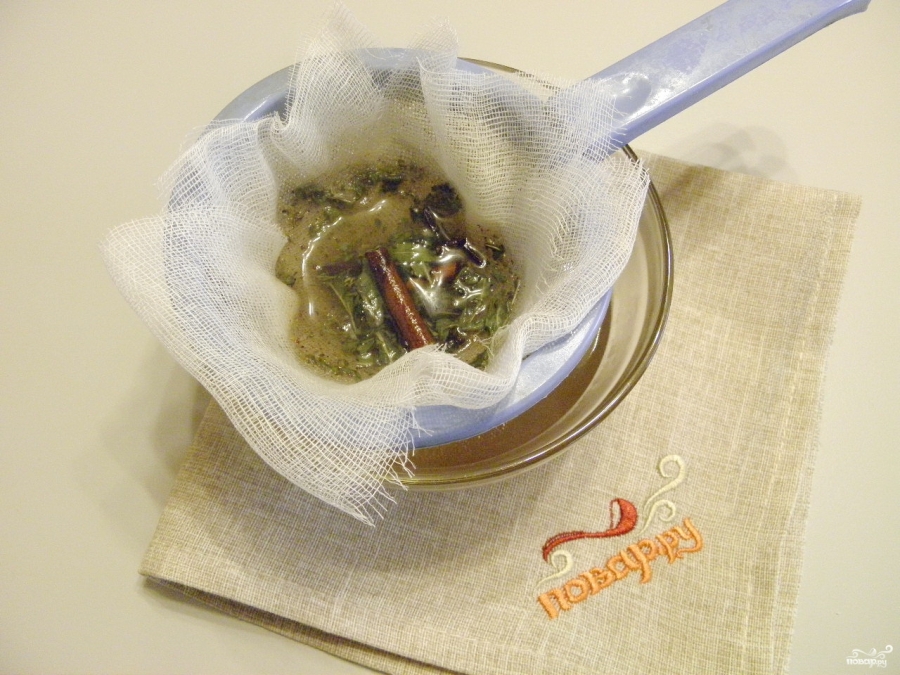 After 10 minutes, filter the infusion. You can use a bandage or gauze, folded in several layers.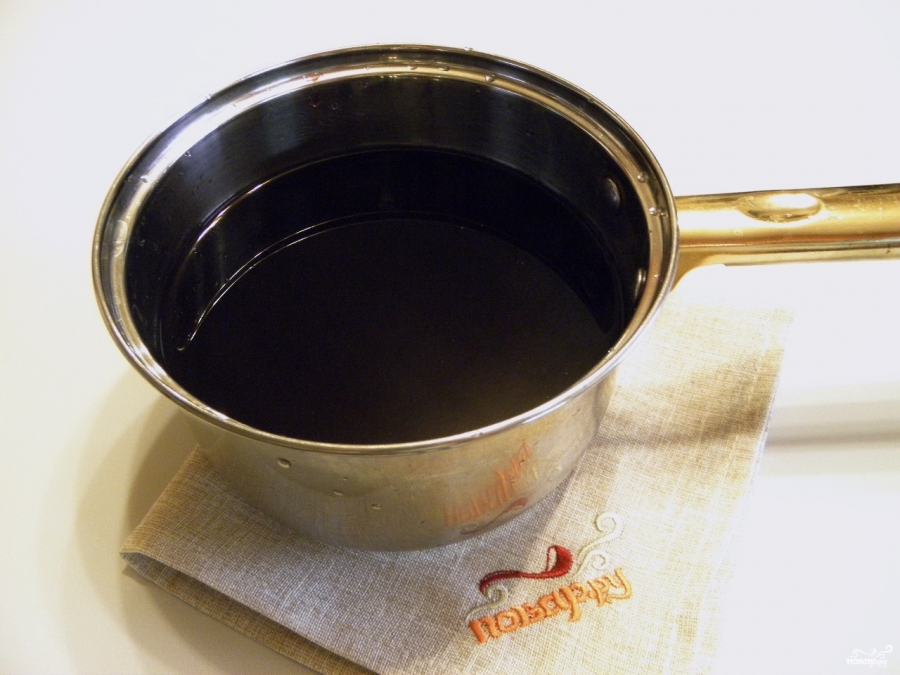 The broth pour in the wine, stir and bring the wine to 70 degrees. Can not be boiled! Hot mulled wine poured into glasses or mugs and serve. Bon appetit!