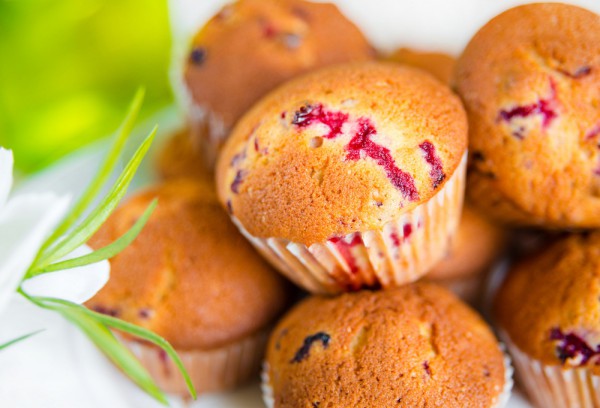 Cranberries are a storehouse of vitamins, add them to sweet muffins for morning tea.
Ingredients
flour: 250 g
egg: 1 piece
sugar: 150 g
milk: 250 ml
baking powder: 1 tsp
vanilla extract: 1 tsp
butter: 50 g
cranberries: a handful
salt: 0.5 tsp.
Cooking time: 35 min | servings: 6 servings
Muffins with cranberries
depositphotos.com
1. Sift the flour, mix with baking powder and salt.
2. The egg with sugar vzbit in a lush light weight.
3. To the flour with the baking powder add the egg-sugar mixture, milk, vanilla extract and mix well.
4. Add to the dough melted butter and cranberries, stir again.
5. The form for cupcakes to make with paper liners, spoon batter with berries.
6. Bake in preheated oven at 190 C for about 20 minutes. To check the readiness with a toothpick.