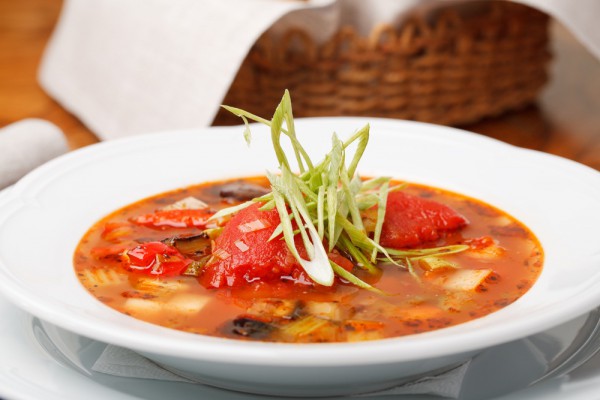 Prepare a thick Italian soup made from autumn vegetables today – with beans.
Ingredients
onion: 2 pieces
carrots: 2 EA.
celery: 50 g
parsley root: 50 g
potatoes: 2 PCs
tomatoes: 4 PCs.
canned beans: 1 can
tomato juice: 1.5 l
olive oil:
salt and pepper:
Cooking time: 60 min | servings: 5 servings
1. Peel the onion, carrot and roots, cut all the same cubes.
2. Pour into pan olive oil and fry vegetable mixture until soft.
3. Potatoes peel and cut into cubes.
4. Pour vegetable mixture with tomato juice and add the potatoes. Cook for 15 minutes.
5. Add chopped and peeled from the skin tomatoes, season with salt and pepper.
6. Pour the canned beans, cook another 15 minutes.