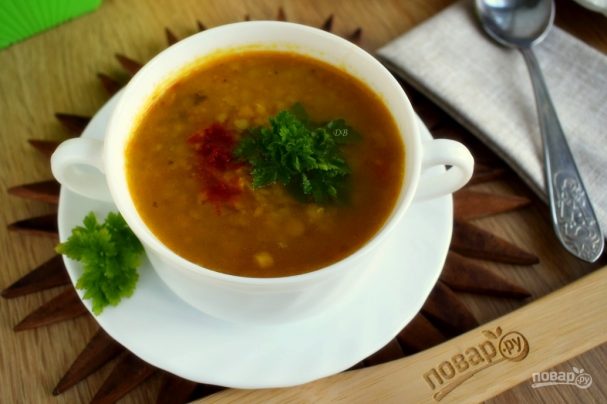 What you need in the cold season, and even in the post? "Masur-gave" — thick, hearty, spicy soup of red lentils with a stunning bouquet of Oriental spices. This is one of the most popular Indian dishes.
Description of preparation:
Indian cuisine is rich in simple but stunningly delicious. Their secret is adding the right combination of spices. But if some spice is not to your liking, just do not add it. In this recipe, how to cook "Masur-Dala", a lot of hot spices. They are used in India as natural preservatives and antioxidants, because it is very hot, all the products are perishable. So you can add chilli only according to your taste or not add at all. Cook with pleasure!
Ingredients:
Lentils — 2 Cups
Water — 4 Cups (or broth)
Onion — 1 Piece
Chili pepper ground — to taste (or fresh without seeds)
Vegetable oil — 2 tbsp. spoon
Garlic — 2 Cloves
Tomato — 2 Pieces
Ginger powder — 1/2 tsp (or fresh – 10g )
Turmeric — 1 teaspoon
Garam masala — 1 teaspoon
Salt — to taste
Cilantro — 1 Bunch (for filing)
Servings: 4
How to cook "Masur-Dala"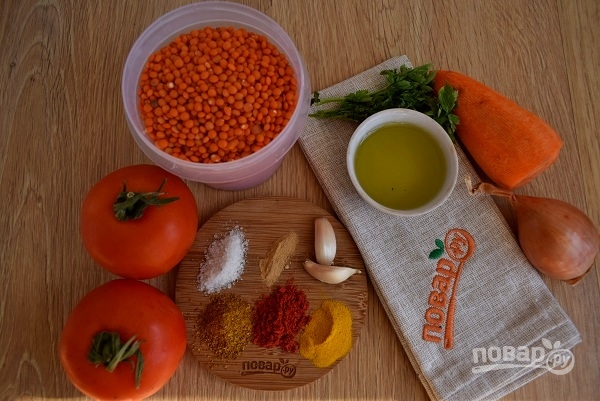 Prepare the necessary products.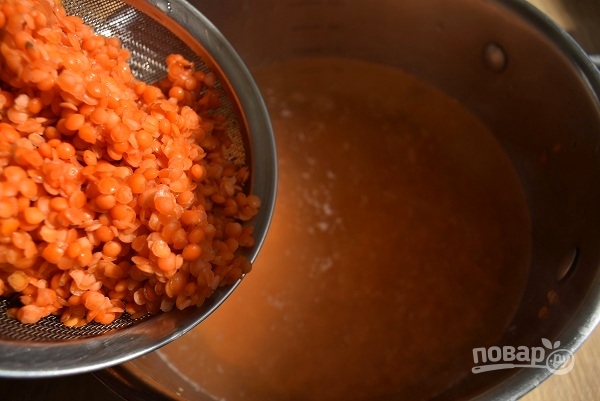 Rinse lentils and cook in boiling water for 10 minutes.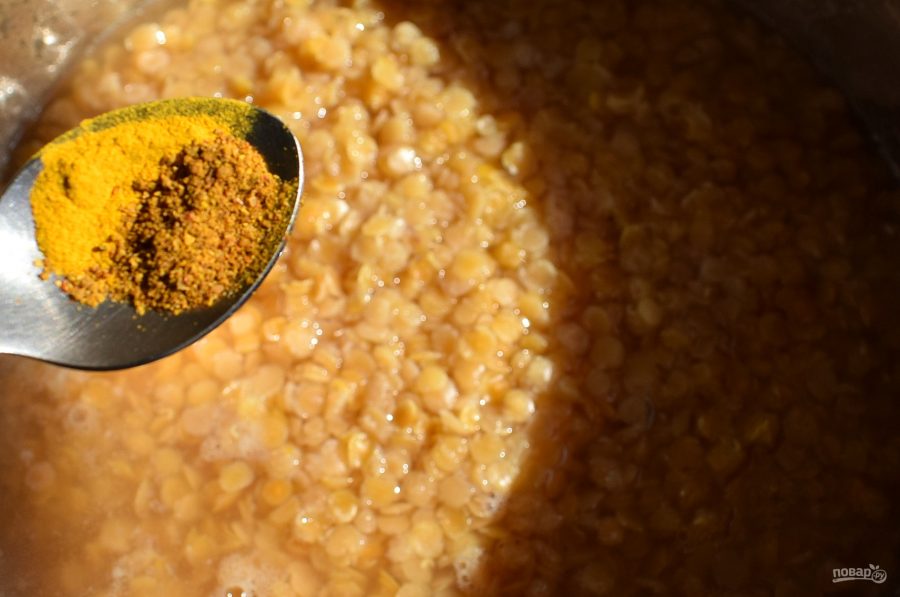 Add 1/2 tsp of turmeric and spices "garam masala", cook for another 5 minutes and add salt.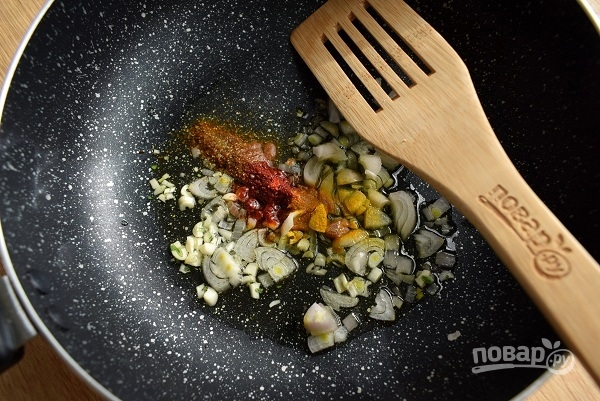 At this time, in hot oil saute the peeled and chopped onion and garlic until soft. If using fresh ginger and hot pepper, add it at this stage in the pan, fry for 2 minutes. Then add the remaining spices, stir.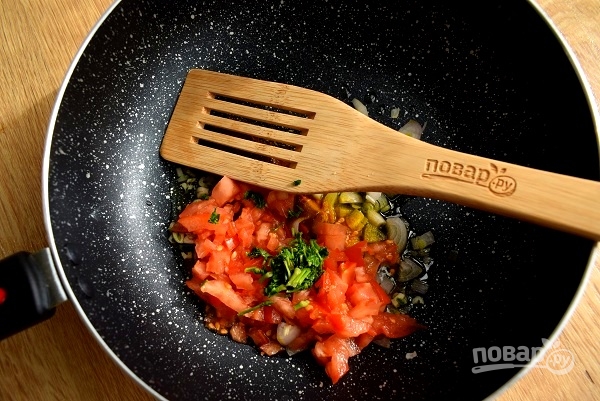 Add the chopped tomatoes, cilantro and simmer for 5 minutes.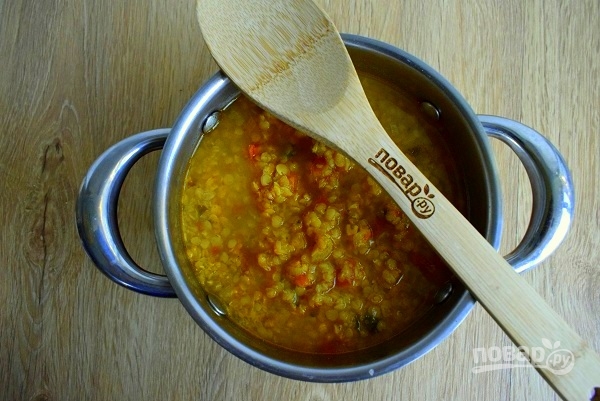 Add the roast to the lentils, simmer under a lid for 3-4 minutes.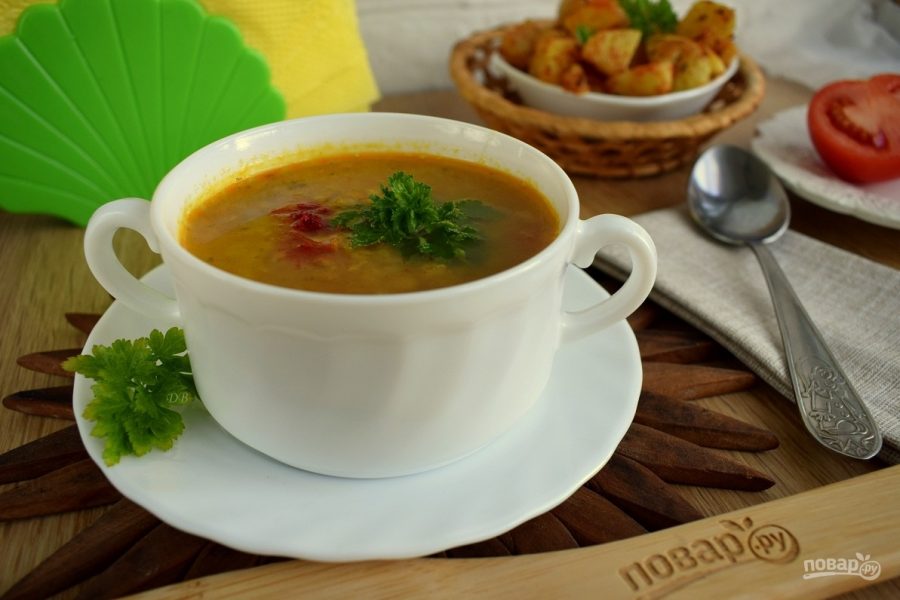 Serve hot. Bon appetit!