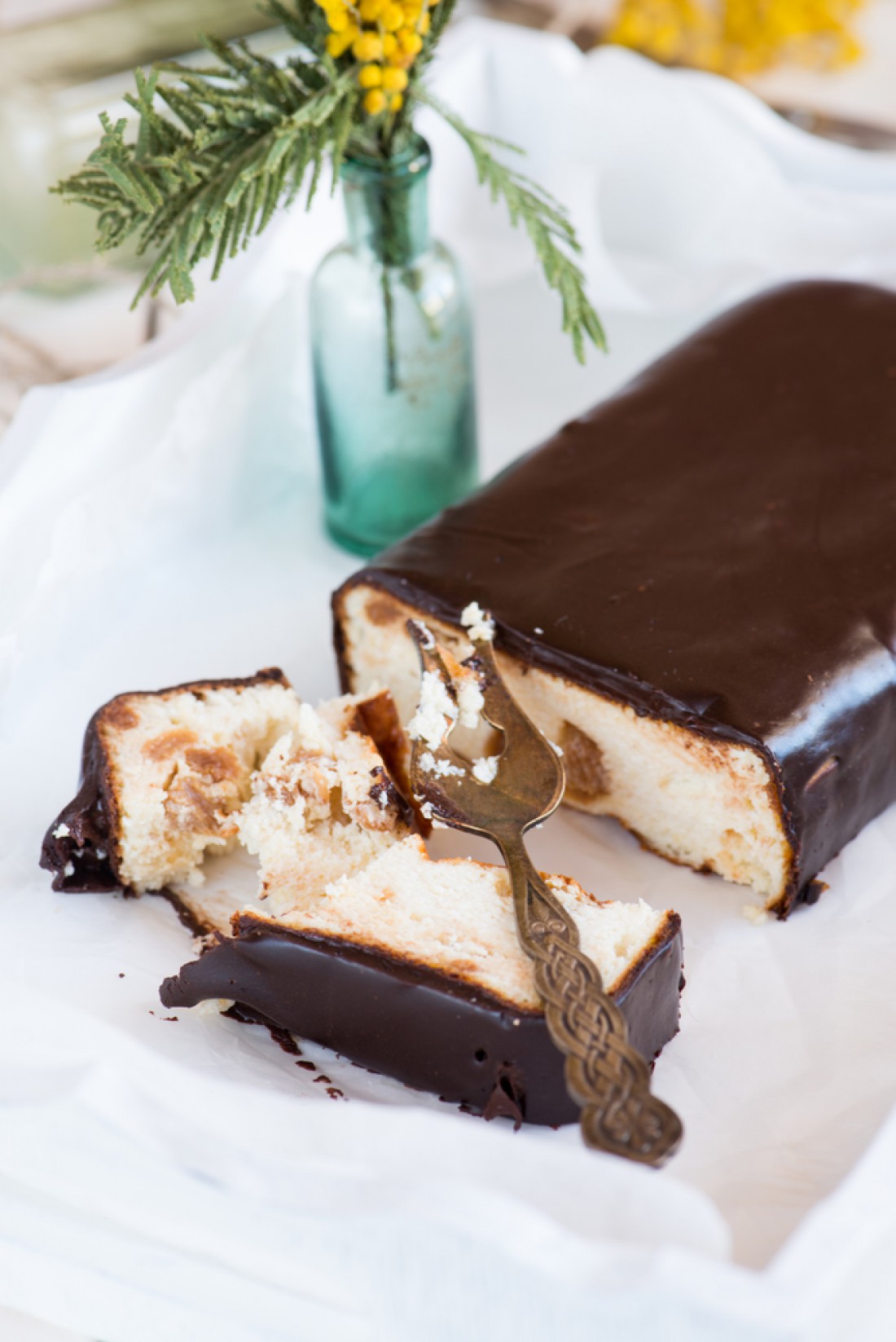 TV presenter Alla Kovalchuk is preparing Lviv cheese cake with cherries, dried apricots and lemon zest.
Ingredients
For the dough::
fat cottage cheese: 500 g
butter: 100 g
eggs: 4 PCs.
powdered sugar: 200 g
zest of one lemon:
semolina: 1 tbsp
cherry: 4 tbsp
dried apricots (chopped): 4 tbsp
For the glaze::
butter: 1 tbsp
sugar: 1 tbsp
chocolate chopped: 50 g
milk: 2 tbsp
Cooking time: 90 min | servings: 6 servings
Recipe Lviv cheesecakes from Alla Koval'chuk
depositphotos.com
1. Melt the butter in the oven. Wipe through a sieve cheese, add the yolks and steamed semolina.
2. Then pour the melted butter and add the lemon zest. Mix thoroughly. Add dried apricots and cherries soaked in cognac and obalanya in semolina.
3. To combine the dough with the beaten in a cool foam proteins, mixed with powdered sugar.
4. Put the dough in greased with butter and sprinkled with breadcrumbs form. Bake cheesecake at 180°C for 35-40 minutes.
5. To prepare the chocolate glaze. Butter, sugar, chocolate and milk put in a saucepan and melt on low heat. Coat the cooled cheesecake frosting.
Tip: To decorate the cheesecake, you can make cherries flambe. To do this, melt in a pan the butter with the sugar, long extinguished. Then add soaked in cherry brandy and set on fire. When the fire goes out, you get a cherry flambe.