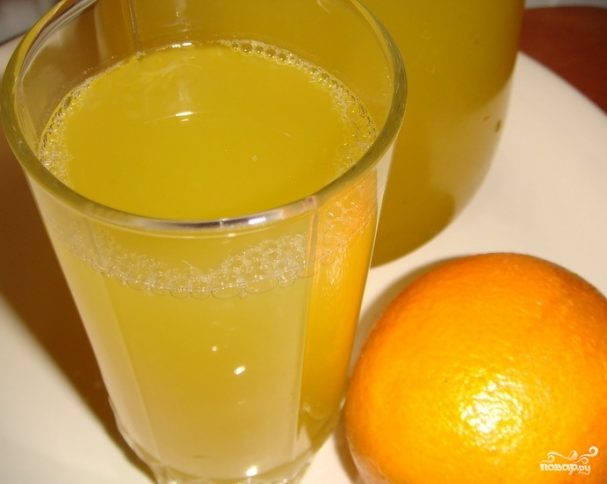 Soon the summer sun, heat and thirst. Offer to prepare at home delicious lemonade from oranges. Quenches your thirst and most importantly – no preservatives and dyes.
Description of preparation:
We are all in the hot summer time, suffer from thirst and buy a lot of drinks, and not very useful. Why not prepare yourself a delicious and aromatic drink that is useful and is quite cheap, and no chemicals in it is not observed. Offer you a recipe of lemonade from oranges. Using this recipe, you will get a lot of useful and tasty drink, and I'm sure will be cooking it very often.
Ingredients:
Oranges — 4-5 Pieces
Sugar — 500-700 Grams (to taste)
Water — 9-10 Liters
Lemon — 1 Piece
Servings: 10
Order in the Platypus, beginners profitable!
How to make "Lemonade from oranges"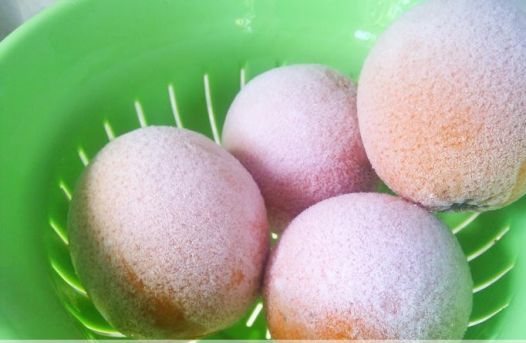 Take oranges, my good and poured boiling water. Then put the oranges overnight in the freezer. Freezing will remove all the bitterness from the fruit.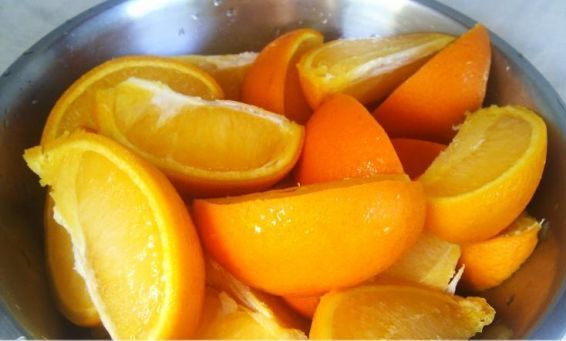 In the morning, get the oranges from the freezer and defrost. Loan cut into slices.

Them slices of oranges through a meat grinder together with peel. After freezing it is not bitter.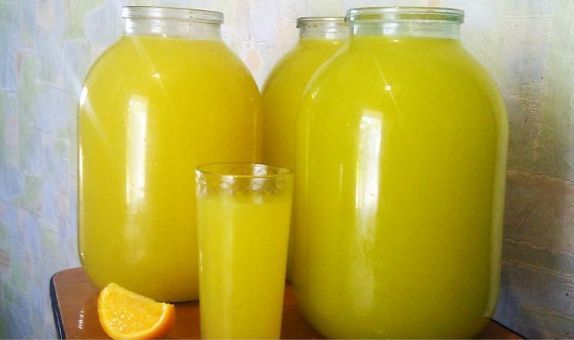 Now pour twisted oranges 3 liters of cold water and insist 15-20 minutes. Then filter and add the lemon juice and sugar. Thoroughly stir and dilute with water to desired taste. Water can be mineral, boiled and simply well – to your taste. Put the lemonade in the fridge for an hour to steep.