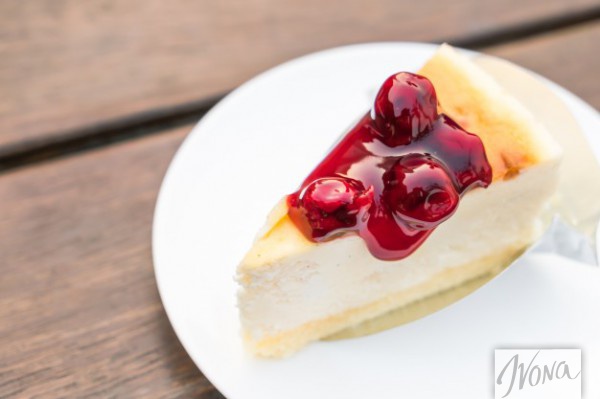 Easy cheesecake with cottage cheese can be served for Breakfast or for dessert together with a Cup of coffee.
Ingredients
For the base::
butter: 100 g
sugar cookies: 200 g
For the filling::
cottage cheese: 1 kg
eggs: 2-3 PCs
vanilla sugar: 10 g
flour: 100 g
sugar: 5 tbsp
heavy cream or sour cream: 250 ml
grated zest of one lemon:
Cooking time: 90 min | servings: 6-8 servings
1. Preheat the oven to 180 C. Detachable form for baking lay parchment paper.
2. Melt the butter, crumble cookies using blender or rolling pin. Mix biscuits and butter. Compacted in a baking dish, forming fingers on the bumpers. To put it in the oven while you prepare the stuffing.
3. Beat well with a blender all the ingredients for filling to obtain a homogeneous mass without lumps. Pour onto base and bake for 10 minutes.
4. Then reduce the temperature to 100 C and cook for hours. The finished cheesecake should slightly shaking a little in the center.
5. Cool pie to room temperature, then allow to cool completely in the refrigerator.
6. Serve cheesecake with your favorite jam, chocolate topping or caramel sauce.