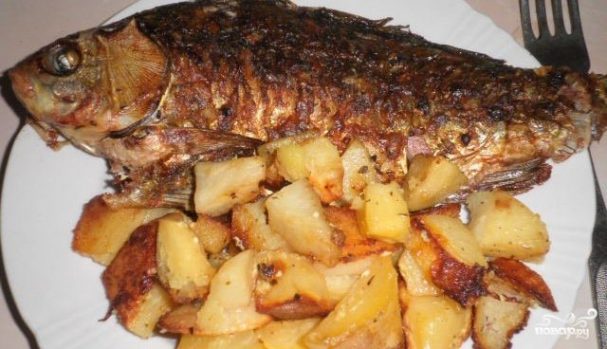 This wonderful recipe will tell you how to prepare a hearty and tasty dinner quickly without spending time for cooking a side dish. Delight your family incredibly delicious baked fish.
Description of preparation:
I love fish dishes, especially if they cook fresh fish and this simple recipe carp in the oven with the potatoes I use at every opportunity because I immediately with a side dish turns out very tasty, and the time it takes less than an hour. So, if you have fishermen, and they brought a noble catch, be sure to try this wonderful recipe for carp in the oven with potatoes that will surely be of your liking.
Ingredients:
Carp are fresh — 3 Pieces
Potatoes — 700-1000 Grams
Mayonnaise — 150-200 Grams
Garlic — 1-2 Cloves
Spices for fish — 1 tbsp. spoon
Salt — to taste
Ground black pepper — to taste
Number of servings: 2
Order in the Platypus, beginners profitable!
How to cook "Fish in the oven with potatoes"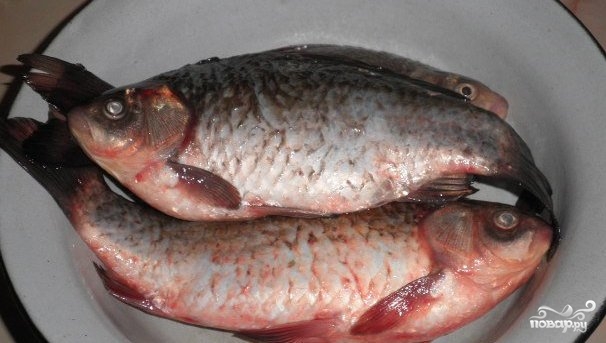 The first thing we need to clean the fish from scales, gut it and cut off the gills, as they give the bitterness. When the fish is cleaned, we thoroughly wash it under cold water.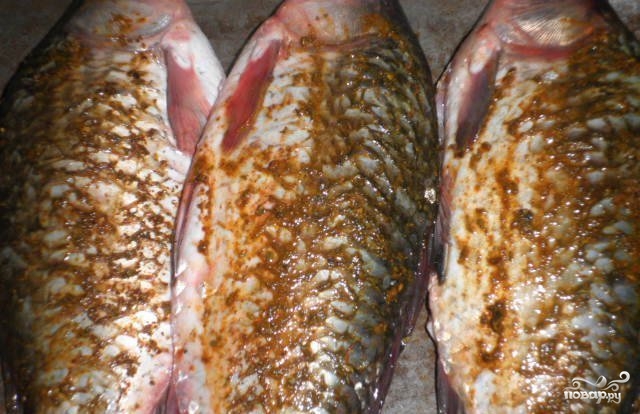 Now RUB the fish with spices and leave for a few minutes. You can also a little lemon juice.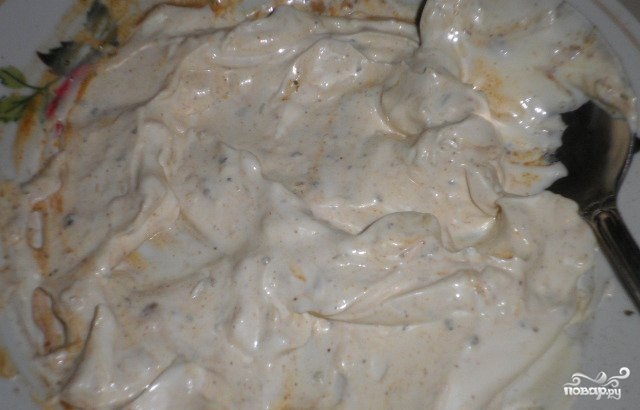 For the sauce we mix mayonnaise with grated on a fine grater garlic. Add spices for fish and black pepper, mix well.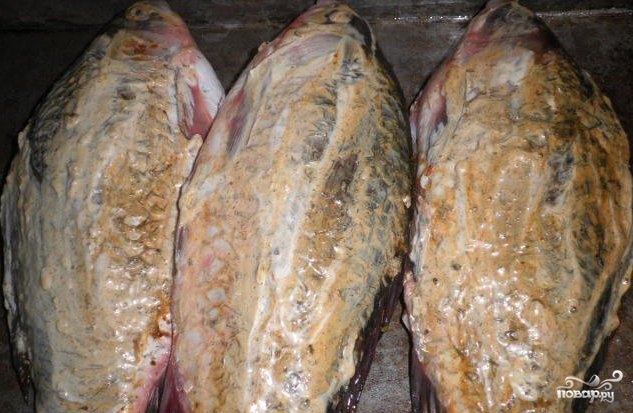 One half of the sauce we get a carp.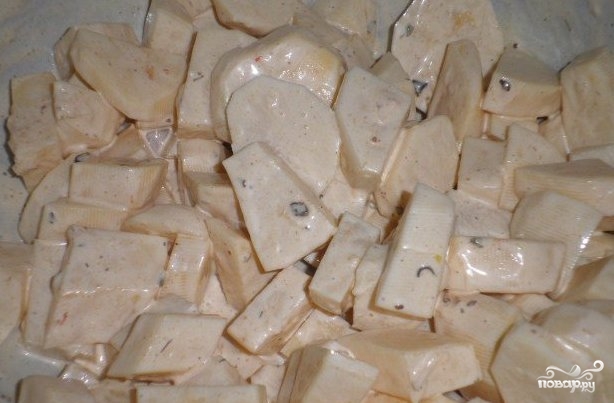 The second half add in the diced potatoes and mix well.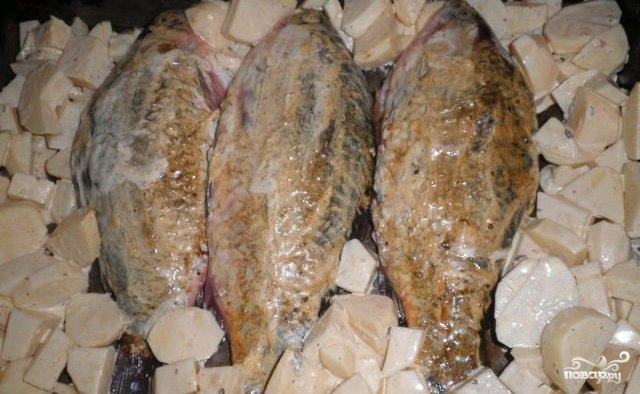 A baking sheet greased with sunflower oil and in the centre spread of the carp, potatoes spread on the sides. Put in a preheated 180 degree oven and bake until Golden brown. Usually it takes 30-40 minutes, but the fish and potatoes should definitely check on availability, pierced them with toothpicks. The finished dish spread on a plate and enjoy the wonderful taste.