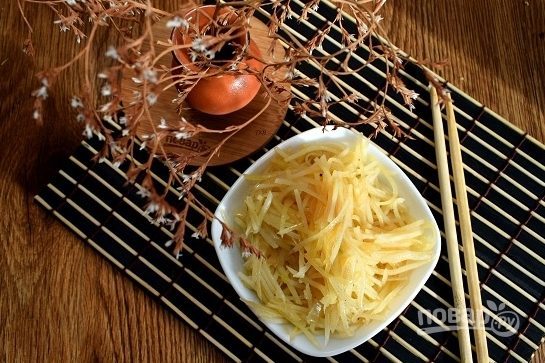 Here is one of variants how to cook "Kamdi-cha", is popular in Korea potato salad. This delicious and healthy salad can be served alone or as a side dish. Cooking?
Description of preparation:
"Kamdi-cha" in Korea is very popular, and everyone cooks according to your taste. This salad can be prepared very spicy with the addition of red hot pepper, you can add soy sauce or cook without it, you can heat the oil and fry sesame seeds on it, you can add roast pork. But the main feature remains a bit of it raw potato. With this method of cooking the potatoes retains all the nutrients and well digested.
Ingredients:
Potatoes — 500 Grams
Onion — 1 Piece
Garlic — 1-2 Cloves
Vegetable oil — 3 Tbsp. spoon
Vinegar — 2 Tbsp. spoon
Salt — 1 teaspoon
Ground black pepper — to taste
Water — 2 Liters (for cooking)
Servings: 4
How to cook "Kamdi-cha"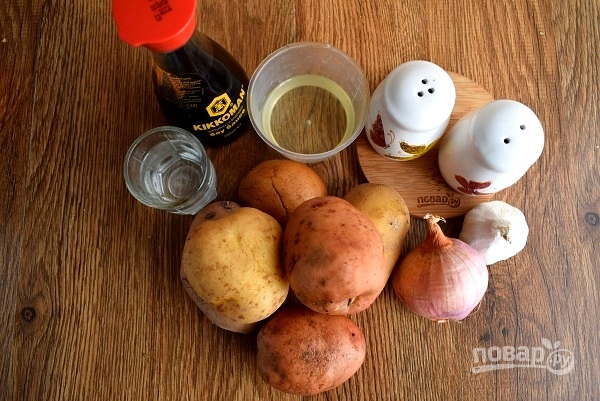 Prepare the necessary ingredients.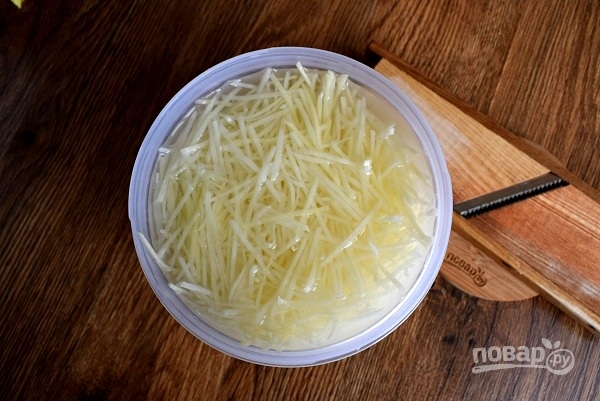 Peel potatoes, place in water. Slice on a grater for Korean carrot. RUB directly into the cold water with vinegar. Let stand for a while. In such water the potatoes will not darken, get rid of excess starch and then will not fall apart in boiling water. Meanwhile, put a pot of water on the stove and bring to a boil.

Put the potatoes in boiling water for 2-3 minutes, then drain in a sieve. Potatoes should not be soft after boiling and become soft. It will be a little crackled.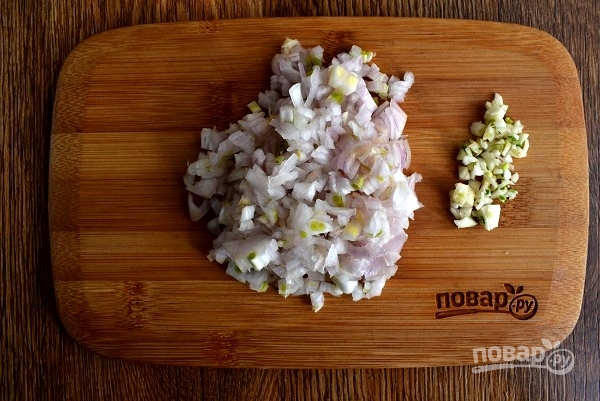 Onions, garlic peel and chop.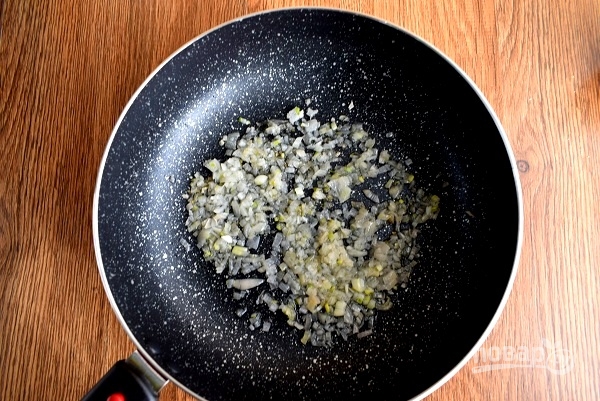 Pour the oil into a frying pan and fry a pan, add chopped onion, fry until it will turn brown.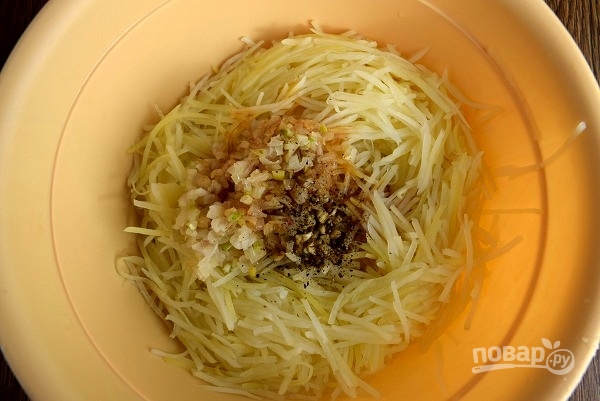 The potatoes place in a bowl. Add the garlic, pepper, hot oil with the onion, soy sauce and mix.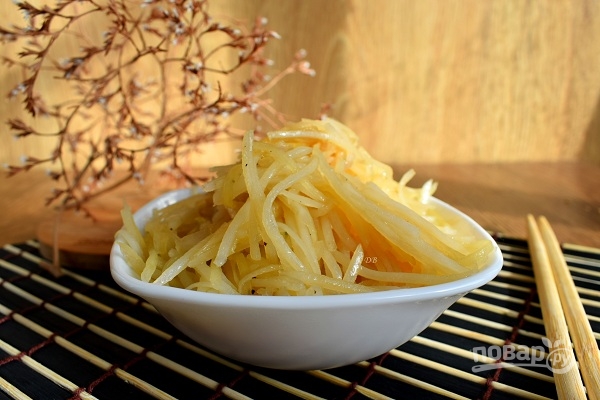 Give a little brew. Bon appetit!