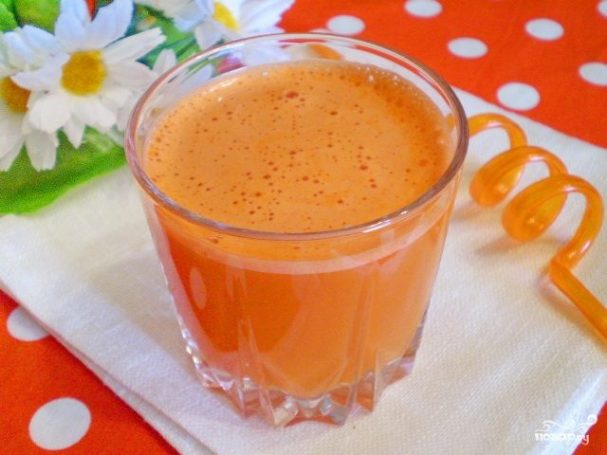 The juice of the carrot contains a lot of vitamins. But to use it not on an empty stomach better to drink a Cup of juice 30-40 minutes after eating.
Description of the preparation:
For making juice you will need a juicer and purified or mineral water.
Ingredients:
Carrot — 2 Pieces (large)
Water — 70-80 Ml
Number of servings: One
How to cook "the Juice of carrots"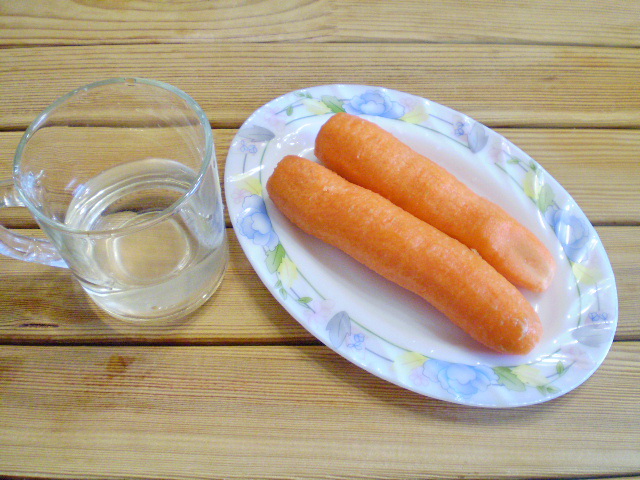 1. Prepare the water and carrots. Scrape the carrots and wash thoroughly.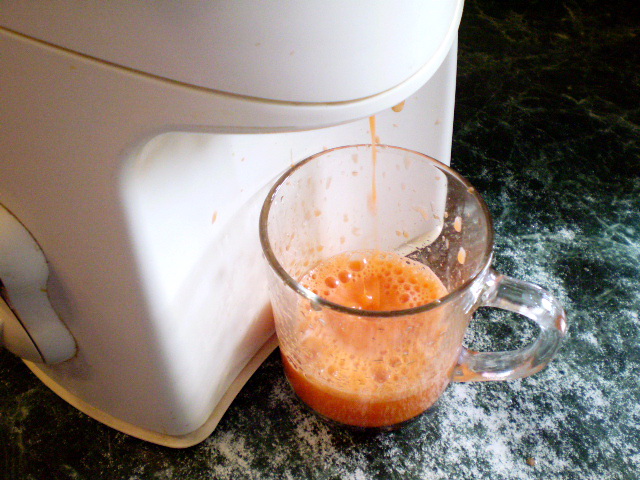 2. With the help of a juicer squeeze the juice from the carrots.

3. Add water to juice, stir.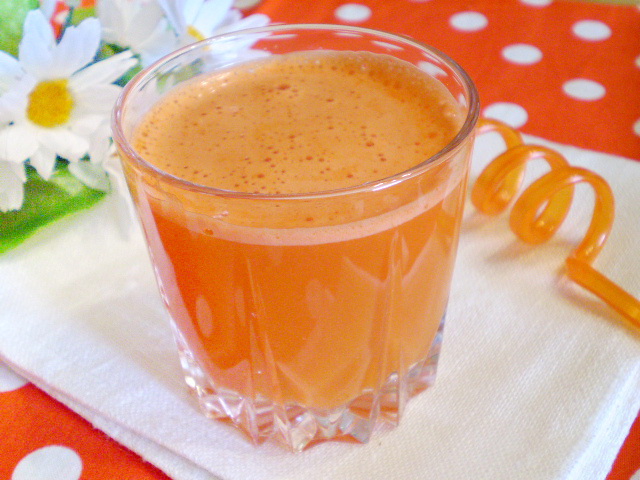 4. The juice of carrots is ready. To use freshly prepared within 15 minutes.