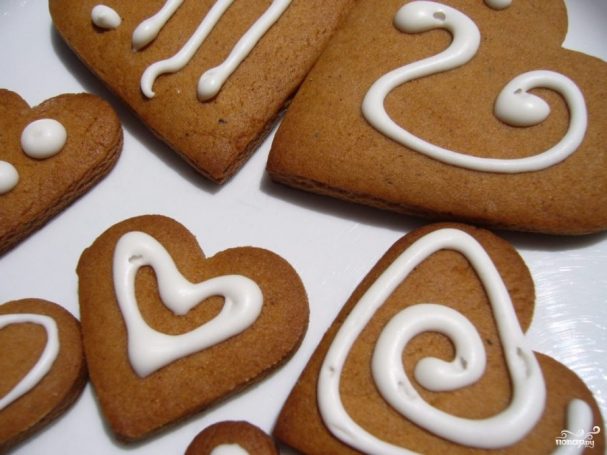 Honey cakes – flavorful and spicy cakes, which fits perfectly into the holiday menu. They can decorate the Christmas tree, give to friends, to nibble with tea and paint colored glaze.
Description of preparation:
For honey cakes, the dough is prepared in advance. It has to have a complete rest day. Good luck and Bon appetit!
Ingredients:
Flour — 4 1/4 Cups
Sugar — 1 Cup
Oil — 140 Grams
Honey — 3 1/2 C. spoon
Water — 1/2 Cup
Soda — 1 teaspoon
Baking powder — 1 teaspoon
Salt — 1 teaspoon
Cinnamon — 1 1/2 teaspoons
Ginger powder — 1/2 teaspoons
Cloves — 1/2 teaspoons
Egg white — 1 Piece
Powdered sugar — 1 1/2 Cup
Lemon juice — 1 tbsp. spoon
Servings: 10
How to cook "Honey cakes"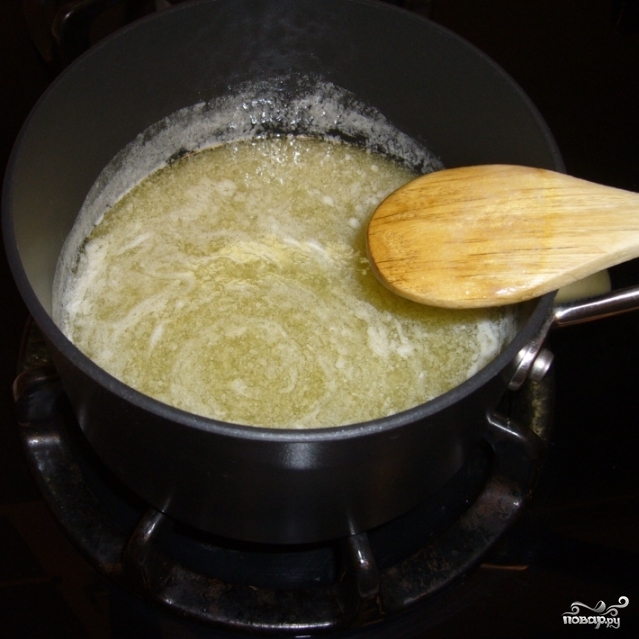 1. In a saucepan mix sugar, honey and water. Put a medium heat and, stirring occasionally, until the sugar has dissolved.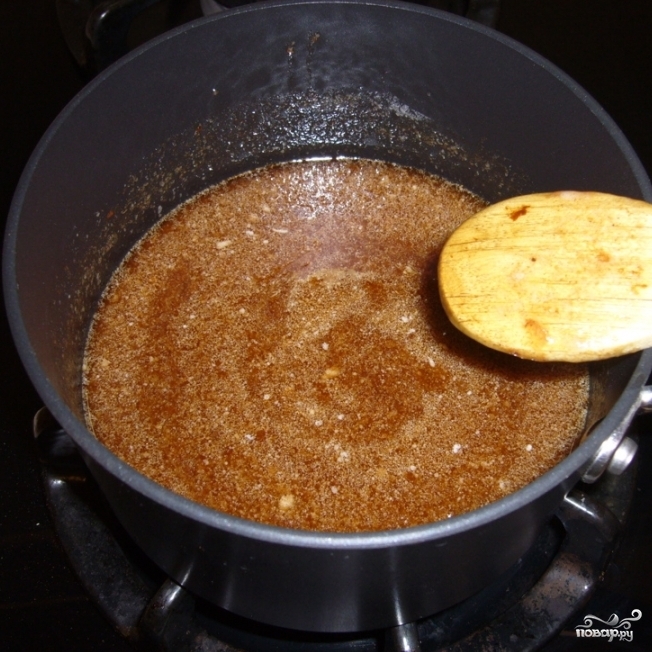 2. Add oil and spices – cinnamon, ginger, cloves. Once the butter has melted, remove from heat.

3. In a large bowl, mix the flour with soda and baking powder.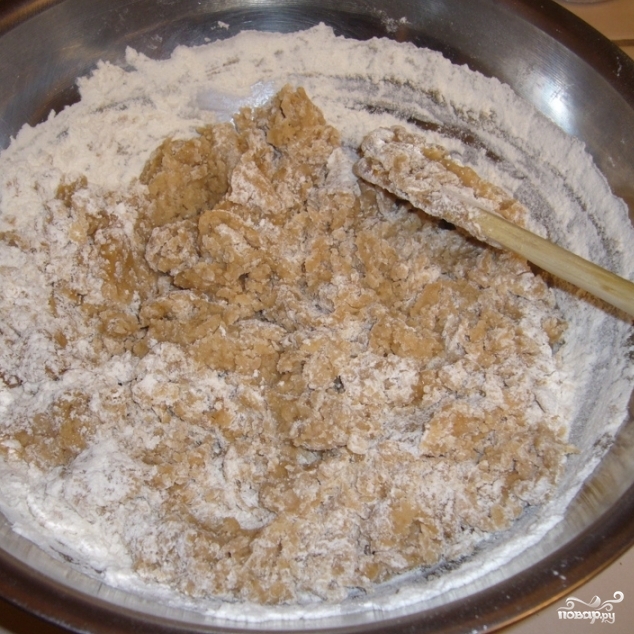 4. Pour in the flour and the warm mixture of spices, sugar and butter. Stir and knead the dough.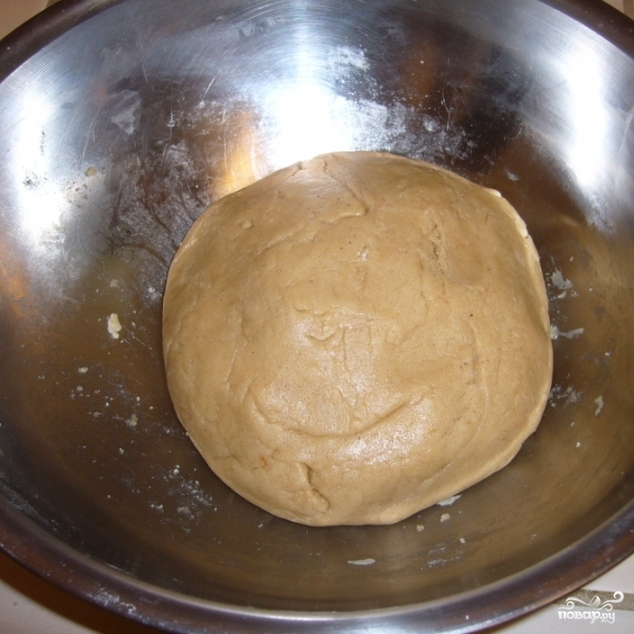 5. From the dough form a ball, tie it with cling film and store overnight in the refrigerator.

6. The next day, turn the oven heated to 200 degrees. The dough should be at room temperature. Tear off a small piece of dough, roll it pretty thin. A cookie cutter or a knife cut the cakes.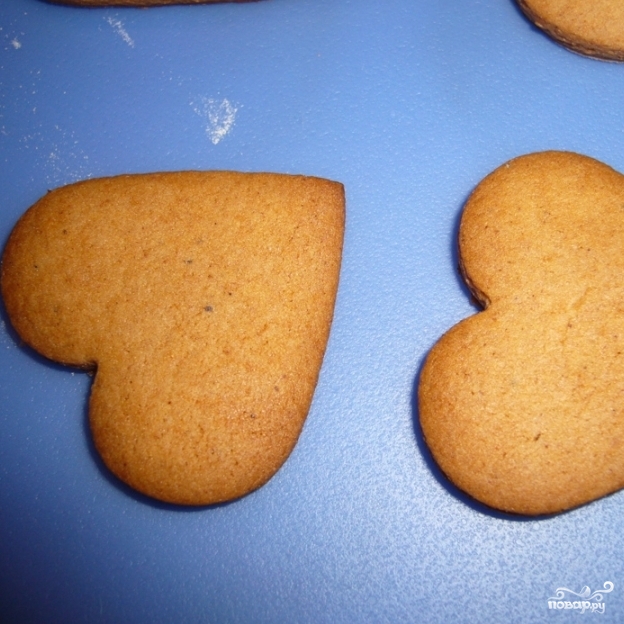 7. Cover a baking sheet with parchment paper, lay out the cakes and bake for 5-6 minutes. Honey cakes are baked very quickly!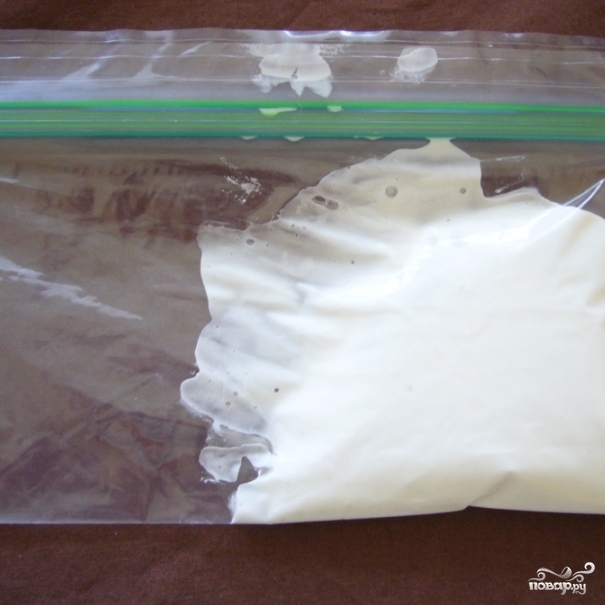 8. Protein, sugar and lemon juice, whip with a whisk until smooth. The resulting mixture was put into a closed bag at the end of the cut tip.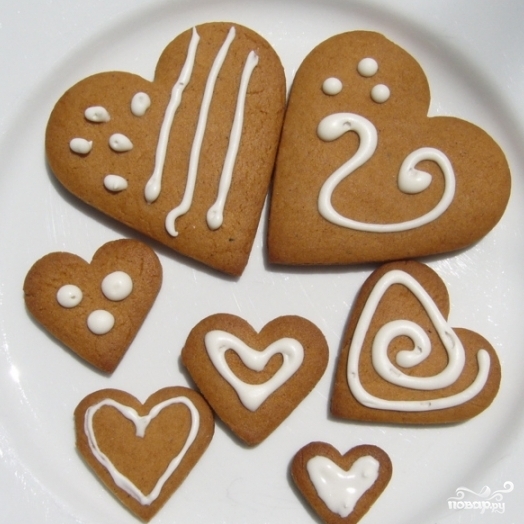 9. Razreshite cakes cooked frosting. Wait until the frosting hardens and serve. Bon appetit!