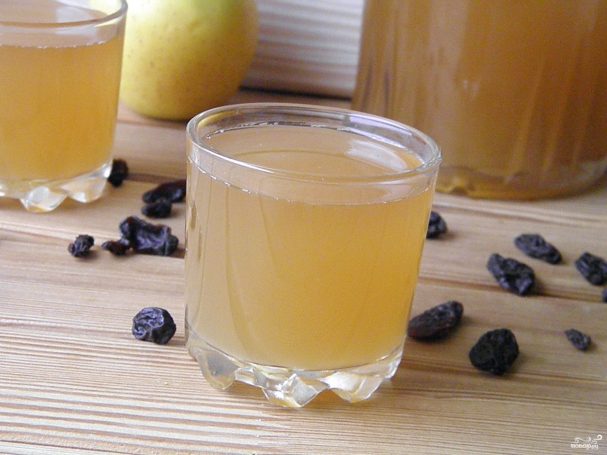 This brew can be offered to the child. It is made without harmful additives or yeast, natural fermentation. See the recipe for how to cook home-made kvass from black bread without yeast.
Description of preparation:
For fermentation of kvass needs only bread, sugar and water. You can add raisins, then the brew has a more delicious sweet taste, and more are in the process of fermentation. A very important room temperature, in a cool room to ferment it will not.
Ingredients:
Water — 2 Liters
Black bread — 450 Grams
Sugar — 75 Grams
Raisins — 2-3 Tbsp. spoons
Servings: 10
How to prepare "Home-made kvass from black bread without yeast"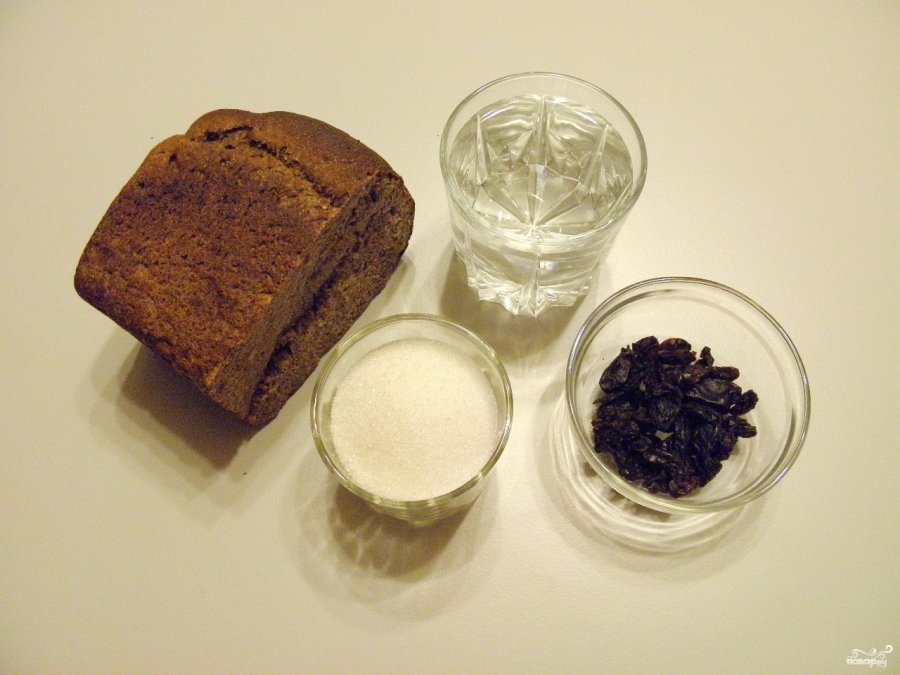 Prepare products for kvass. Also will need a clean three-liter bottle.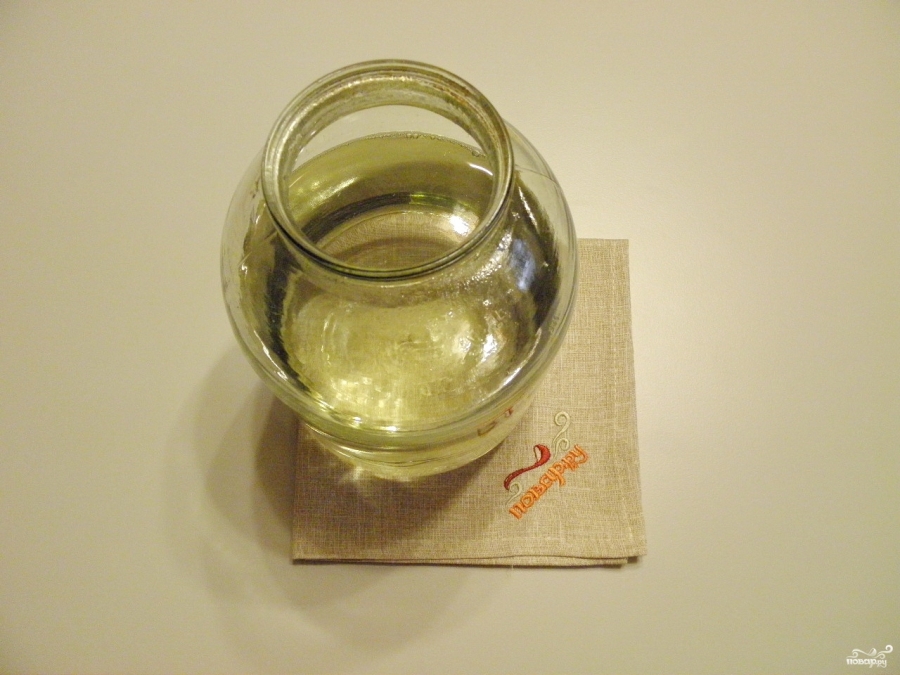 Boil in the kettle 2 liters of water, pour it in a jar and let cool to room temperature.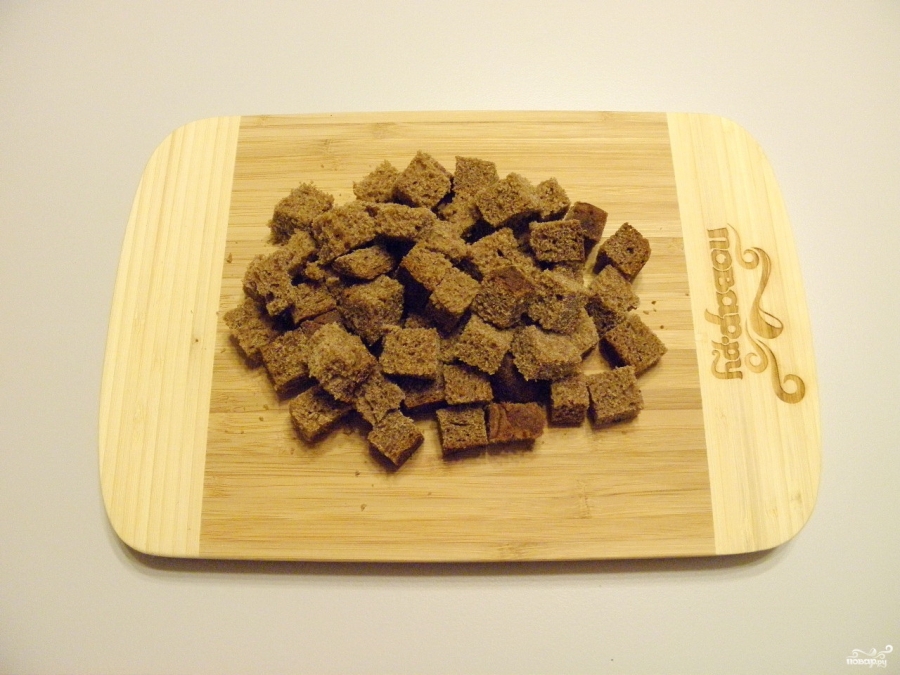 The bread is cut into cubes of any size, as long as they fit through the bottle opening.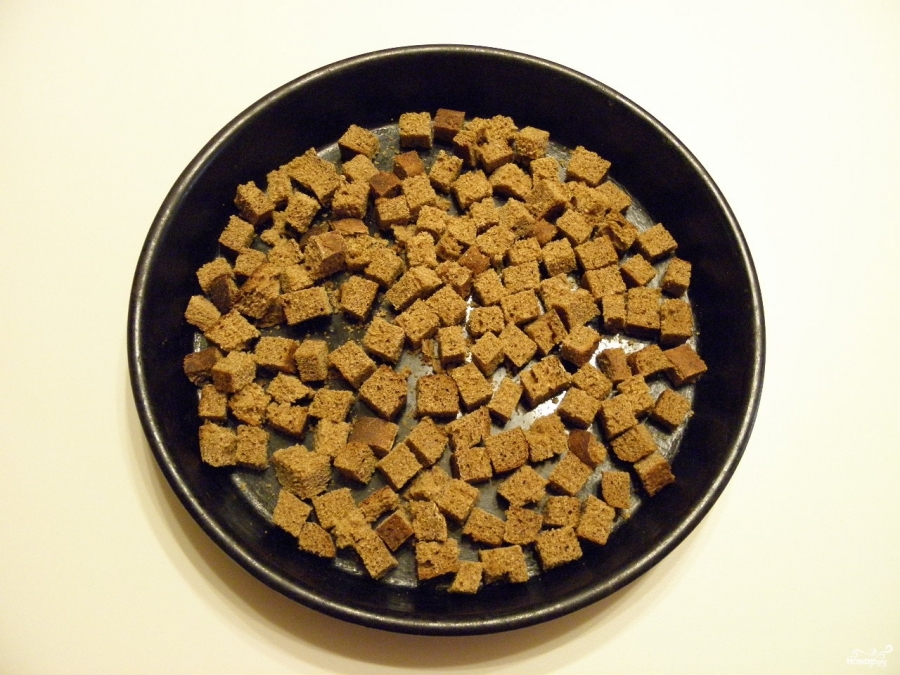 Fold the bread cubes on a clean and dry baking sheet and toast them in the oven at 250 degrees for 10-15 minutes (see bread). Grilling bread will give the brew a dark color and rich taste.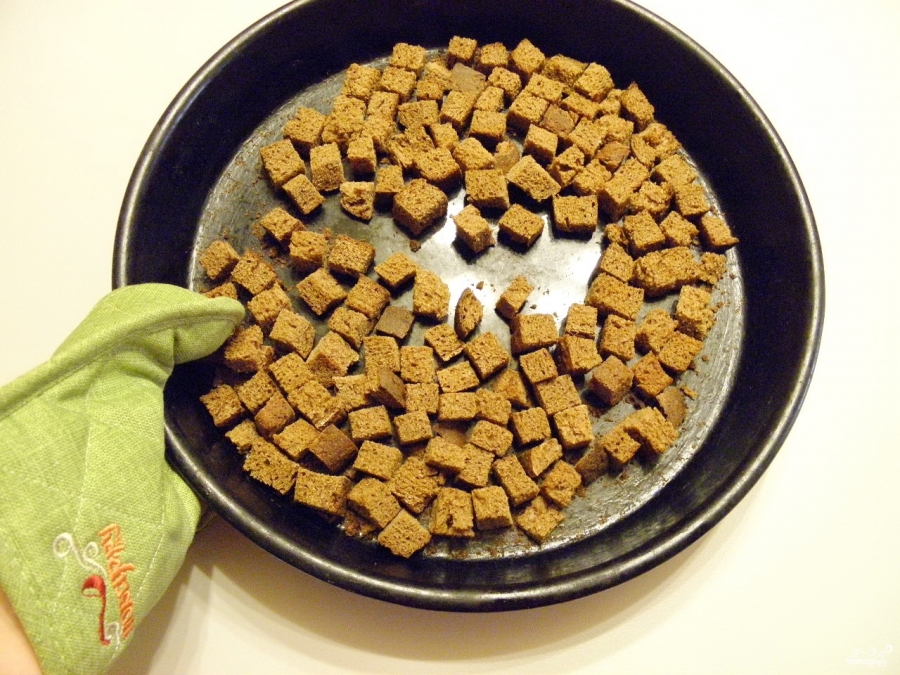 Croutons ready. It to cool a bit.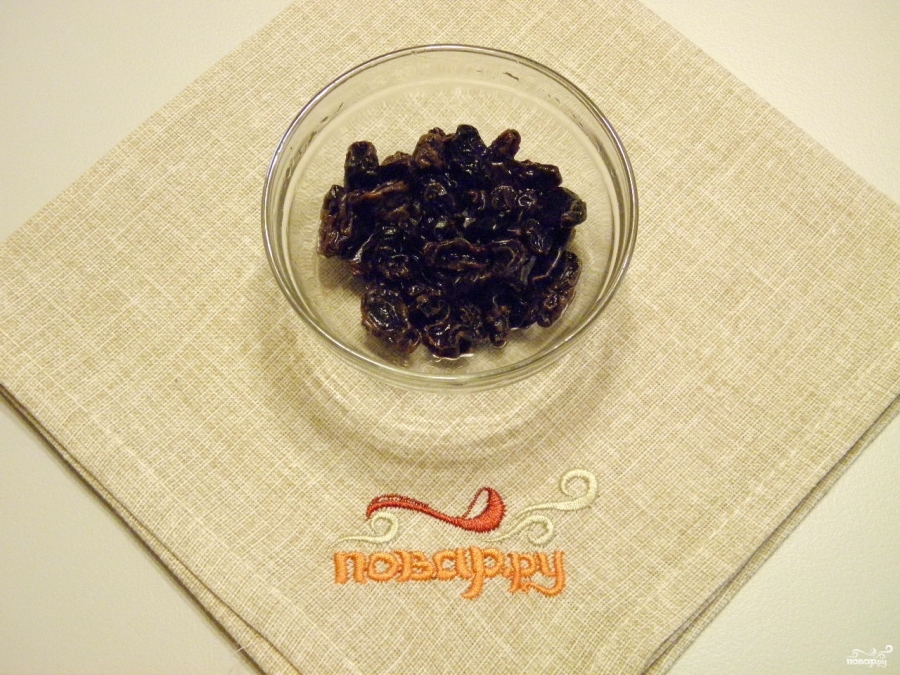 Wash thoroughly with raisins, I even suggest treating it with boiling water from germs.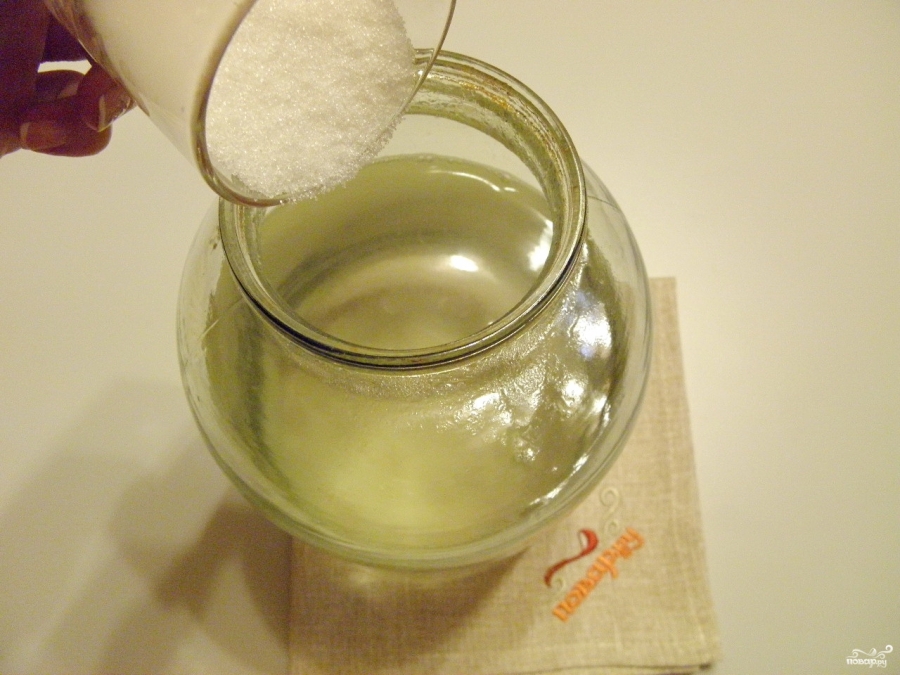 Now you are ready to ferment. In a jar add the sugar, dissolve it.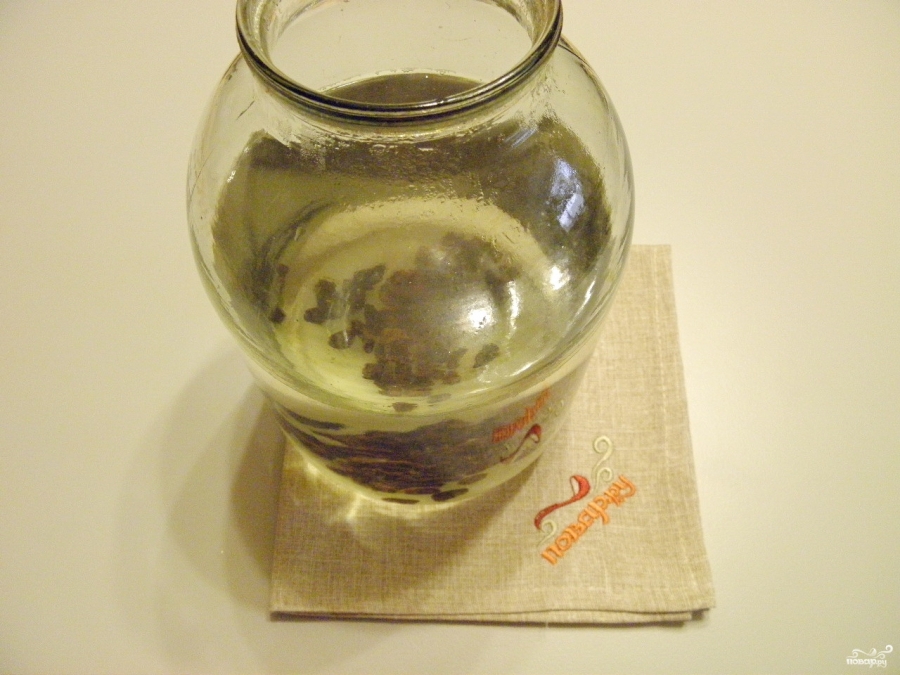 Drop the raisins.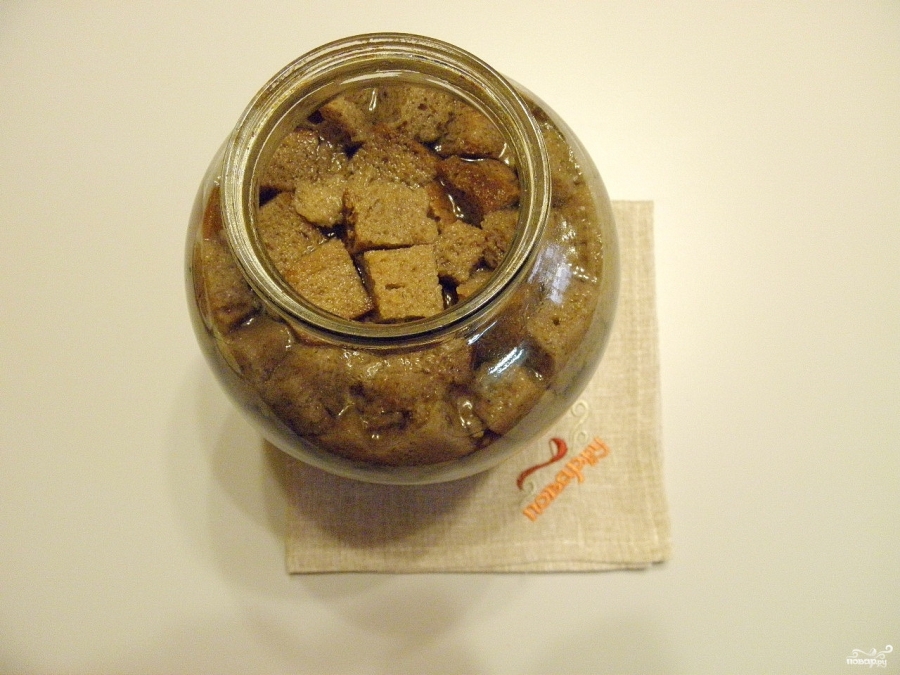 And add the biscuits, spoon a little upset them so all the grain became wet. Cover with gauze and leave to ferment warm for 5-6 days.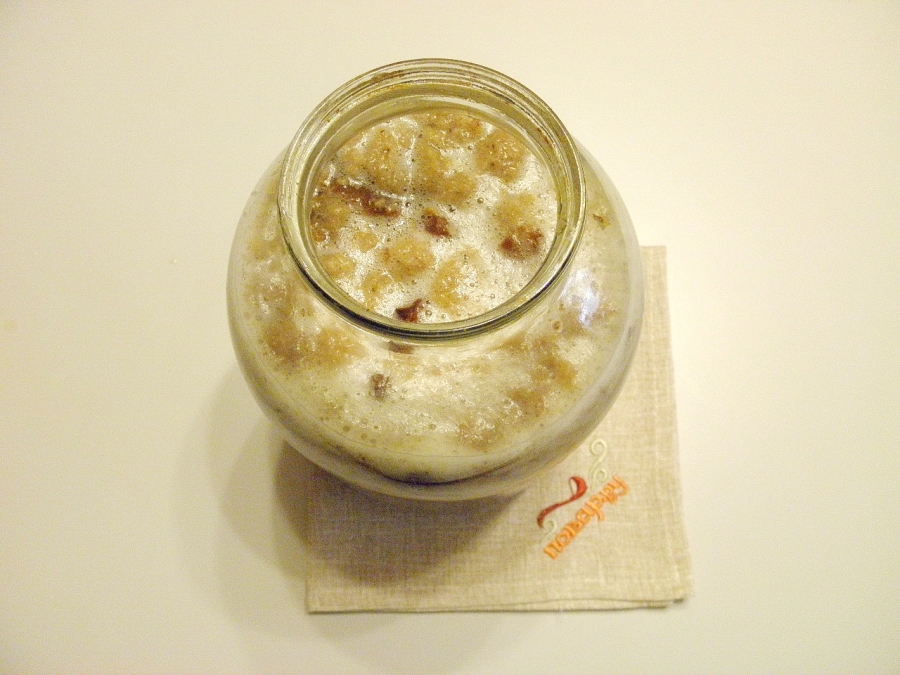 In the photo you can see the finished product. Filter it, bottle, tightly are clogging and sent to the heat for another 10-12 hours so he had gas. After cooled and enjoy, Bon appetit!