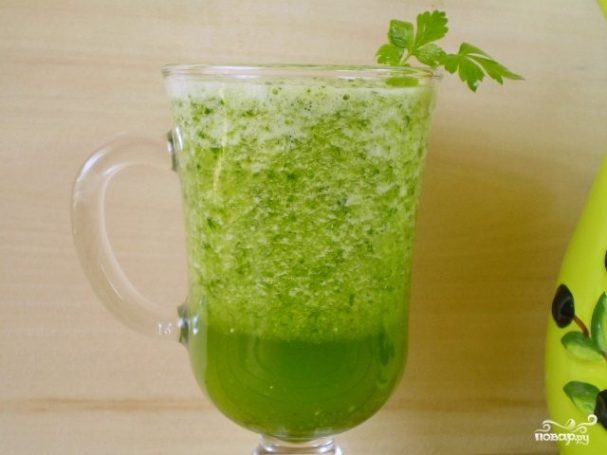 Green cocktail with cucumber, arugula and parsley. A vitamin bomb for the body, plus cleansing of intestines and in a good mood for the whole day!
Description of preparation:
Wash cucumbers and greens, chop and put in blender. Add all water and chop. Freshly made drink on an empty stomach. Bon appetit!
Ingredients:
Cucumber — 2 Pieces
Arugula — 1 Bunch
Parsley — 1 Bunch
Water — 1 Cup
Number of servings: 1-2
Order in the Platypus, beginners profitable!
How to prepare "Green cocktail with cucumber"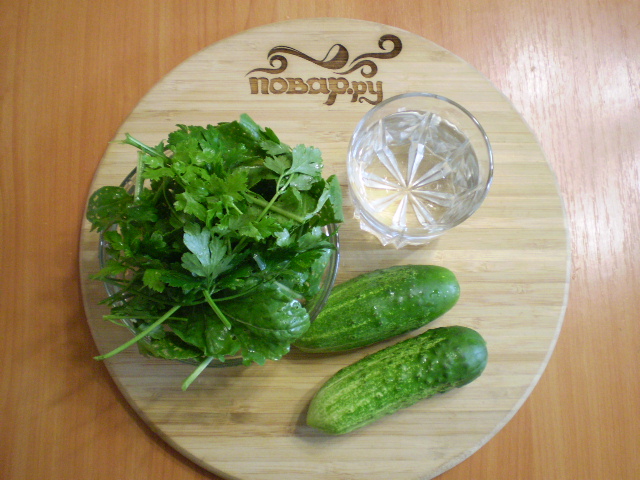 Prepare greens and cucumbers. Carefully wash. Greens should be no more than 40% of the total weight.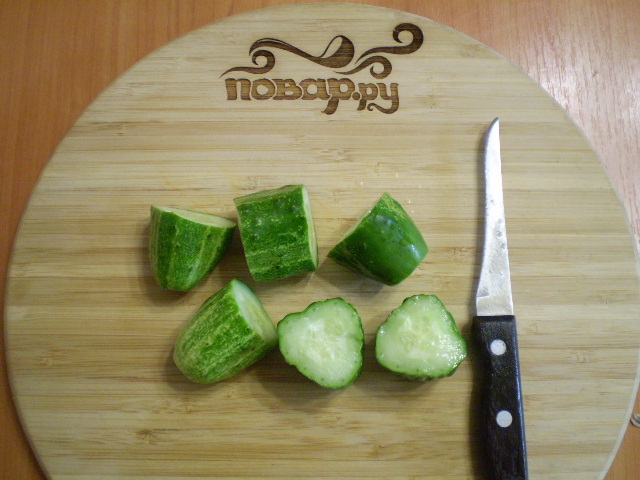 Cucumber cut "booties". Cut into pieces for subsequent grinding in a blender.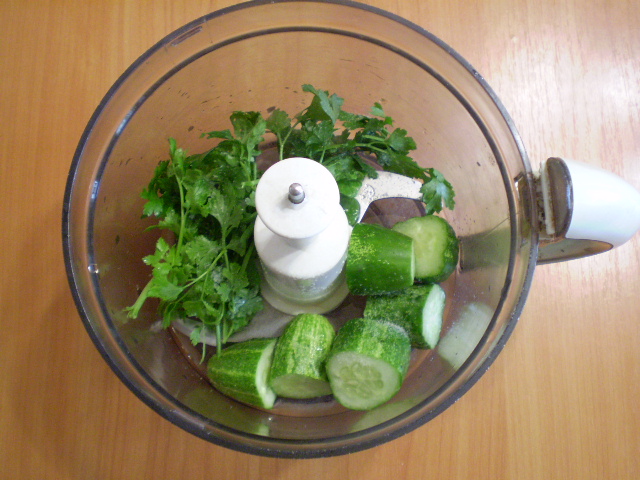 In the bowl of a blender add the cucumbers and greens. Pour water.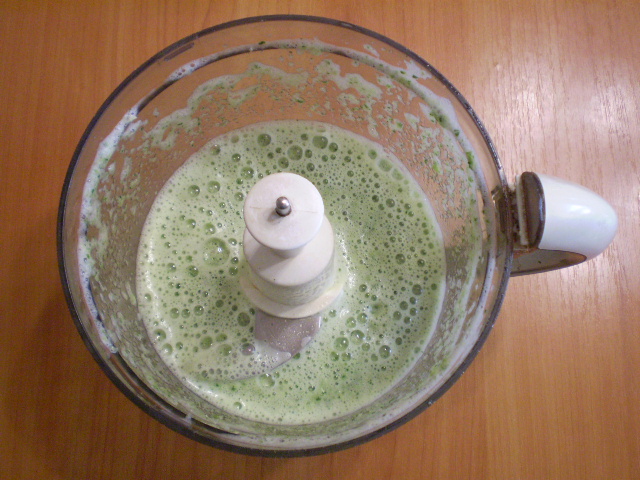 Grind the drink to the maximum of the homogeneous state. Ready!