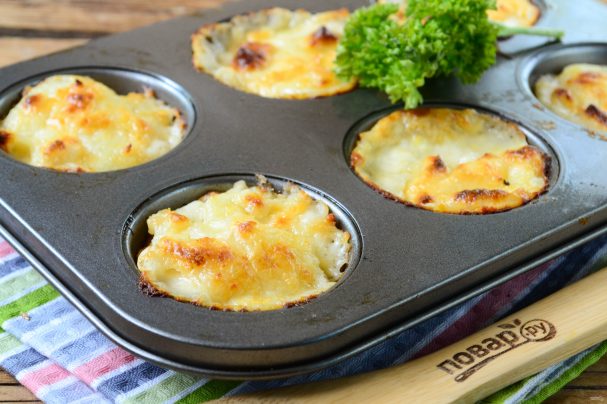 Gratin – is any sweet or savoury dish, baked until Golden brown. Today I will share with you the original recipe for how to cook gratin of potatoes in the style of muffins. Going to be delicious!
Description of preparation:
Recipes of gratenau there is a huge number. Unsweetened greeny often cook meat or fish. There are vegetable, one cooking for you today and I will offer. The highlight of this recipe is that the dish is prepared in the form of muffins, with the result that the dish is of small size, and it can be served a La carte. It is very convenient! Bake the potato gratin will be under slightly changed the Bechamel sauce to which we add garlic and cheese. Thanks to the latest ingredient on the surface is formed gratins beautiful pink and appetizing crust. Well, let's start cooking!
Ingredients:
Butter — 30 Grams
Garlic — 2 Cloves
Flour — 2 Tbsp. spoon
Milk — 200 Ml
Hard cheese — 70 Grams
Salt, pepper — to taste
Potatoes — 4-6 Pieces
Number of servings: 3
How to make "Gratin of potatoes in the style of muffins"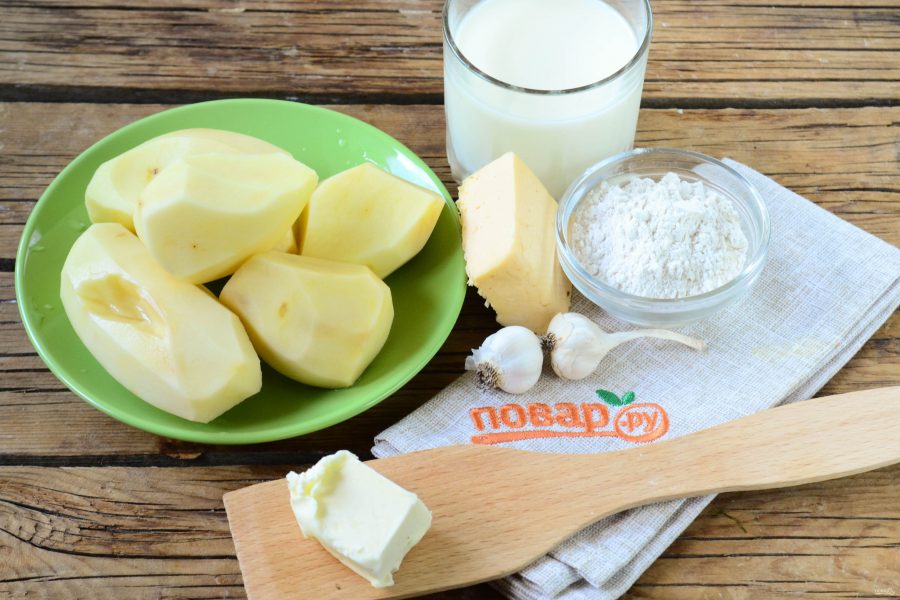 Prepare all the necessary ingredients. Peel potatoes and rinse under running water.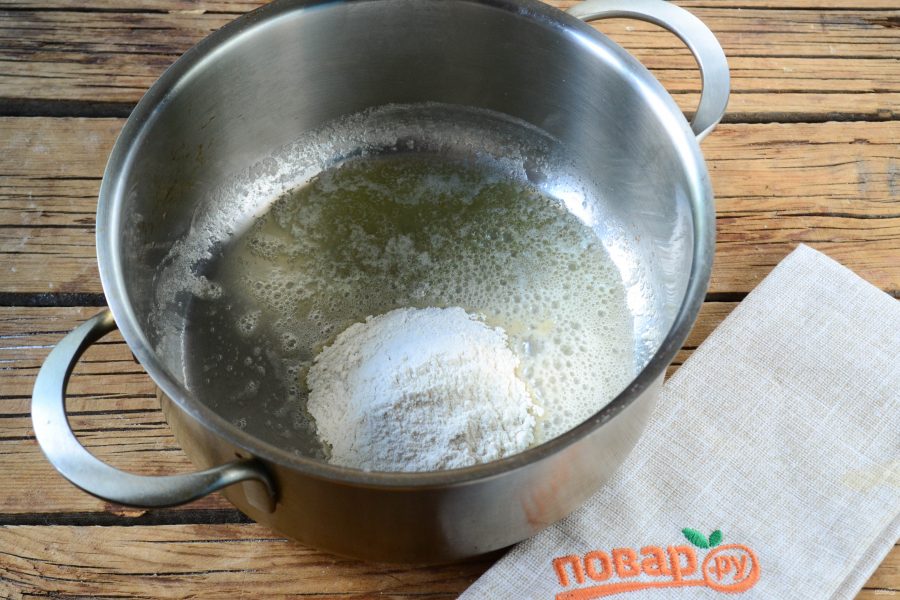 Start with preparing a creamy sauce. For this Tolstoganova in a small saucepan melt the butter. Add to it the flour and energetic movements stir until flour is completely soaked with oil and brewed.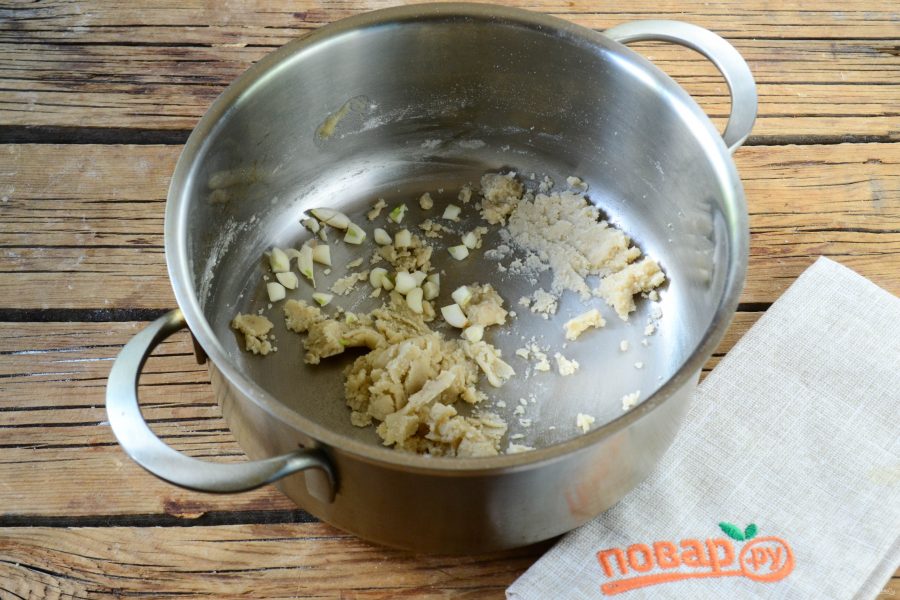 Garlic finely chop and put in saucepan.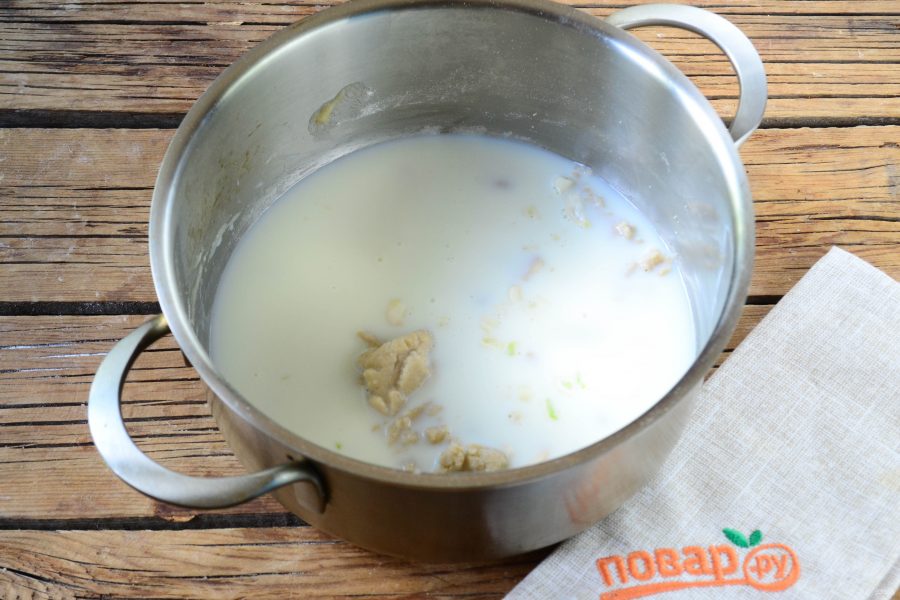 Stir in the milk and simmer, stirring constantly with a whisk, until the mixture thickens and becomes like custard.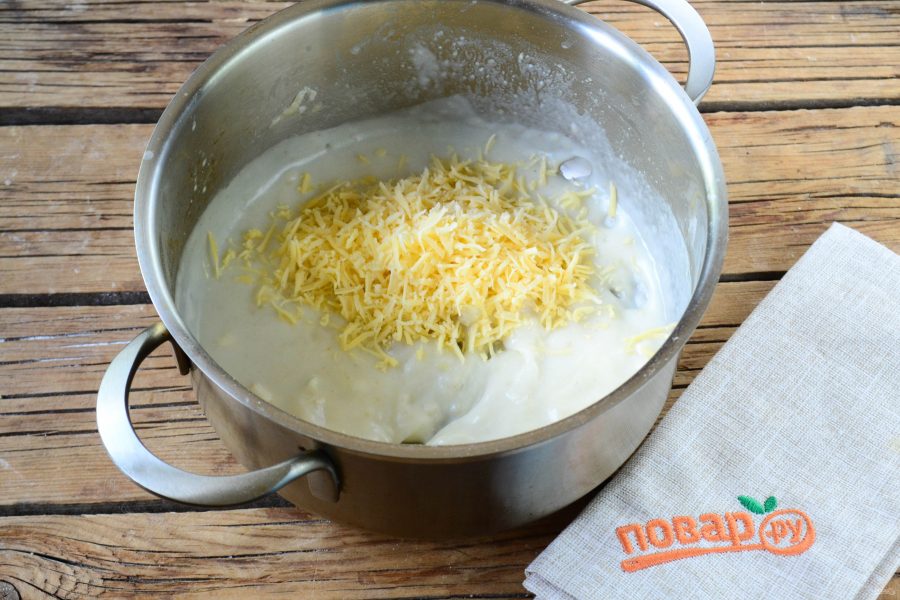 Remove the saucepan from the heat in the sauce send grated on a fine grater cheese. Add salt and pepper to taste. You can also add a pinch of crushed nutmeg. Mix well the sauce.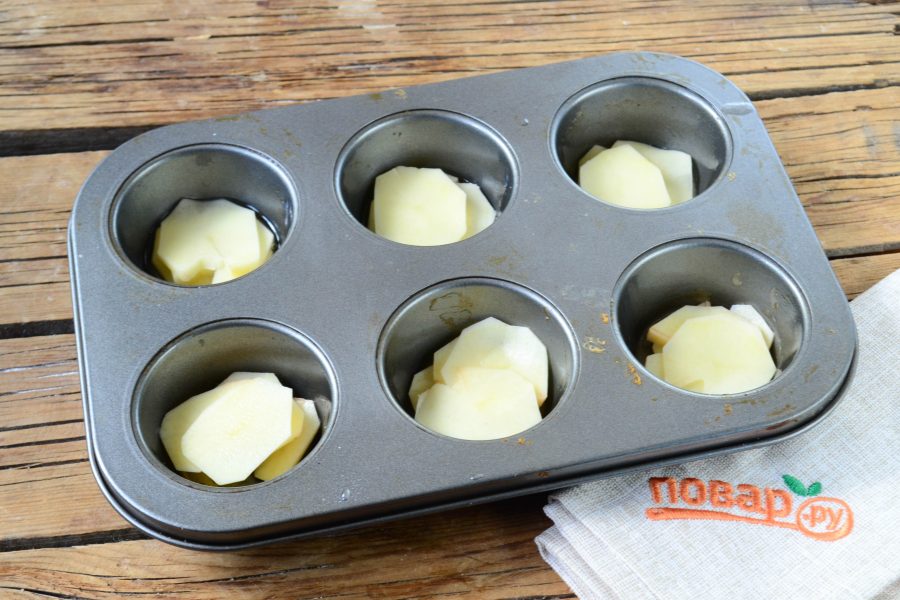 Potatoes cut into thin slices. In muffin tin put the potato slices to about half of the form.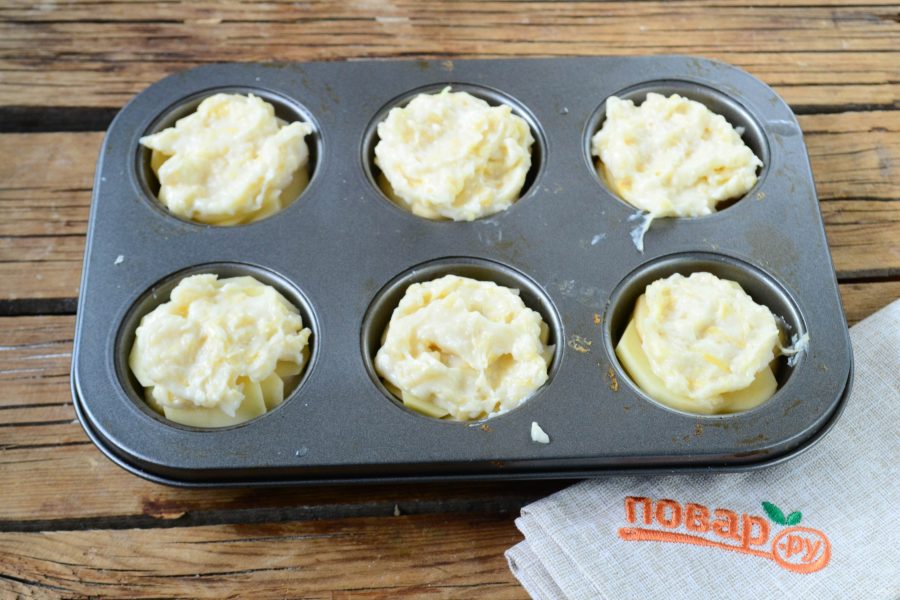 Put about 1 tablespoon of the sauce, then put the potato slices again, which again cover with cream sauce. Everything should be about flush with the sides of the form below when baking the sauce leaked.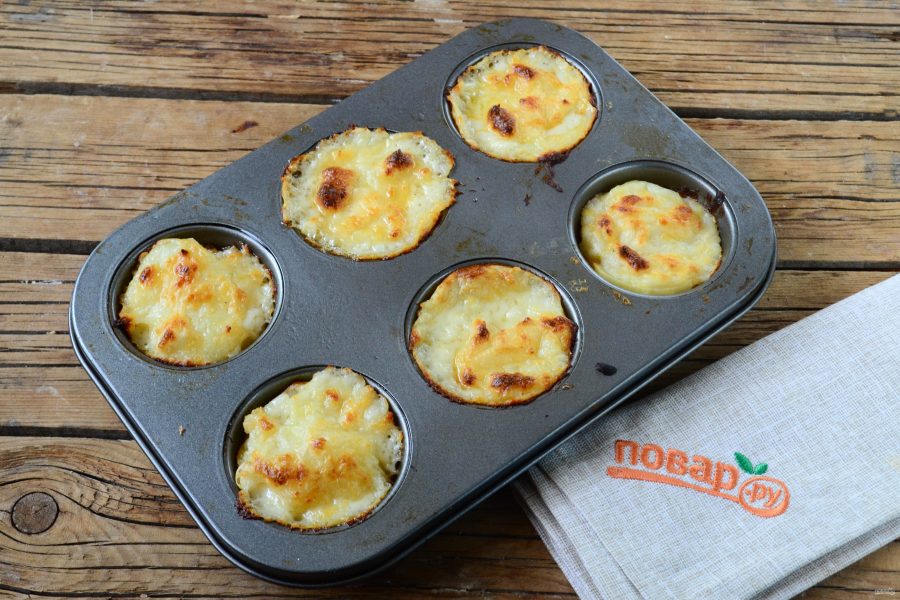 Bake gratin potatoes in the oven at 180 degrees for 25-30 minutes. On top of the muffins should be well browned. Eat with pleasure!