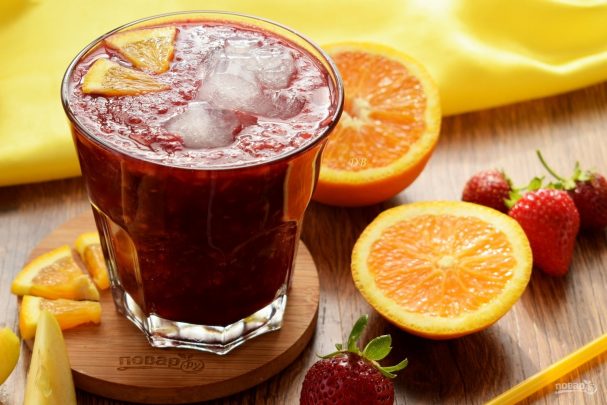 You've probably heard or tasted this Sangria is a refreshing alcoholic beverage. I present to you her sister Frankrig (Frozen Sangria)! This drink will be a real hit on your hot party.
Description of preparation:
Unlike Sangria, Frankrig don't have to leave for several hours and wait until the fruit absorbs the alcohol. You'll need just 5 minutes of cooking. Because part of Prangli include either fresh frozen fruits and berries, or ice wine. Offer you one of the options, how to quickly and easily prepare Frankrig.
Ingredients:
Wine red semi-sweet — 400 Ml
Apples — 3 Pieces
Strawberries — 15 Pieces (frozen)
Orange — 2 Pieces
Honey (or sugar) — 1/2 Cup (to taste)
The Ice — 100 Grams
Servings: 4
How to cook "Frangia"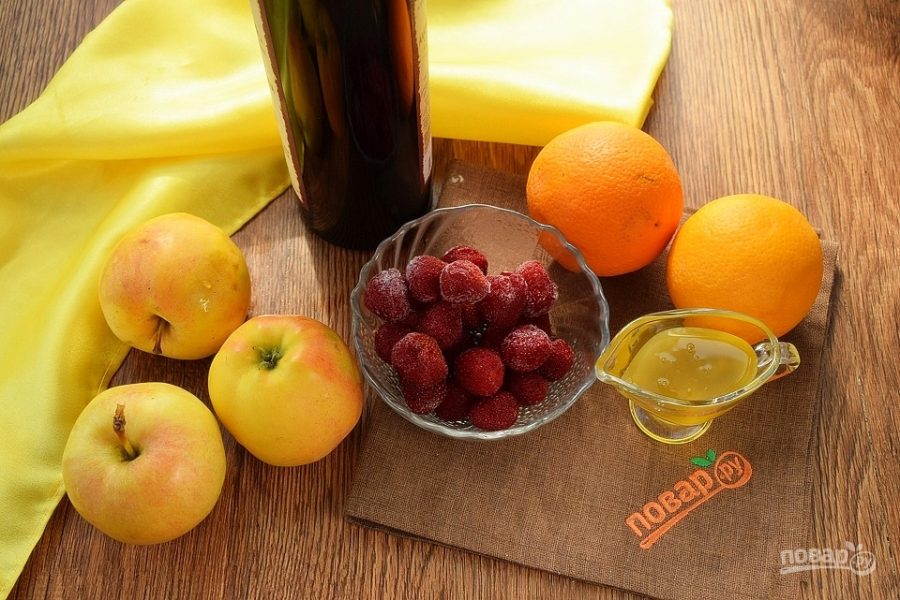 Prepare the necessary products.

From oranges to squeeze out the juice. Apples peel and cut into slices.
Combine all ingredients in the chopper bowl. Fight until smooth.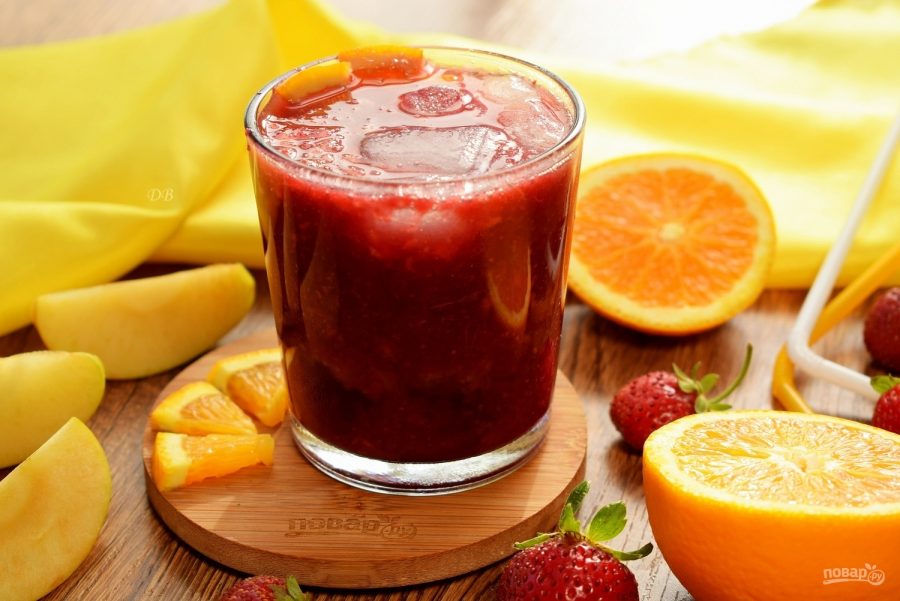 Frangia ready!