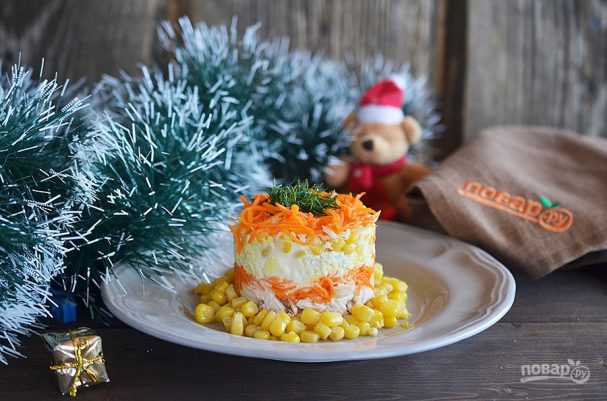 I offer You another salad for the Christmas table. Salad puff, on the basis of a baked chicken breast. Very tasty, bright, and festive.. a little unusual. I had never tried!
Description of preparation:
Leaf salads – the most interesting taste and the most beautiful on the table! This salad is based on baked chicken breast. Then the layers are laid boiled eggs, cheese, corn. But the most interesting thing in this salad – carrots in Korean and pickled onions! Very tasty and just enough!
Ingredients:
Corn konservirovannoy — 100 Grams
Cheese grated — 150 Grams
Korean carrot — 200 Grams
Boiled egg — 4 Pieces
Onions — 1/2 Pieces
Chicken breast — 1 Piece
Vinegar — 3 Tbsp. spoon
Sugar — 1 Tbsp. spoon
Water — 5 Tbsp. spoons
Mayonnaise — to taste
Servings: 6
How to prepare a "Festive salad "Vivid imagination""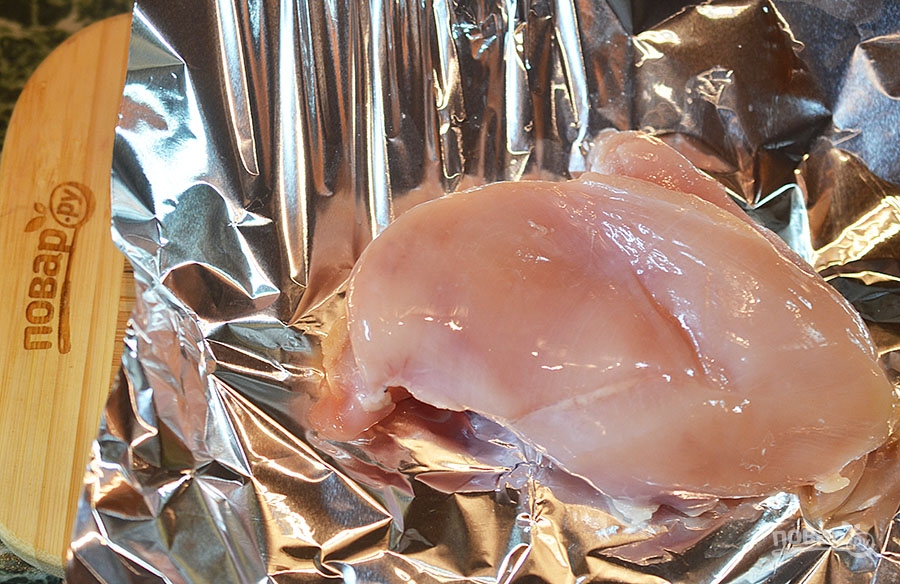 Breast, salt, wrap in foil and bake until tender. Then allow it to cool.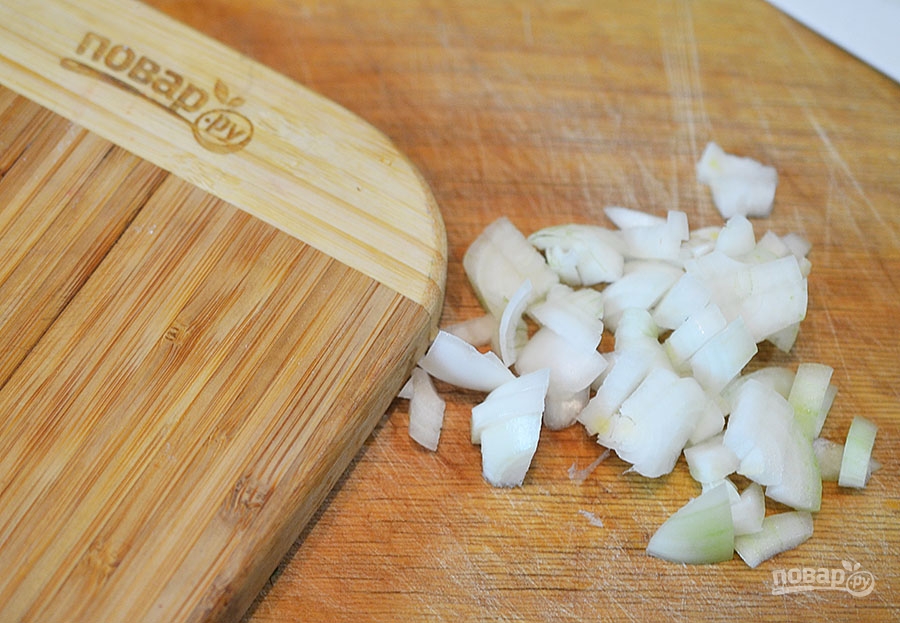 Slice the onions into small dice.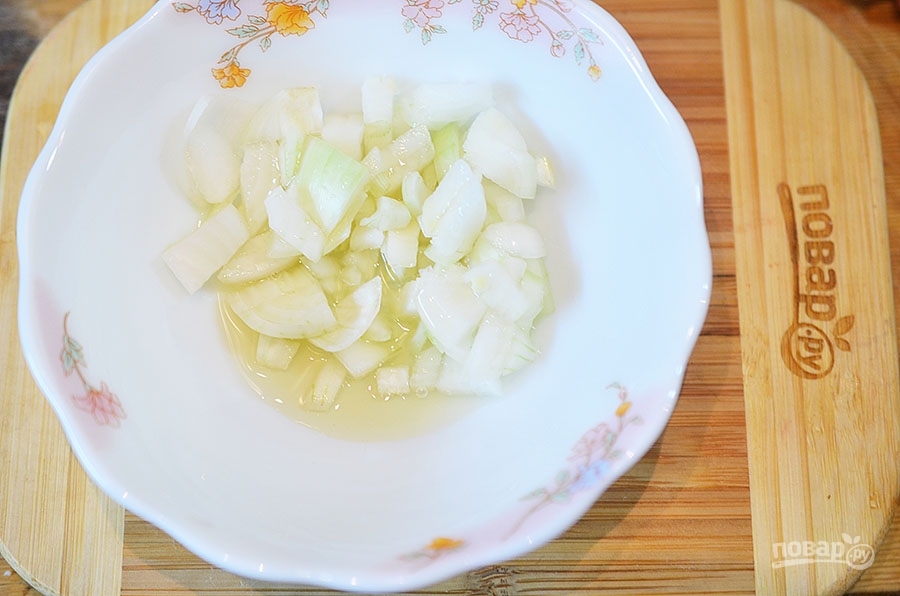 Marinate the onion in a mixture of vinegar, water and sugar.

Salad puff. For the first layer cut the chicken breast cubes.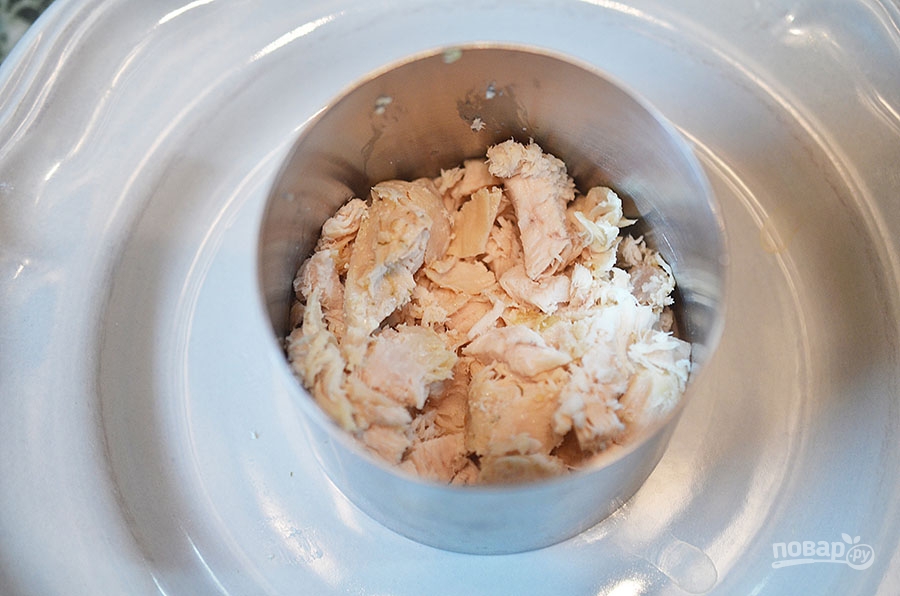 Put in a serving ring and grease with mayonnaise.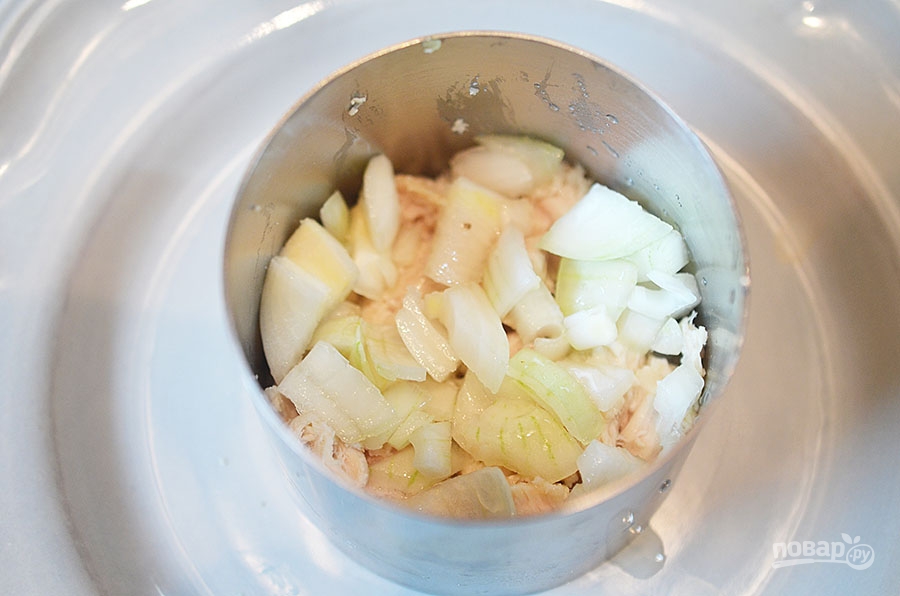 The next layer is put pickled onions pressed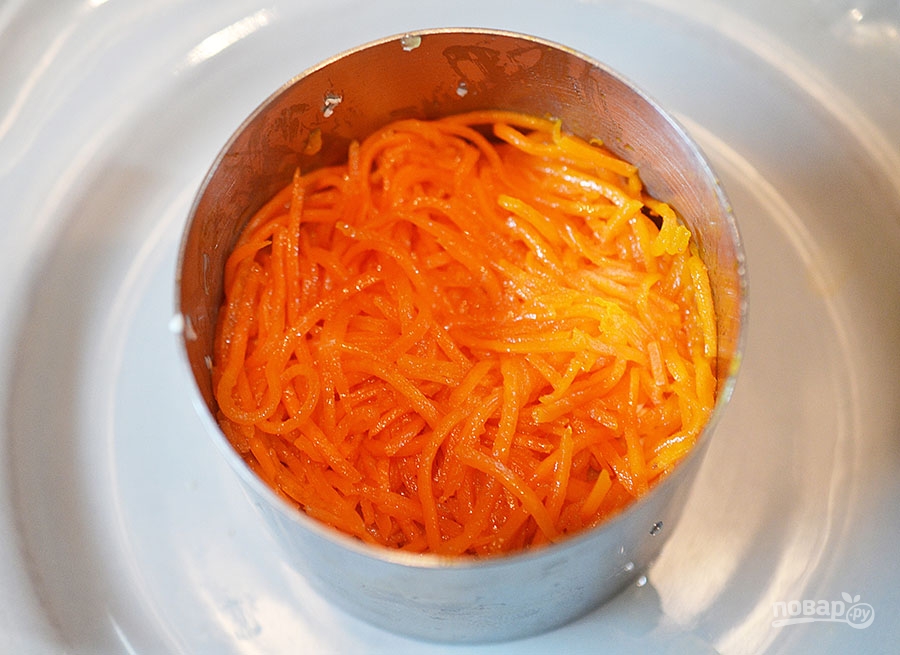 Then a layer of carrots in Korean and a bit of mayonnaise.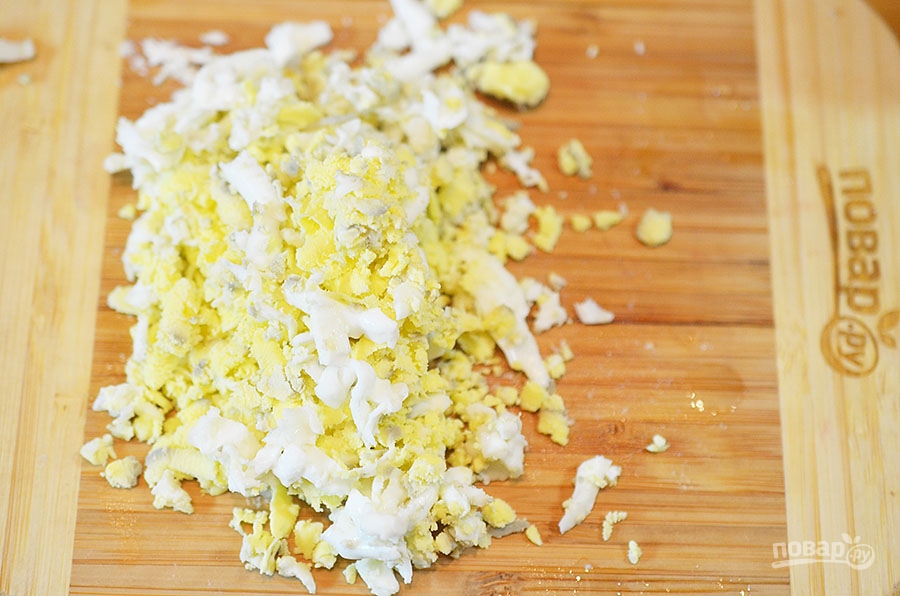 Eggs grate and place the next layer. Then a little mayonnaise.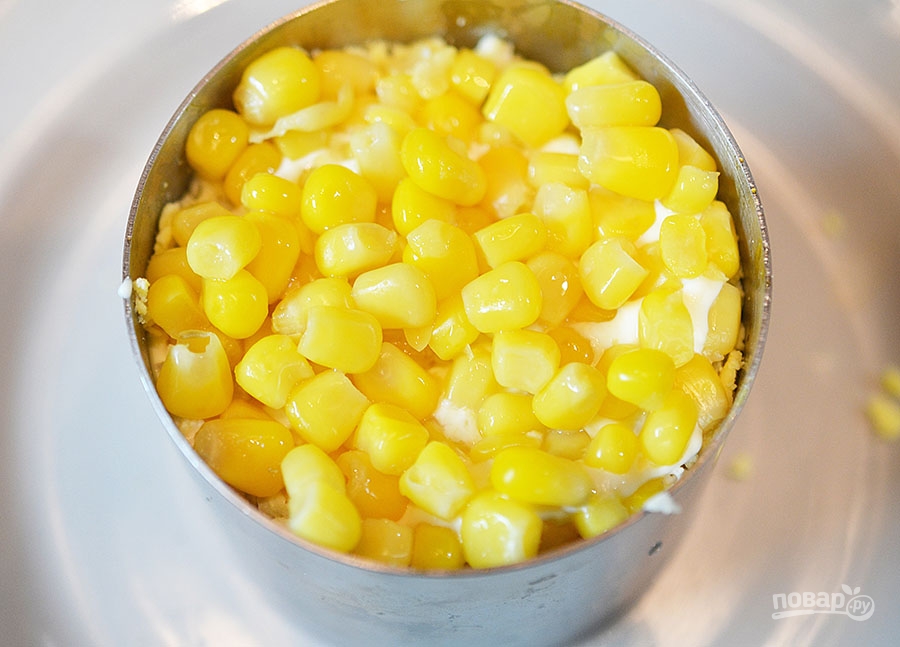 The last layer will be the corn.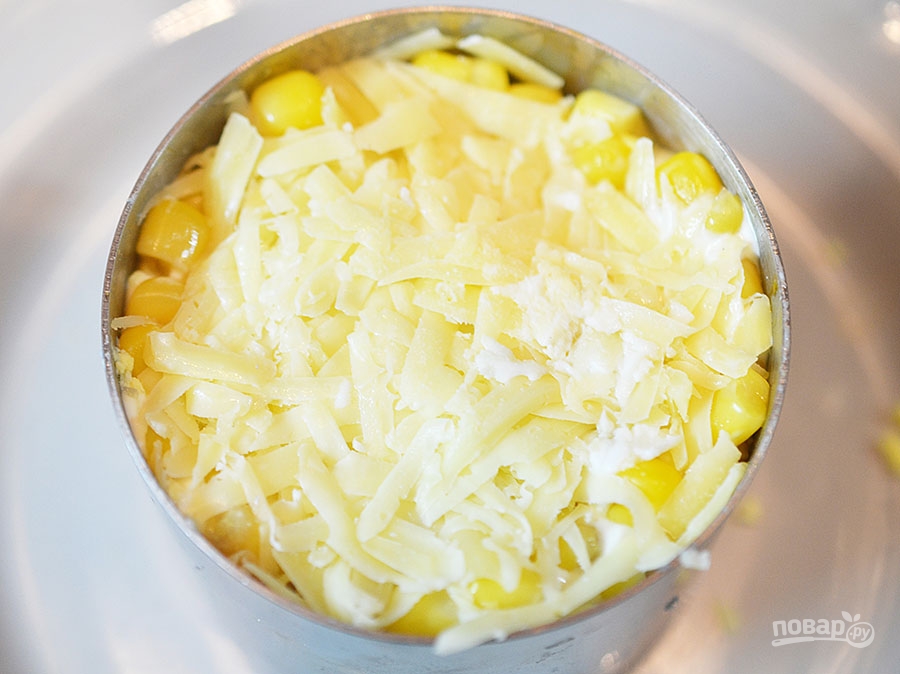 Top grease with mayonnaise.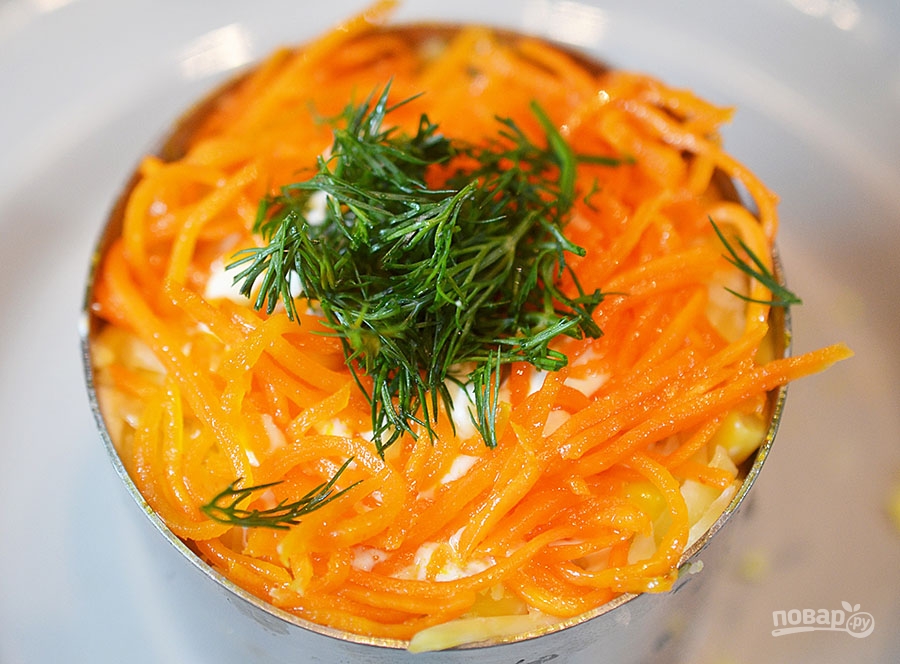 Decorate the salad as desired. I have
sliced fennel and carrots in Korean.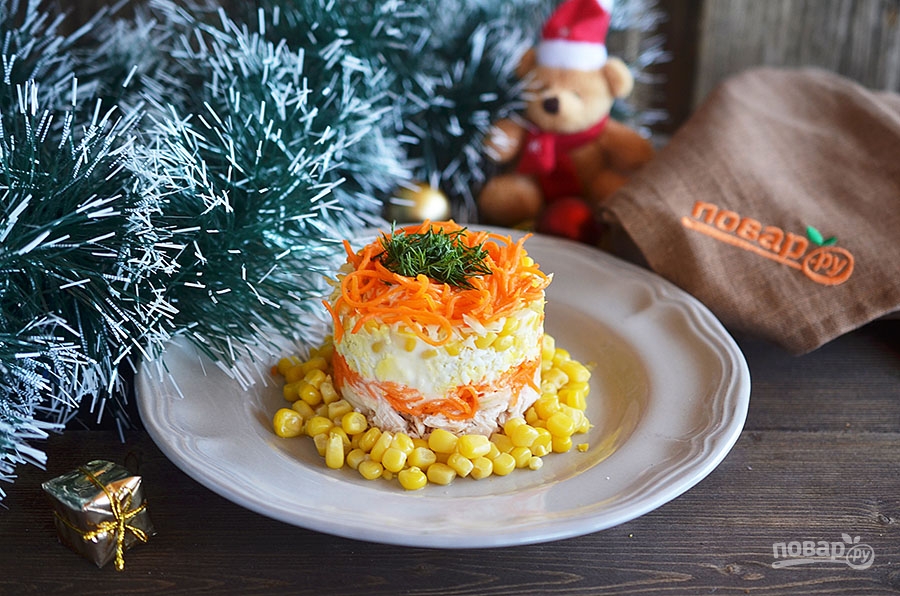 Bon appetit!