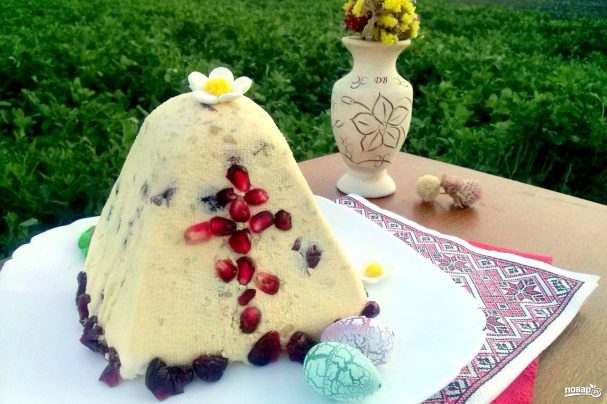 For me, Easter is the smell of vanilla, cakes, colored eggs and… of course, cheesecake Easter! This recipe I've always liked a small amount of butter and egg custard cream.
Description of preparation:
How to make Easter table beautiful and useful? This dessert recipe will definitely contribute to the task. Such a Passover "Imperial" the perfect composition of ingredients, it is easy and delicious. Note that in this recipe, how to cook Easter "Royal" custard, are not raw eggs. They are brewed with hot cream. And nuts and dried cranberries complement the rich taste of the cheese dessert. Pleasant to you of hassle in the kitchen!
Ingredients:
Cheese 18% — 300 Grams
Butter — 50 Grams
Yolks of egg — 2 Pieces
Sugar — 70 Grams
Cream 35% — 200 Ml
Dried fruits — 1/2 Cup (dried cranberries)
Nuts — 50 Grams (hazelnut)
Vanilla — to taste
Servings: 6
Order in the Platypus, beginners profitable!
How to cook "Easter "Royal" custard"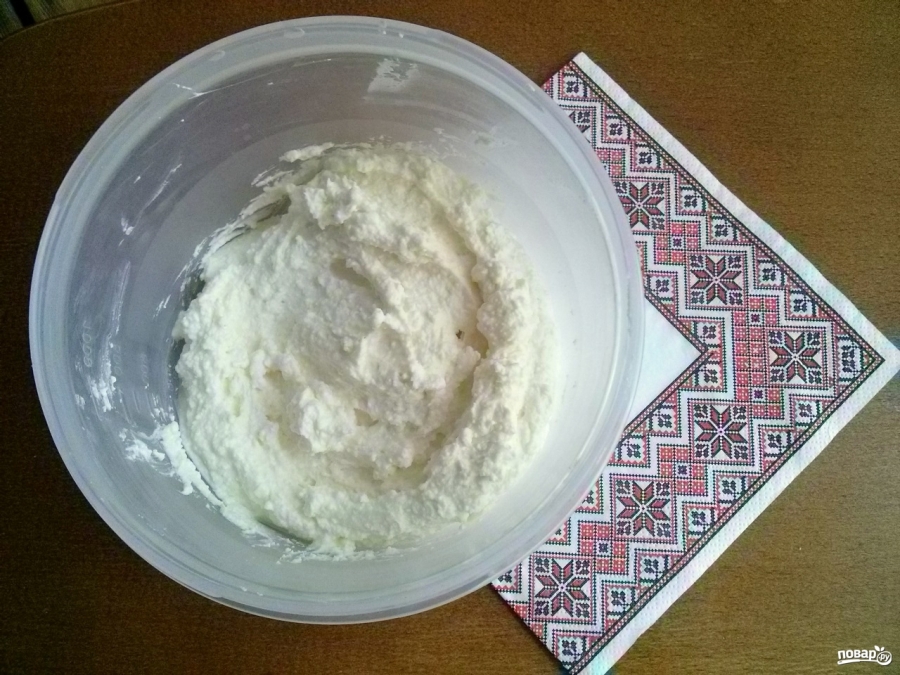 Curd grind in a blender until smooth without lumps.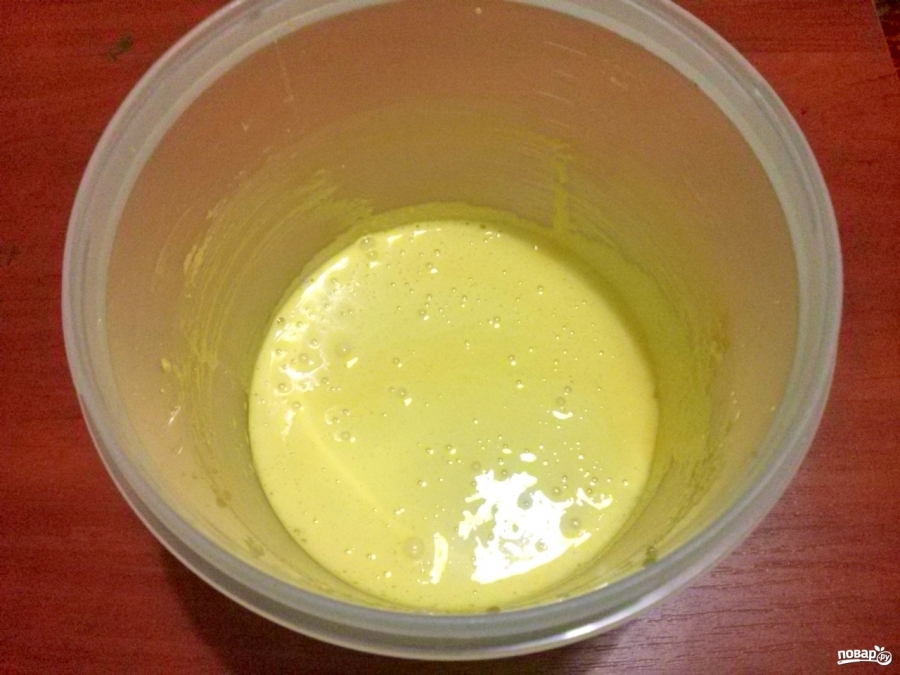 Whisk the egg yolks with the sugar.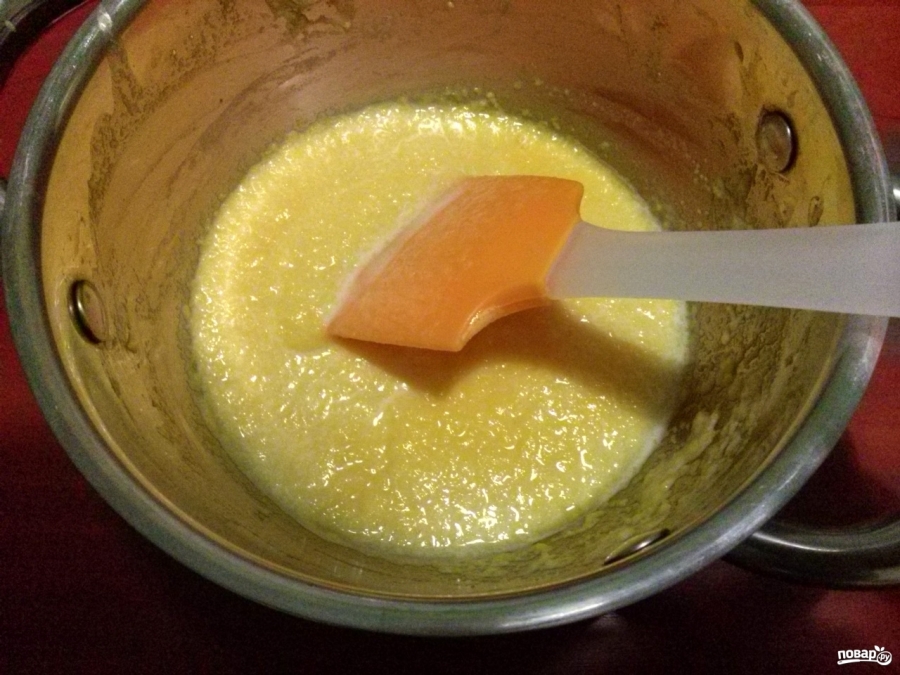 Cream and vanilla bring to a boil. Add the beaten egg yolks, stir and cook for 5 minutes until thick. Add the softened butter, remove from heat, mix thoroughly.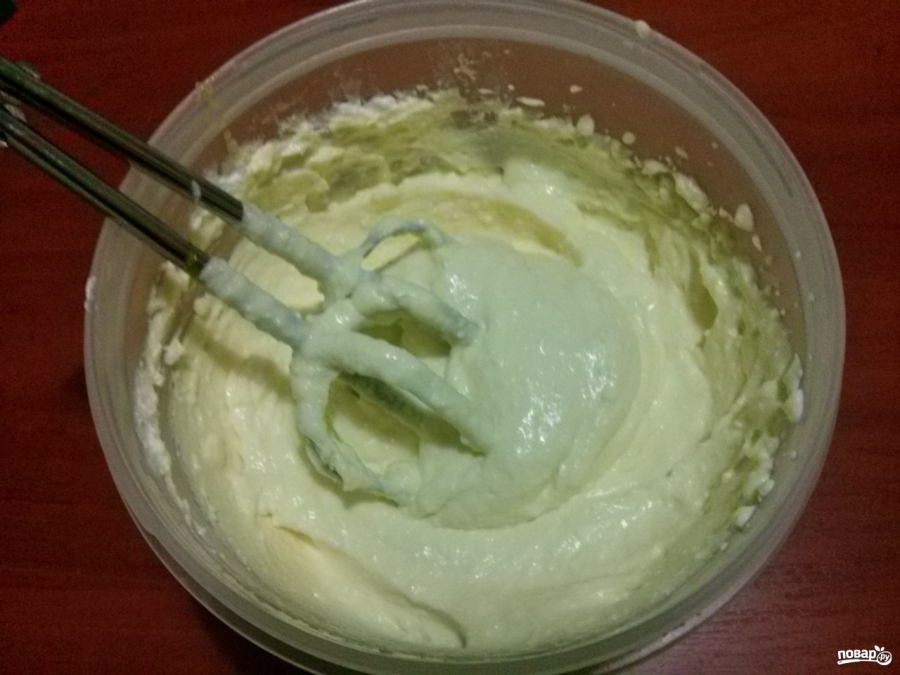 Add cream cheese and beat with a mixer for 3 minutes.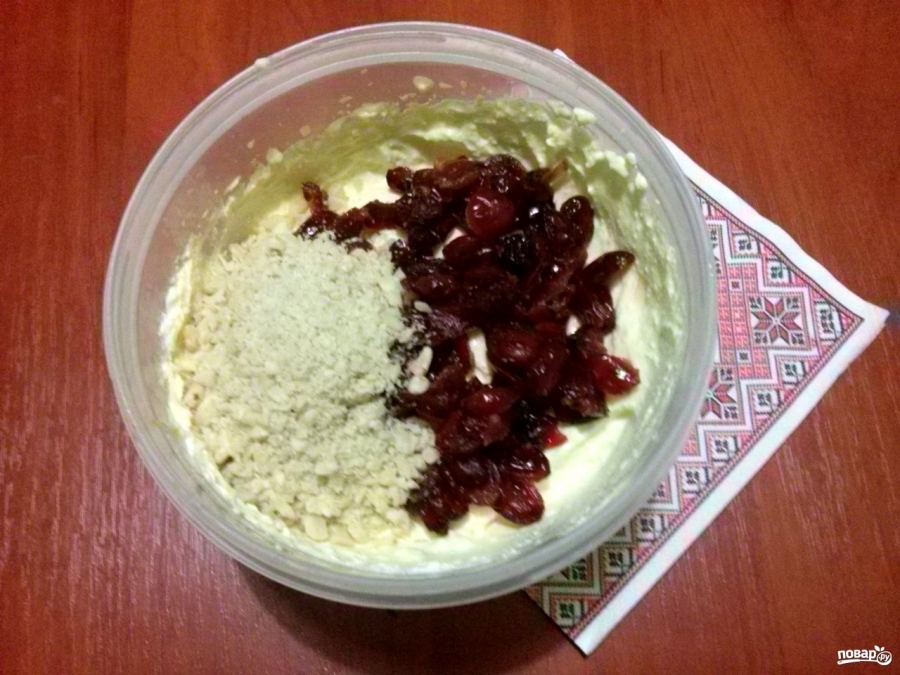 Nuts grind in a blender until coarse crumbs, dried cranberries soak in boiling water for 15 minutes, drain. Add in cottage cheese, stir.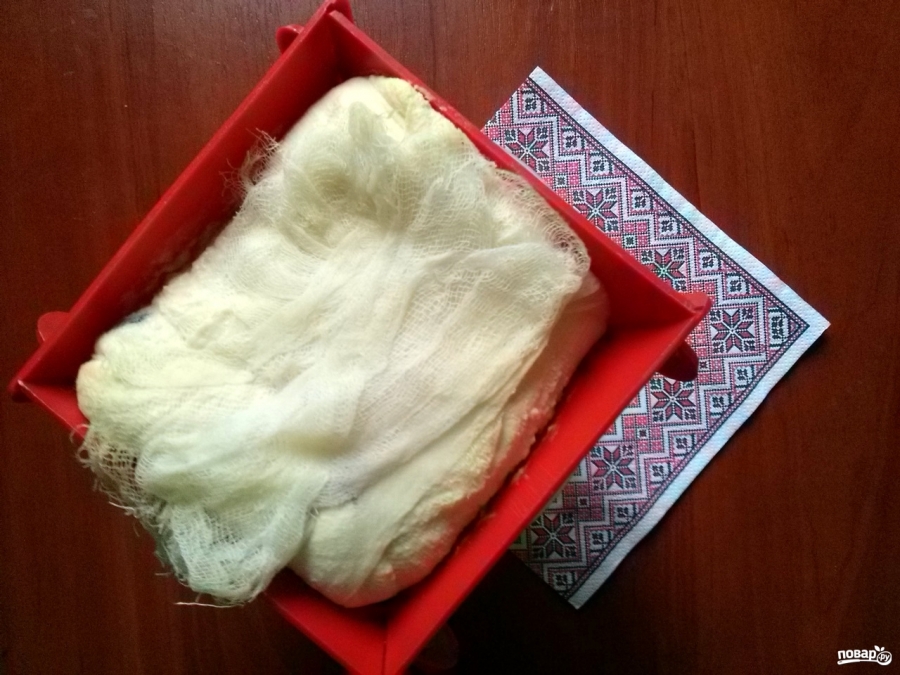 The form for Easter line a rimmed gauze, put cottage cheese, cover with gauze and leave in the cold under pressure overnight.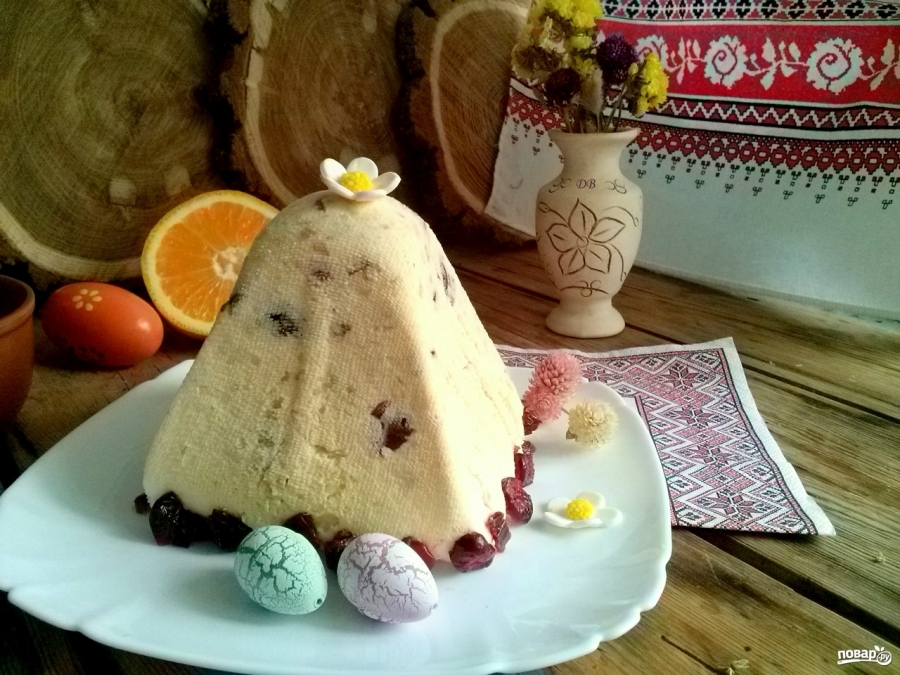 In the morning, cover the mold with a dish, flip, remove the gauze, decorate, Easter, dried fruit and sugar decorations. Bright Easter!