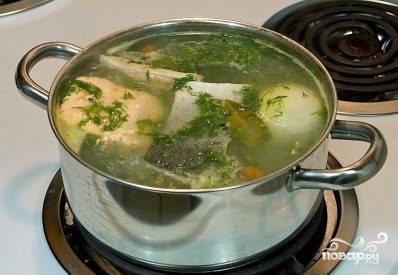 Before you – a simple recipe for a simple soup at home. To cook soup you can use any fresh fish. Ear get a delicious, fragrant, rich. Try to cook at home.
Description of the preparation:
Ukha – traditional Russian dish is hot fish, which have no analogues in other cuisines. Ear different from other fish soups in the cooking method and set of products. For example, in your ear you cannot add cereals, flour, fried onions and oil. Ear is one of the varieties of fish, so allocate your ear sturgeons, perches, Zander, whitefish, sterlet, etc. are Not suitable for soup bream, gudgeon, bleak, roach, burbot, one can only cook fish soup.
Ingredients:
The fish is fresh, 900 Grams (salmon fillet, for example)
Potatoes — 2 Pieces
Carrots — 2 Pieces
The root of parsley — 1 Piece (medium size)
Onion — 1 Piece
Bay leaf — 4-5 Pieces
Black peppercorns — 1 teaspoon
salt to taste
Fresh dill — to taste
Lemon — 2-4 Cloves (to taste, is used when applying)
Number of servings: 3-4
How to make "Ear at home"

1. We need a big 4 – or 5-liter pot. Pour 3 liters of cold water. Prepare all the vegetables and fish. The fish clean and wash. Vegetables peel and wash. If using small fish, it is possible to sew up in cheesecloth.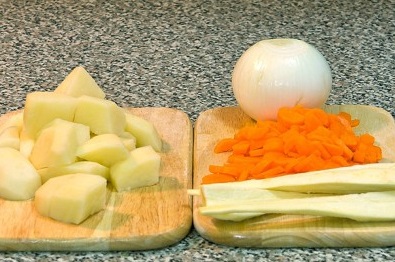 2. Cut the vegetables coarsely potatoes, onion, parsley root cut into several pieces, when the ear is cooked, it will have just to choose. Carrots cut into half rings.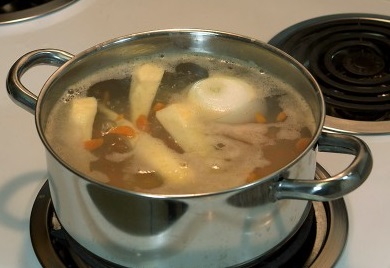 3. The water in the pot bring to a boil, add salt and vegetables.

4. When the potato is almost ready (10-14 minutes), add the Bay leaf and black pepper.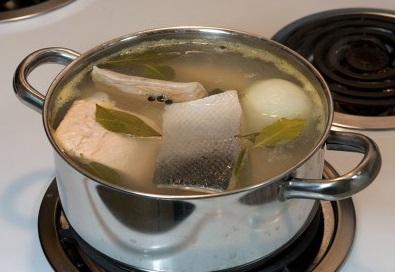 5. After a few minutes add to the pan the fish. Cook for 7-8 minutes.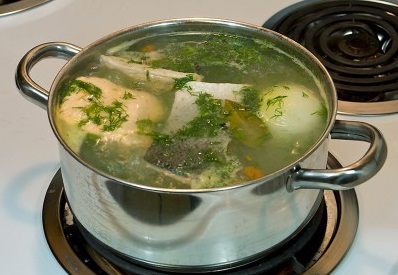 6. Dill wash, chop and add to the pot. Try enough salt. If necessary, add. Cook for another 2-3 minutes, then turn off the heat.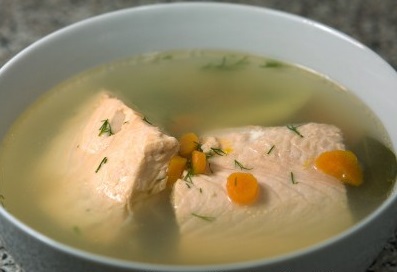 7. In a plate put a slice of lemon, pour the soup and serve. Bon appetit!