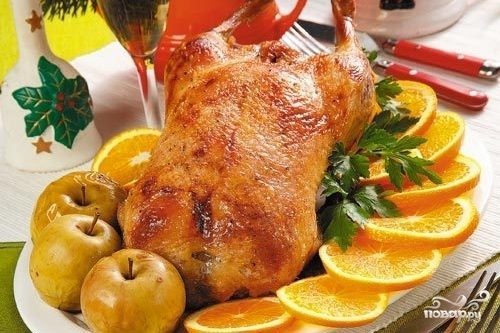 Many of us New year and Christmas are associated with the expectation of a miracle, with gifts and surprises, with the scent of pine needles, tangerines and…stuffed duck. However, it is possible to prepare not only for the holidays!
Description of preparation:
It turns out that there is nothing difficult in the recipe for this festive dish is not. You may any day to pamper your loved ones a delicious stuffed duck with a crispy crust!
Ingredients:
Duck — 1 Piece
Apples — 6 Pieces
Cranberry — 250 Grams
Sugar — 2 teaspoons
Wine vinegar — 2 tbsp. spoon
Vegetable oil — 3 Tbsp. spoon
Salt — to taste
Ground black pepper — to taste
Servings: 10-12
How to prepare "Duck stuffed with cranberries and apples"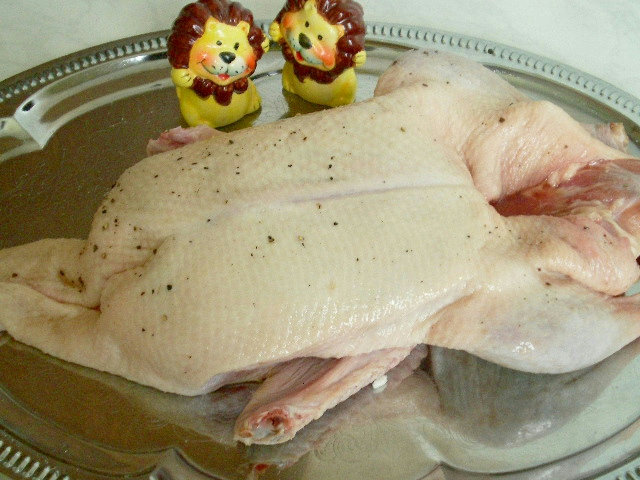 Thoroughly wash the carcass of a duck in running water, then RUB it inside and outside with a little salt and pepper.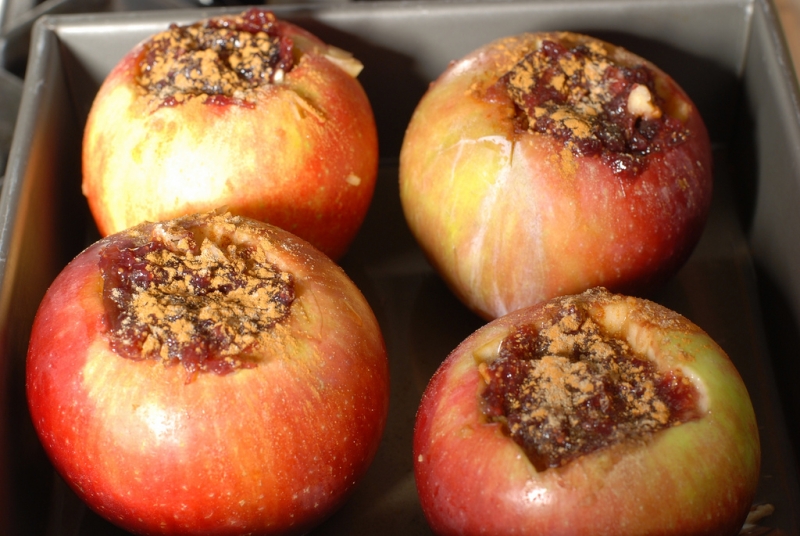 Cut apples, core, remove seeds, "stuff" them with cranberries. Then sprinkle with wine vinegar and generously sprinkle with sugar.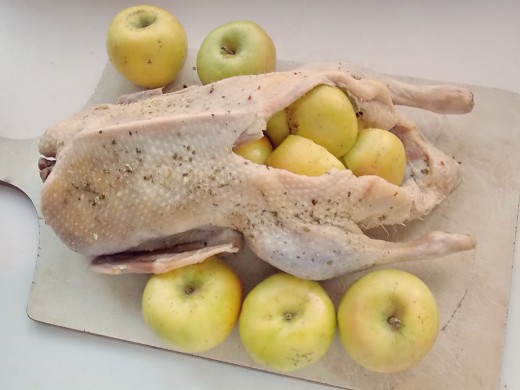 Stuff the duck prepared apples.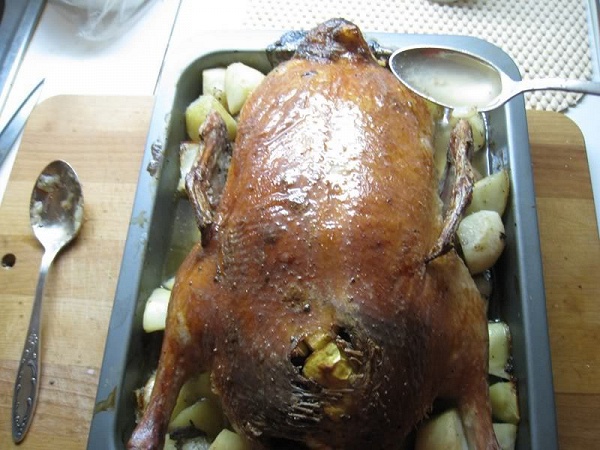 Put the duck on a pre-greased baking sheet, also liberally coat the carcass. Bake until tender, turning and basting vtaplivanija fat.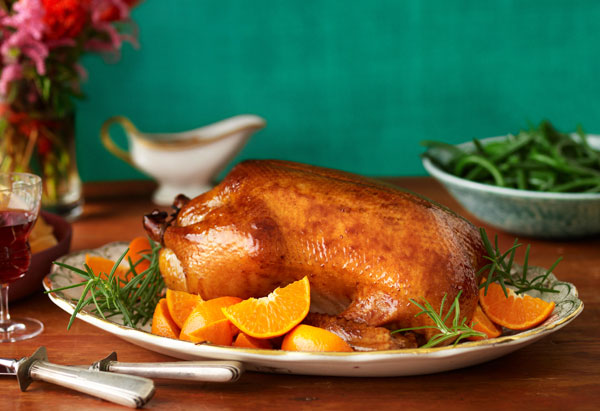 Before serving, stuffed duck decorate with greens, segments of orange or lemon.