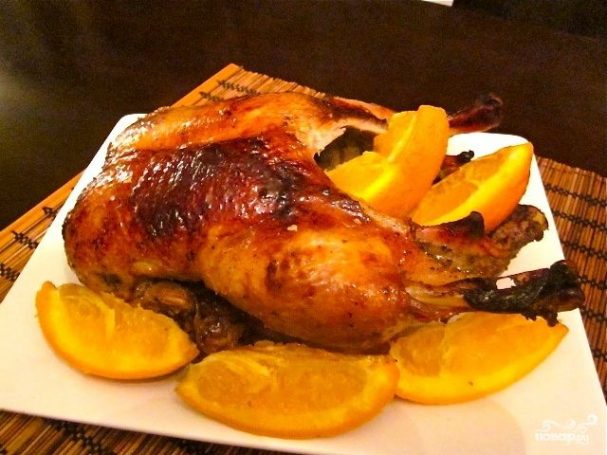 Duck baked with oranges – very festive and ceremonial dish that I usually cook for New year or Christmas. The hostess cooks, the owner, cuts and puts each in a bowl…Ah!
Description of preparation:
Duck baked with oranges – great main dish for a Christmas buffet. Once prepared this dish for the New year are happy with the juicy and tender duck, impregnated with the aroma and taste of citrus. The recipe is its simplicity – no special culinary skills are required, enough to give the dish just a little time and attention and it will be super tasty! 🙂
Ingredients:
Duck (weighing about 2 kg) — 1 Piece
Orange — 3 Pieces
Celery (stalks) — 2-4 Pieces
Lemon — 1 Piece
Salt, pepper – to taste
Spices to taste (sage, herbes de Provence, rosemary)
Olive oil — 1 tbsp. spoon
The wine is sweet — 2 tbsp. spoon
Honey — 2 Tbsp. spoon
Number of servings: 7-9
How to prepare "Duck baked with oranges"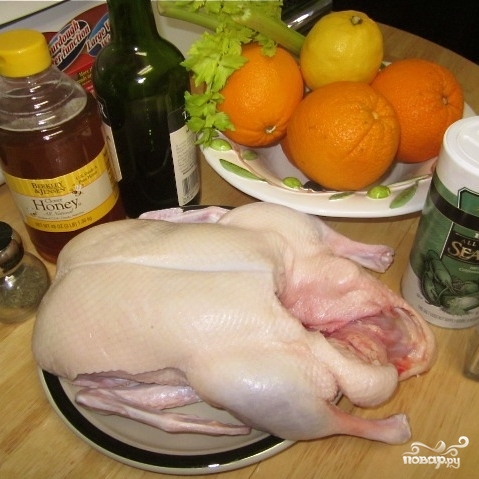 Ingredients.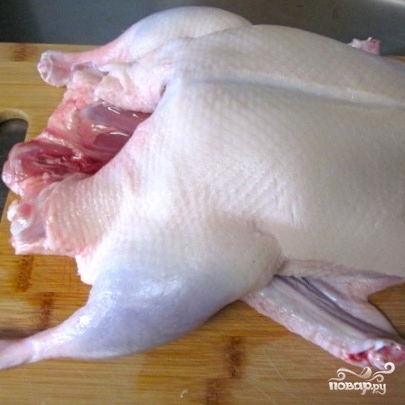 First you need to gut a duck (if not gutted), cut the tips of her wings, tail, excess fat and excess skin. In short, to prepare the carcass.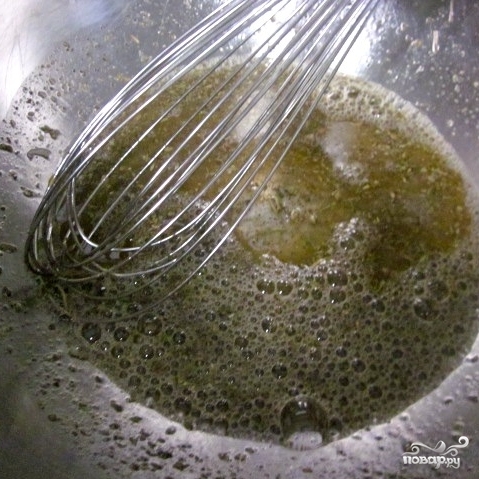 In a large bowl, mix until smooth with juice of one lemon, the juice of one orange, salt, pepper, olive oil and spices.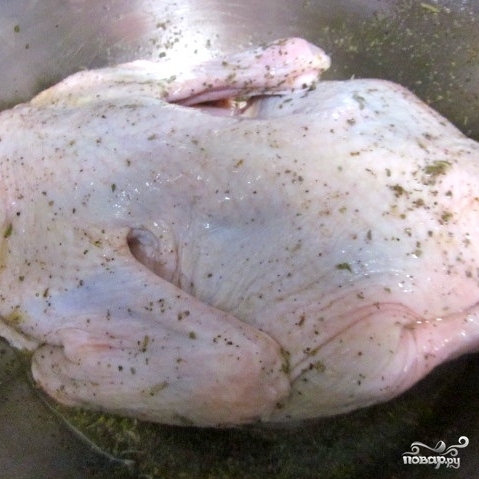 Put the duck in the marinade and put to marinate in the refrigerator for 1-6 hours (the longer marinated, the more acute the flavor of lemon and orange).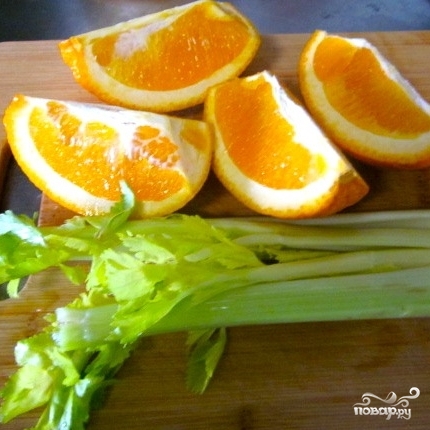 One orange cut into four parts.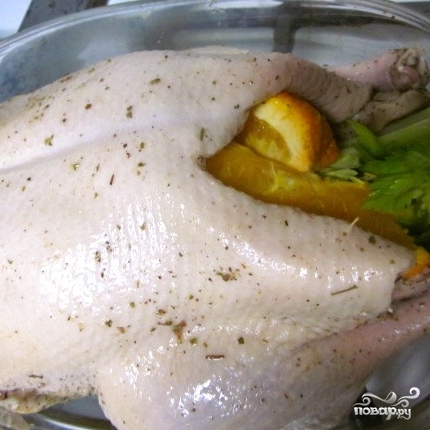 Marinated duck out of the marinade, stuff with celery stalks and a quartered orange, put in lightly greased baking dish.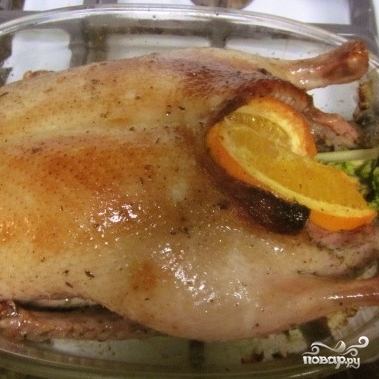 Put the duck in the oven, preheated to 190 degrees. Bake approximately 2 hours, during the roasting every 20 minutes, pour the duck released in the baking dish juice.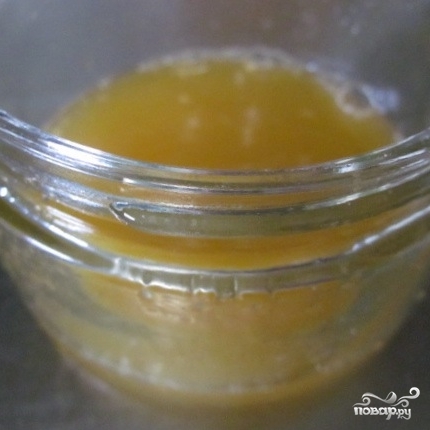 Meanwhile, prepare the glaze. Mix the juice of one orange, honey and wine.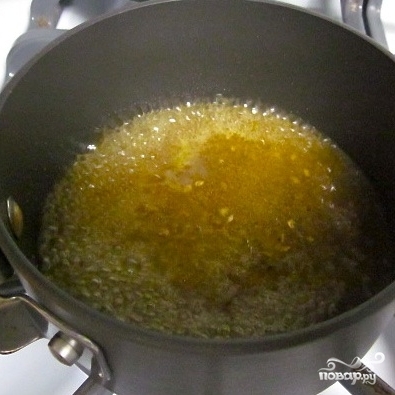 The watery mixture is poured into a small sauce pan, bring to a boil and cook to a syrup consistency.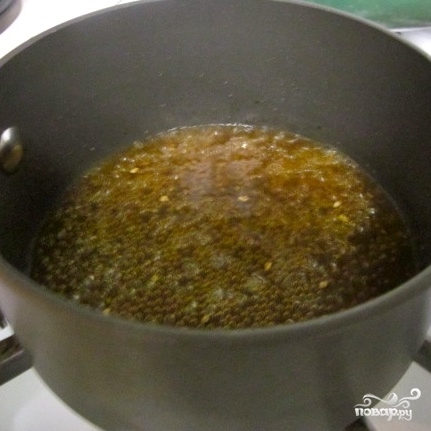 When the icing has reached the desired consistency remove it from heat.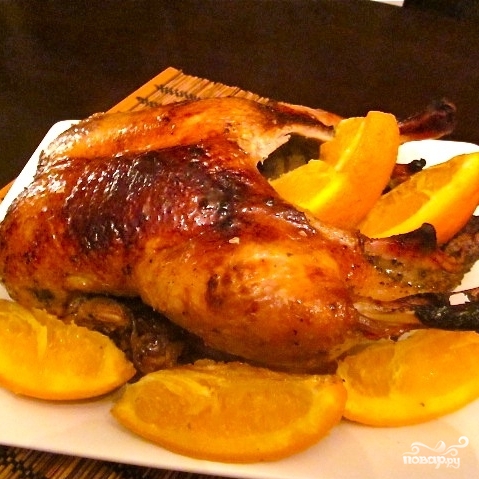 The duck is ready take out from the oven were inside the celery, and orange throw, pour on top of duck cooked us hot glaze and all, the dish is ready!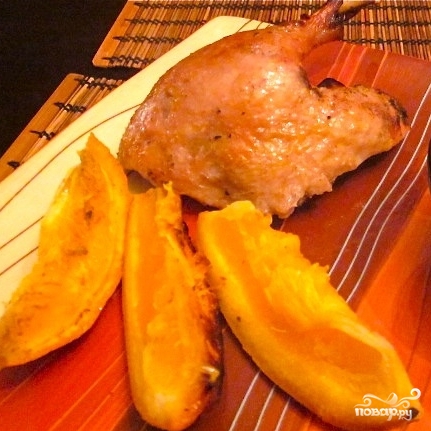 Tastes best when served with slices of fresh orange and some side dish (e.g. rice). Bon appetit! 🙂