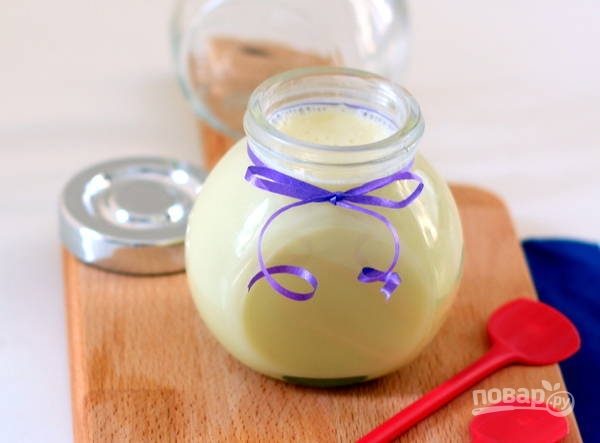 Condensed milk is a favorite treat of children. It is spoonable or used for baking and other desserts. Will tell you a simple recipe using 3 components how to make condensed milk.
Description of preparation:
Ready condensed milk can for about a month kept in the fridge. It is perfect for baking or for cooking cream. Although this product is available and you can easily buy in the store, homemade condensed milk tastes better and healthier it is.
Ingredients:
Milk — 1 Liter (3% fat)
Sugar — 1 Cup
Soda — 0,5 tsp
Servings: 3-4
How to prepare Condensed milk

1. In a saucepan, pour 1000 milliliters of whole milk, and send it to the fire.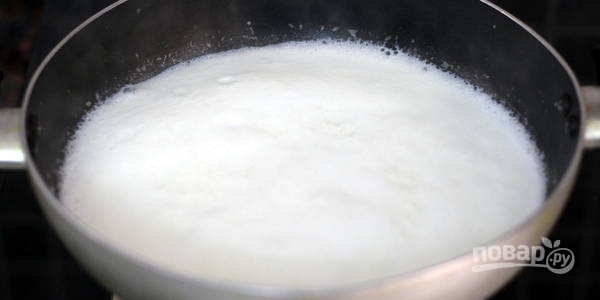 2. Bring contents of saucepan to a boil.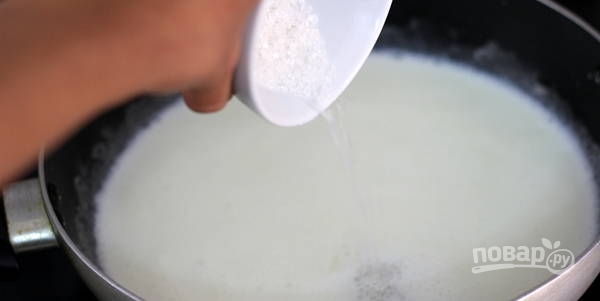 3. As soon as I saw the bubbling, immediately add the sugar.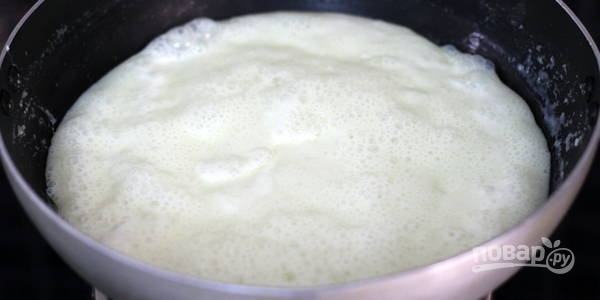 4. Mix well sugar, you will notice that the mixture acquires a thick consistency.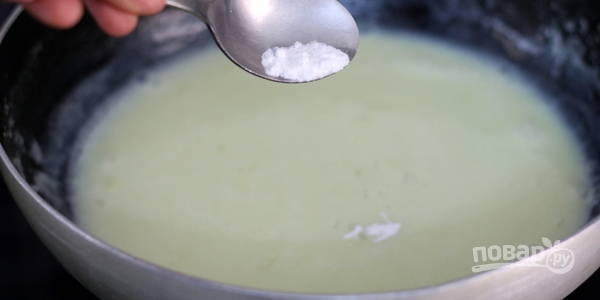 5. Add to milk mixture soda.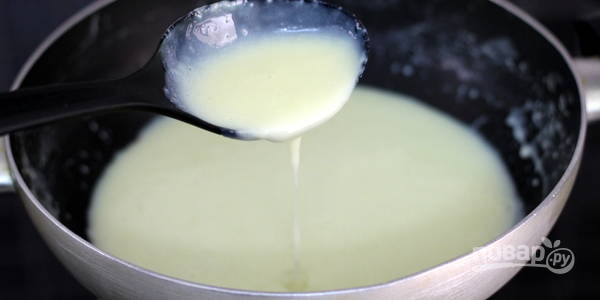 6. Cook everything to your desired consistency of milk. Turn off the heat and leave the mixture to cool.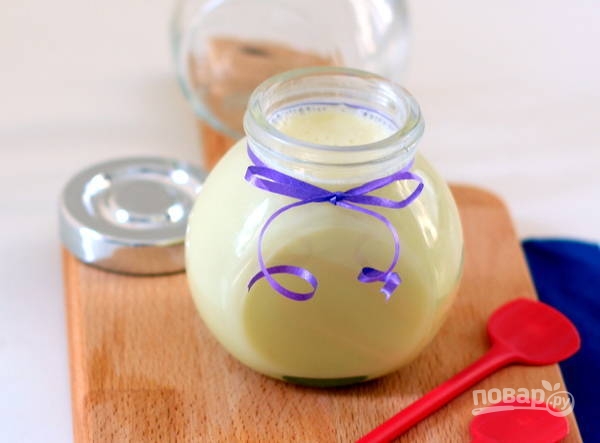 7. Pour the condensed milk into the jar and close the lid, store it in the refrigerator for about a month.