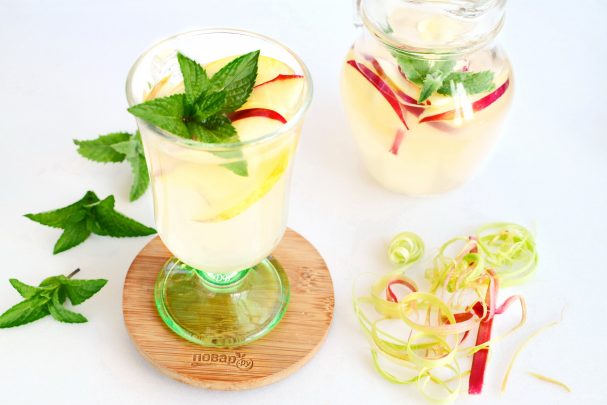 Delicious, sour-sweet and refreshing compote with rhubarb, apples and mint are advised to drink chilled. Compote, nastoyaschii, get much better tastes of its components have time to fully open.
Description of preparation:
Will tell you how to cook the compote with the rhubarb and apples. Only the cooked compote is necessary to cool and infuse to all tastes made friends and made fragrant bouquet. Rhubarb – an early vegetable, gives the drink a nice sour taste, spearmint is refreshing.
Ingredients:
Rhubarb — 120 Grams
Apples — 800 Grams
Peppermint (leaf) — 10 Pieces
Sugar — 70 Grams
Water — 3 Liters
Servings: 10-12
Order in the Platypus, beginners profitable!
How to prepare "Stewed rhubarb and apples"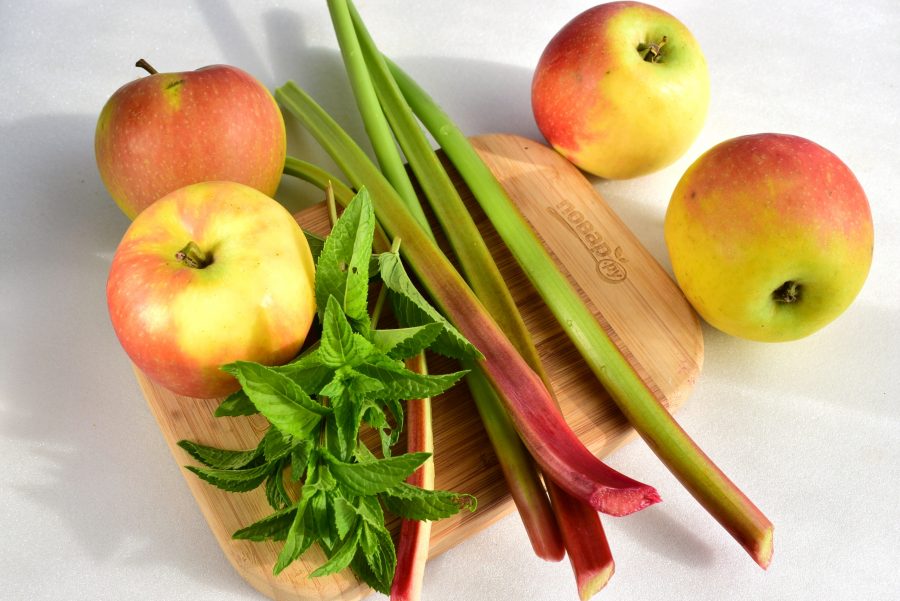 Apples, rhubarb and mint wash.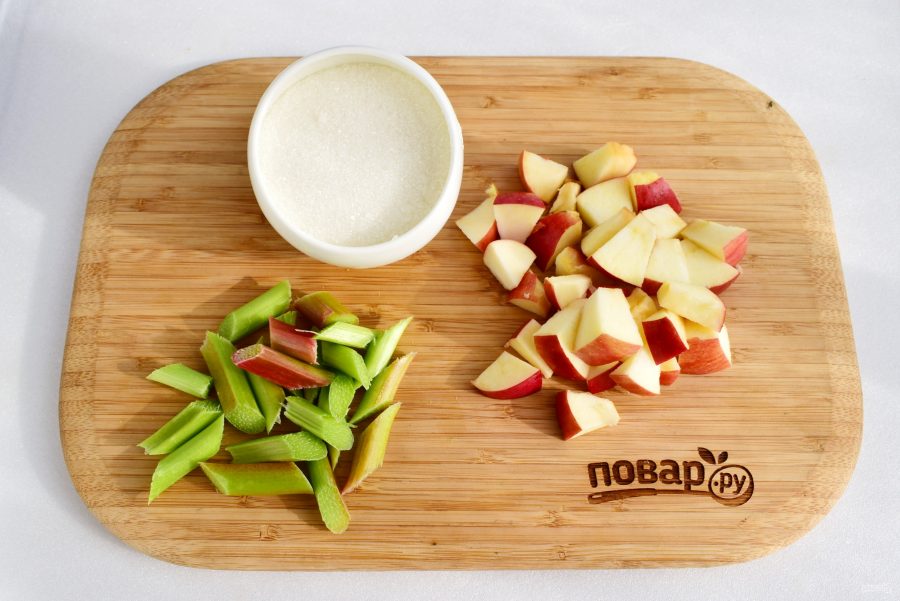 Rhubarb cut into small pieces of 2-3 cm cut the Apples into slices, removing the core and seeds.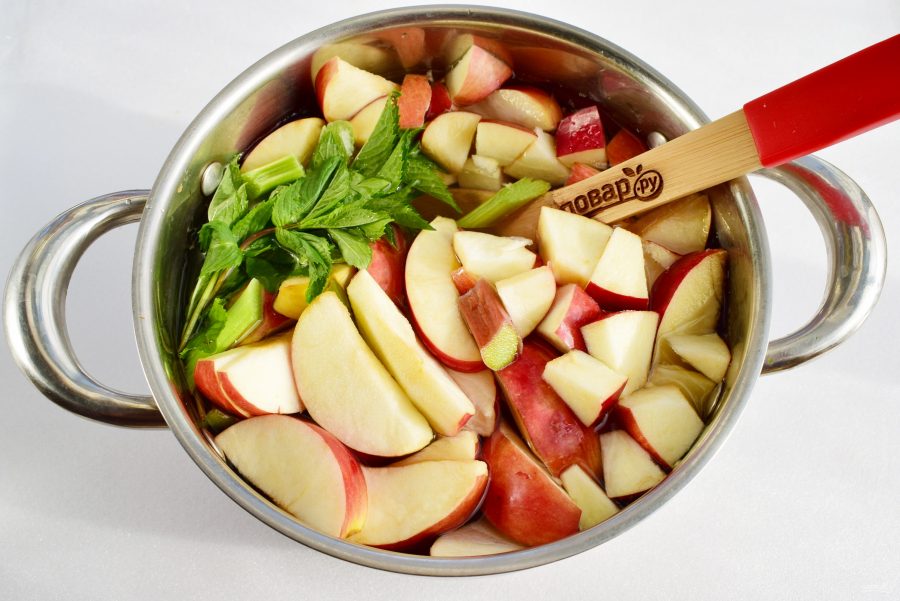 Combine all ingredients in a saucepan, cover with water, bring to a boil. Add the sugar, cook for 10 minutes over moderate heat with the lid closed. Remove from heat, let cool and infuse for 2-3 hours.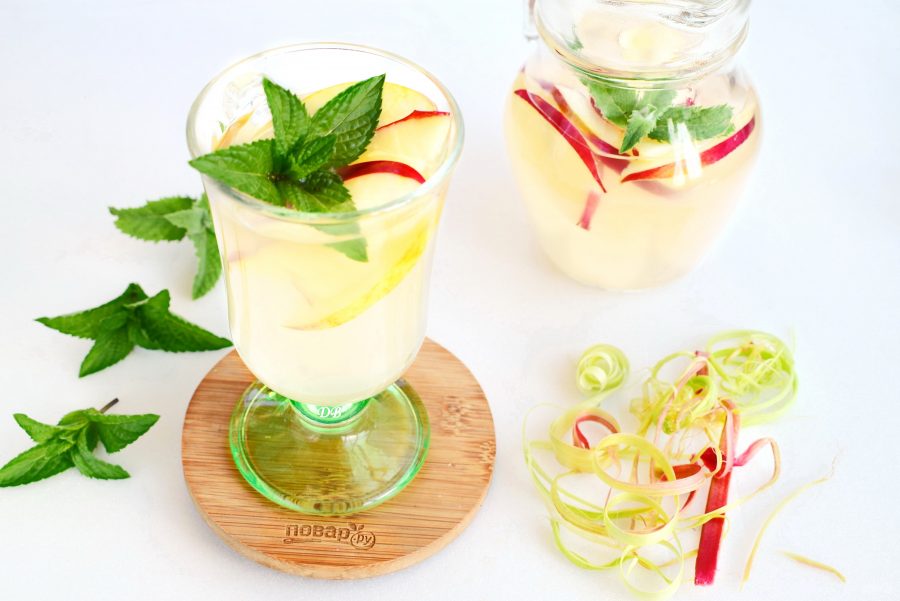 Bon appetit!