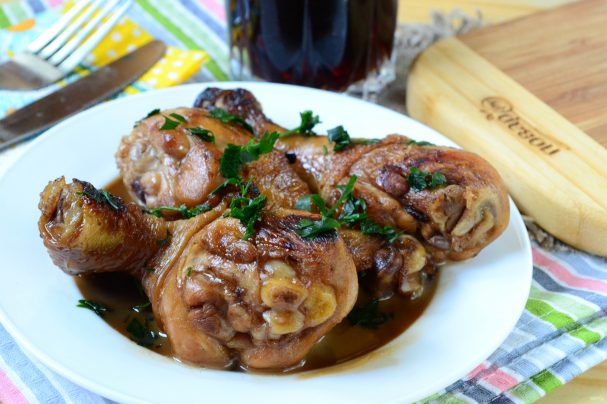 Chicken drumstick Coca-Cola is a perfect beer snack, the more you don't have to buy smoked wings and thighs, drumstick, Coca-Cola came out very tasty, hearty, flavorful and juicy.
Description of preparation:
If you love to experiment with flavors, concocting new recipes, then you'll love my recipe for how to cook chicken knees in Coca-Cola. It's a great combination of sweet, sour and salty, with light spicy notes. A dish of only three ingredients: chicken drumsticks, Coca-Cola and soy sauce.
Ingredients:
Chicken drumsticks — 3 Pieces
Soy sauce — 50 Ml
Coca-Cola — 200 Ml
Vegetable oil — 1 tbsp. spoon
Greens — to taste
Number of servings: 3
How to make "Chicken drumsticks in coke"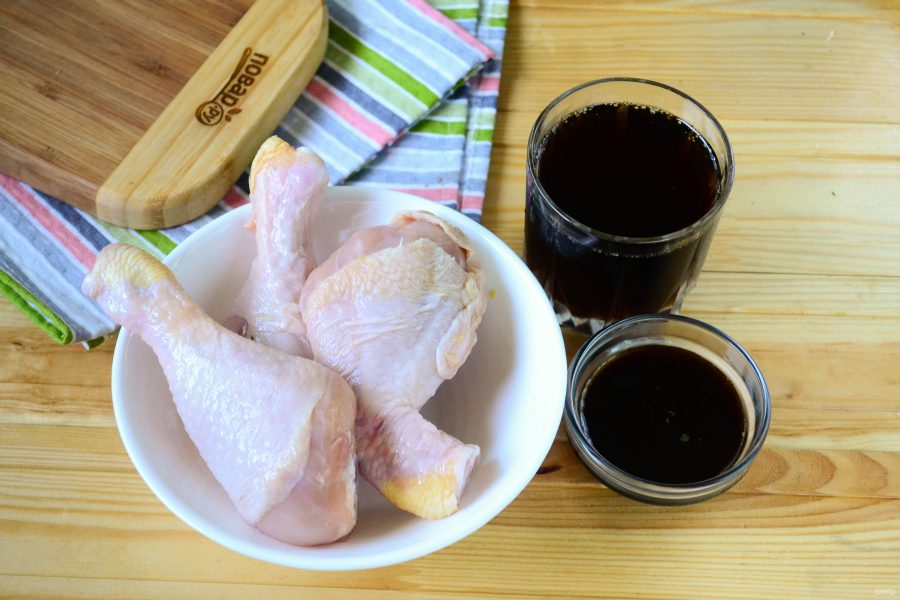 Prepare all the necessary ingredients.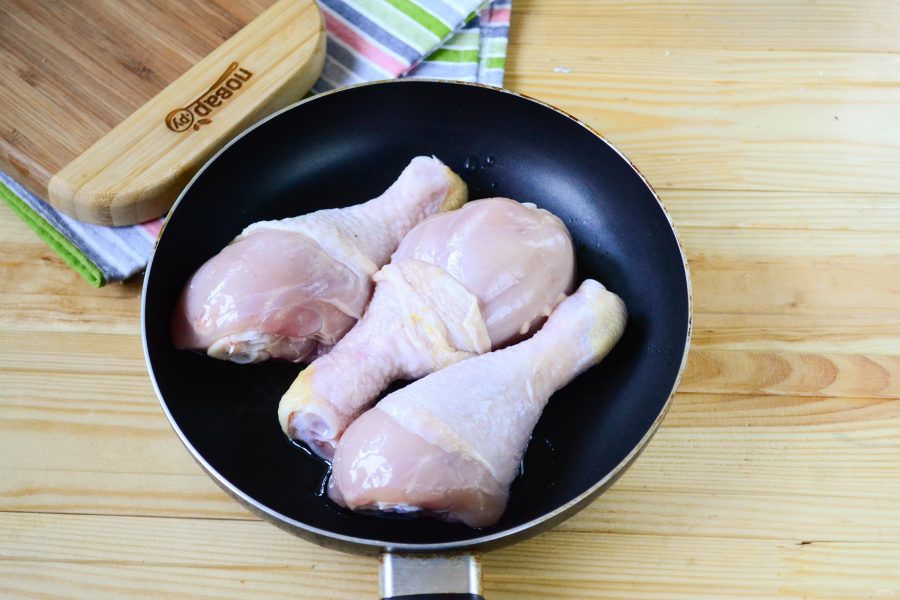 Chicken drumsticks rinse and dry on paper towels. Put in a pan with hot vegetable oil. Fry chicken drumsticks over medium heat until Golden brown, this will take 10-12 minutes. Don't forget the lower leg to turn, that the crust is evenly formed on all sides.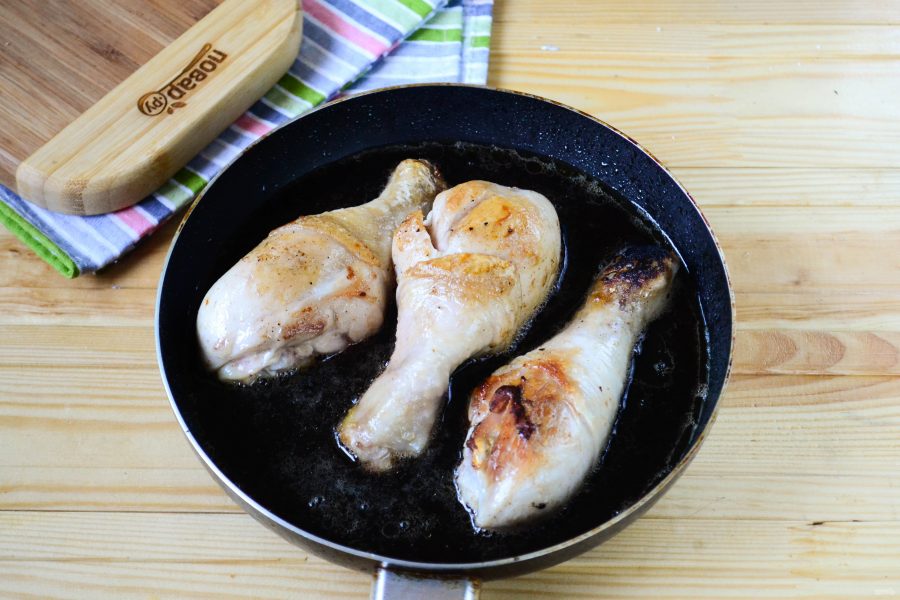 Pour into the pan the soy sauce and Coca-Cola. Cover skillet and simmer drumsticks in aromatic sauce for 15-20 minutes.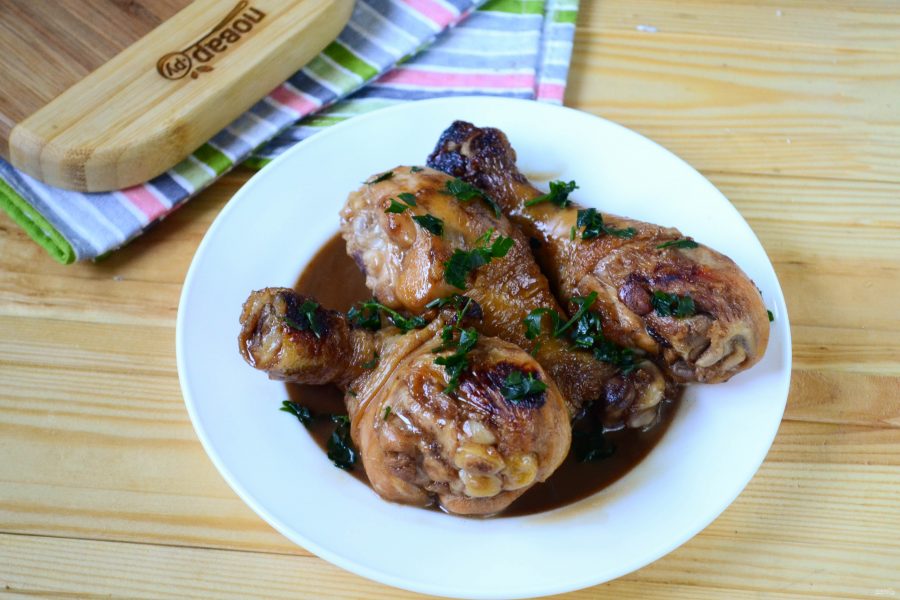 Chicken leg quarters in the Coca-Cola ready. Serve them, garnished with greens.