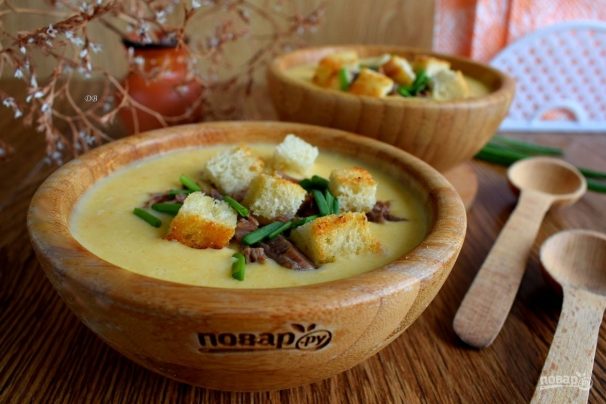 Hearty, delicious, with a velvety structure of the soup is the main dish of your dinner table. Cream soup can be prepared with different kinds of cheese, I will propose you a recipe with melted cheese.
Description of preparation:
Decide which dish to choose for lunch? Look at this simple recipe for how to cook cheese soup in a hurry. Delicious, nutritious, sweet and warming soup is sure to appeal to your family. And it may be cooked easily and quickly. Pleasant to you of hassle in the kitchen!
Ingredients:
Chicken legs — 2 Pieces
Water — 2.5 Liters
The processed cheese — 2 Pieces
Potatoes — 4 Pieces
Carrots — 1 Piece
Onions — 1-2 Pieces
Vegetable oil — 2 tbsp. spoon
Crunches — 50 Grams
Salt — to taste
Pepper — to taste
Greens — to taste
Servings: 4-5
How to cook "Cheese soup in a hurry"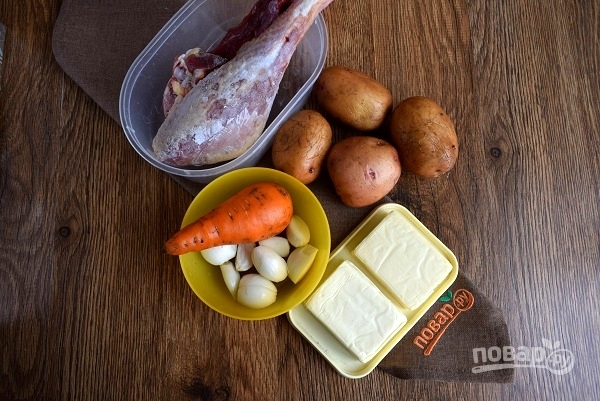 Prepare the necessary products. Place the chicken cover with water and bring to a boil, drain the first broth. Pour hot water and cook until tender on low heat.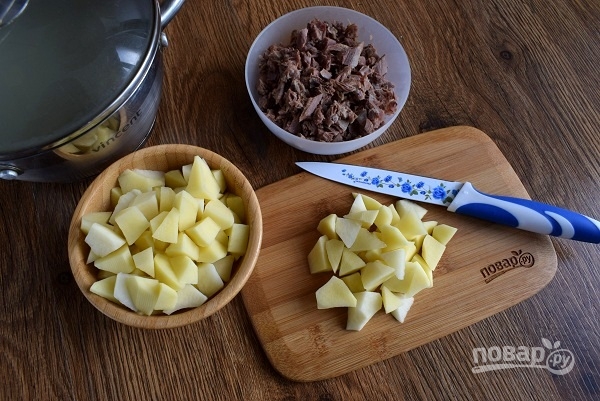 Remove boiled meat from bones, cut in small pieces, cover and let stand until serving. Peel potatoes and cut into cubes, put into the broth, cook until tender.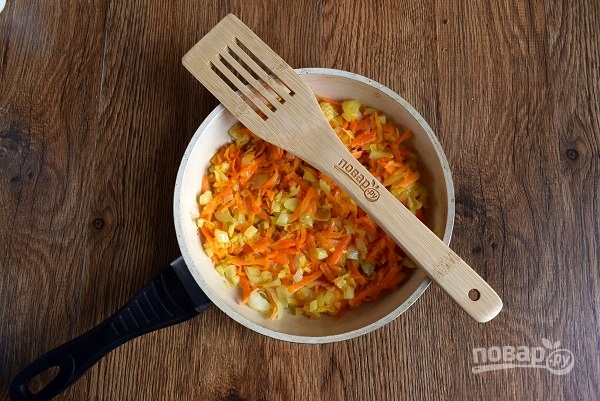 Carrots and onions clean. Carrots grate on a coarse grater, onion chop. Saute in hot oil until soft. Add in the broth. Simmer for 2 minutes.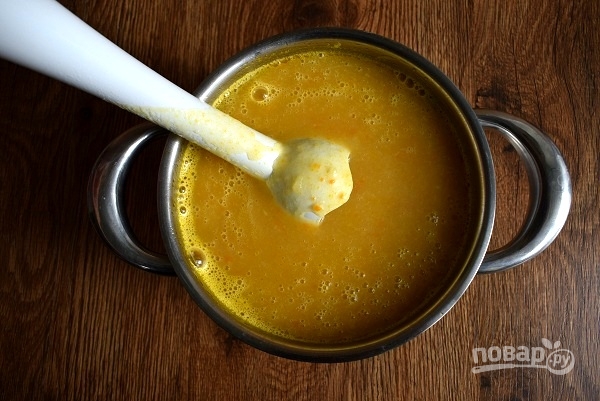 In a blender, grind to a fine puree.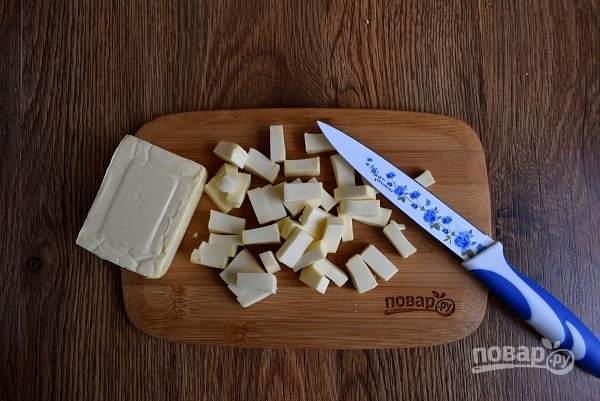 Processed cheese cut into small cubes and add to soup.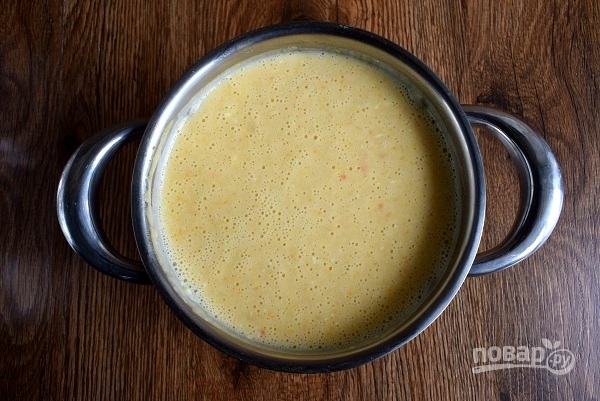 Boil to dissolve the cheese, stirring occasionally.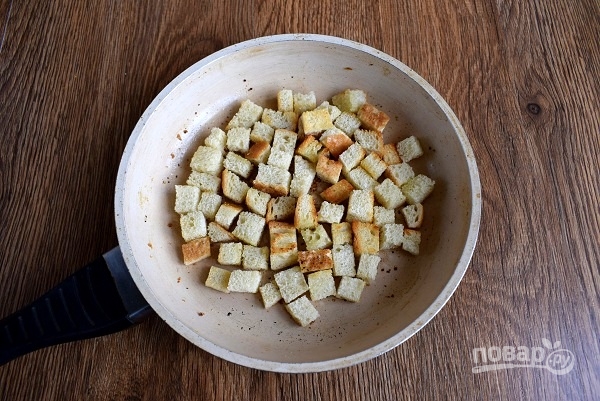 For croutons, take a bread, cut it in small cubes and fry in a dry pan until Golden brown.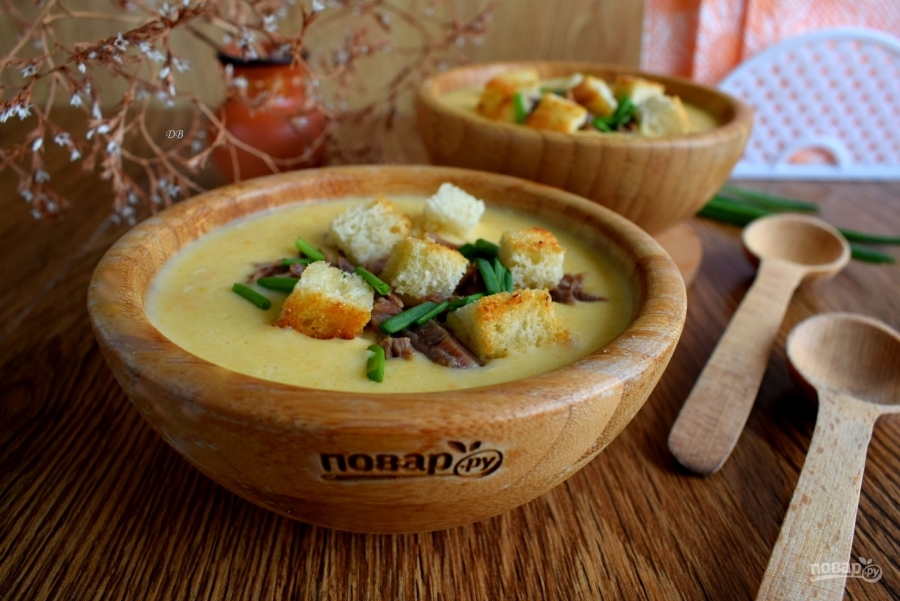 Soup serve with meats, crackers and greens. Bon appetit!